Dismembered Body-In-Fridge Case: Alleged Mastermind Behind Gruesome Model's Murder Was Decorated Former Police Officer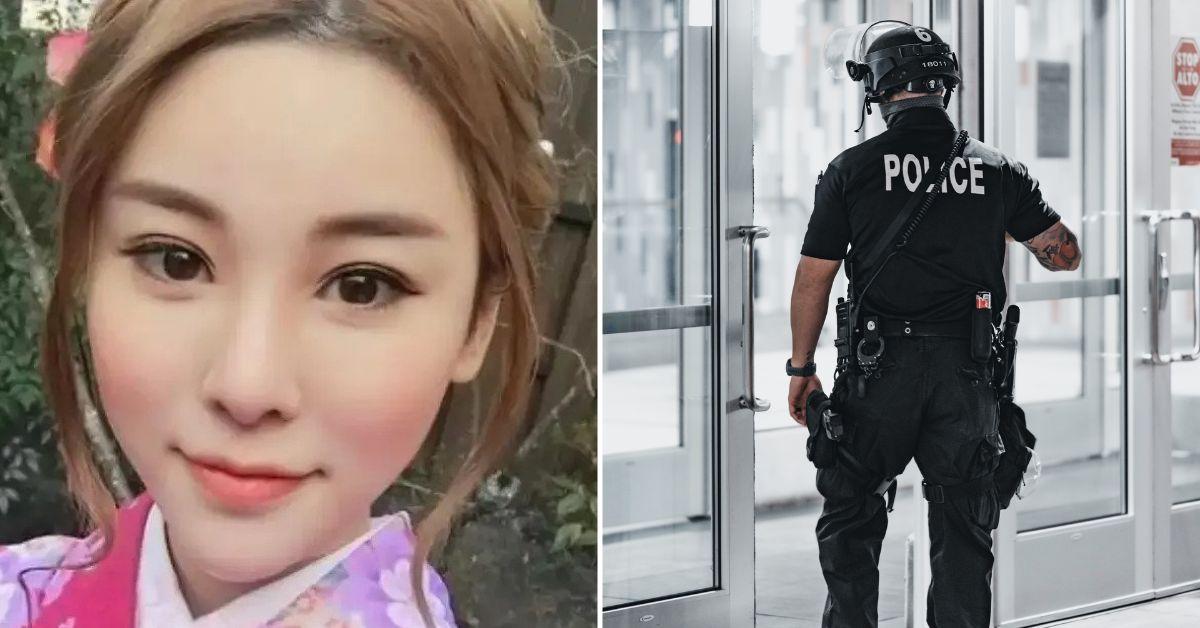 More grisly details are emerging about the gruesome murder of Chinese model Abby Choi, and now authorities claim the alleged mastermind behind the terrifying murder was a decorated former police officer.
On Feb. 21, the socialite was reported missing after she failed to pick up her daughter from school. Three days later, on Feb. 24, investigators found some of Choi's body parts, along with a meat grinder, electric saw and other tools in an apartment rented by the influencer's former in-laws, Front Page Detectives previously reported.
Article continues below advertisement
On Feb. 27, Hong Kong police charged Choi's ex-husband, Alex Kwong, 28, his father, Kwong Kau, 65, and his older brother, Anthony Kwong, 31, with her murder.
Despite divorcing some time before 2016, Choi maintained a close relationship with the Kwongs, including buying the family a four-bedroom, 1,820-square-foot luxury apartment in the exclusive Kandoorie Hill neighborhood, The Independent reported.
The family's relationship with Choi took a turn last year, however, when Choi made plans to sell the luxury apartment, which was registered in Kwong Kau's name to avoid paying millions of Hong Kong dollars in taxes.
According to The Independent, Choi promised to find the Kwongs a new home, but Kau adamantly resisted the plan.
Article continues below advertisement
It's unclear if the apartment was ever sold or not, but police believe the feud caused Kwong Kau to begin masterminding a plot against his former daughter-in-law, according to the The Independent.
Kwong Kau reportedly is a former Hong Kong police sergeant. He retired from the force in 2005 and received a medal for long service in 2001, but The Independent claimed he was forced to resign after he was accused of sexually assaulting a woman.
According to police, he rented the apartment where Choi's decapitated head was found with the help of a 47-year-old woman named Ms. Ng, who was arrested for allegedly aiding him in obtaining the residence. She is also accused of helping the family rent another flat in the city, which would allegedly serve as a hideout for Alex Kwong.
Article continues below advertisement
Never miss a story — sign up for the Front Page Detectives newsletter. Be on the scene the moment news breaks.
Ms. Ng is a masseuse who was allegedly in a relationship with Kwong Kau for about six months, and she allegedly told colleagues there was a "rich old man" who wanted to take care of her, The Independent reported.
On Feb. 21, Anthony Kwong, who served as Abby's chauffeur, picked her up at the Kandoorie Hill flat to get one of her children. While driving, he allegedly stopped the vehicle and Alex Kwong got into the vehicle.
Police questioned the Kwongs after Abby was reported missing and the two brothers and father allegedly gave false statements to throw off police, according to authorities.
After cross-checking their stories, police raided the apartment rented by Kwong Kau and found Abby's body parts in a soup pot.
The search continues for Choi's missing torso, arms and hands.
Become a Front Page Detective
Sign up to receive breaking
Front Page Detectives
news and exclusive investigations.
More Stories