Sex, Lies & Videotape: The Lurid Life and Murder of Iconic 'Hogan's Heroes' Sitcom Star Bob Crane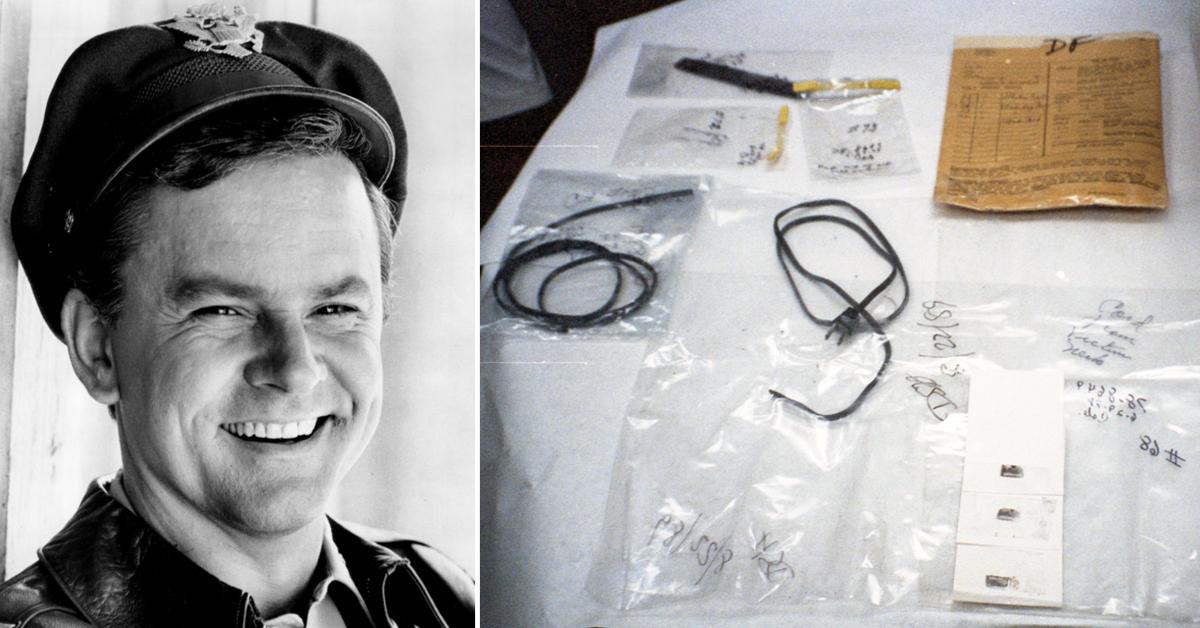 In 1978, one of America's most popular sitcom stars was beaten to death in his Arizona home. With sordid allegations that were dripping in sex, pornography, and bisexuality, the press and public would be enthralled for years in every lurid detail of the murder of Bob Crane, the wisecracking Lothario behind Hogan's Heroes.
While the case is unsolved, one man's name would be publicly linked with the killing for 20 years; however, his guilt is far from certain and investigators revealed there were many both in Hollywood and beyond who wanted Crane dead and buried.
Article continues below advertisement
Born on July 13, 1928, in Connecticut, Crane was always a performer. His first love was music, and he began first playing the drums before moving on to his high school's orchestra and jazz band. After graduation and a stint in the National Guard, he began his entertainment career by becoming a radio presenter at WLEA in New York. Other work would follow at WICC out of Bridgeport, and finally, he was hired by CBS to host their morning show at KNX in Los Angeles, their flagship station
The show would be an immense success; Crane was honored for his sense of humor and notable guests such as Marilyn Monroe and Frank Sinatra.
During his time at KNX, Crane first got the acting bug, being a guest host for Johnny Carson's "Who Do You Trust?" And following it with other guest spots on shows such as "The Twilight Zone," Alfred Hitchcock "Presents," and "The Dick Van Dyke Show." The latter performance won him his big break after Donna Reed offered him a guest spot on her show that developed into a regular role between 1963 and 1964.
In 1965, Crane won the part that would make him a household name across America when he was cast in the lead role of "Hogan's Heroes," a sitcom set in a Nazi prison camp during the World War II.
"Hogan's Heroes" ran for six seasons between September 1965 and April 1971, winning two Emmy Awards, with Crane being nominated in 1966 and 1967 for his acting. During its initial season, the show was in the top ten Nielsen-rated shows across the country. During the show's filming, Crane became involved with co-star Sigrid Valdis and divorced his then-wife, Anne Terzian, with whom he had three children.
Bob and Sigrid would be married on the "Hogan's Heroes" set in 1970, with co-star Richard Dawson serving as best man. Yet, Crane was far from the picture of monogamy.
Article continues below advertisement
A SECRET LIFE
Richard Dawson introduced Crane to John Henry Carpenter during the show's filming the previous year, with the two men becoming fast friends. Carpenter was a regional sales manager for Sony and frequently helped celebrity clients with video equipment. The two men started going out to bars together where the star would use his fame to charm women, with the two taking them back to Crane's home, where they would film their sexual encounters.
Some of the women involved would later say they had been unaware they had been on camera.
Not long after meeting, Crane and Carpenter sat down together for an informal interview, seemingly intending to publish the details in a Los Angeles singles magazine. The two talked about women, as Crane denied that he ever attended singles bars and stating that he was "the kind of guy that goes with one girl at a time, I find someone who I'm happy with, and I stay with them."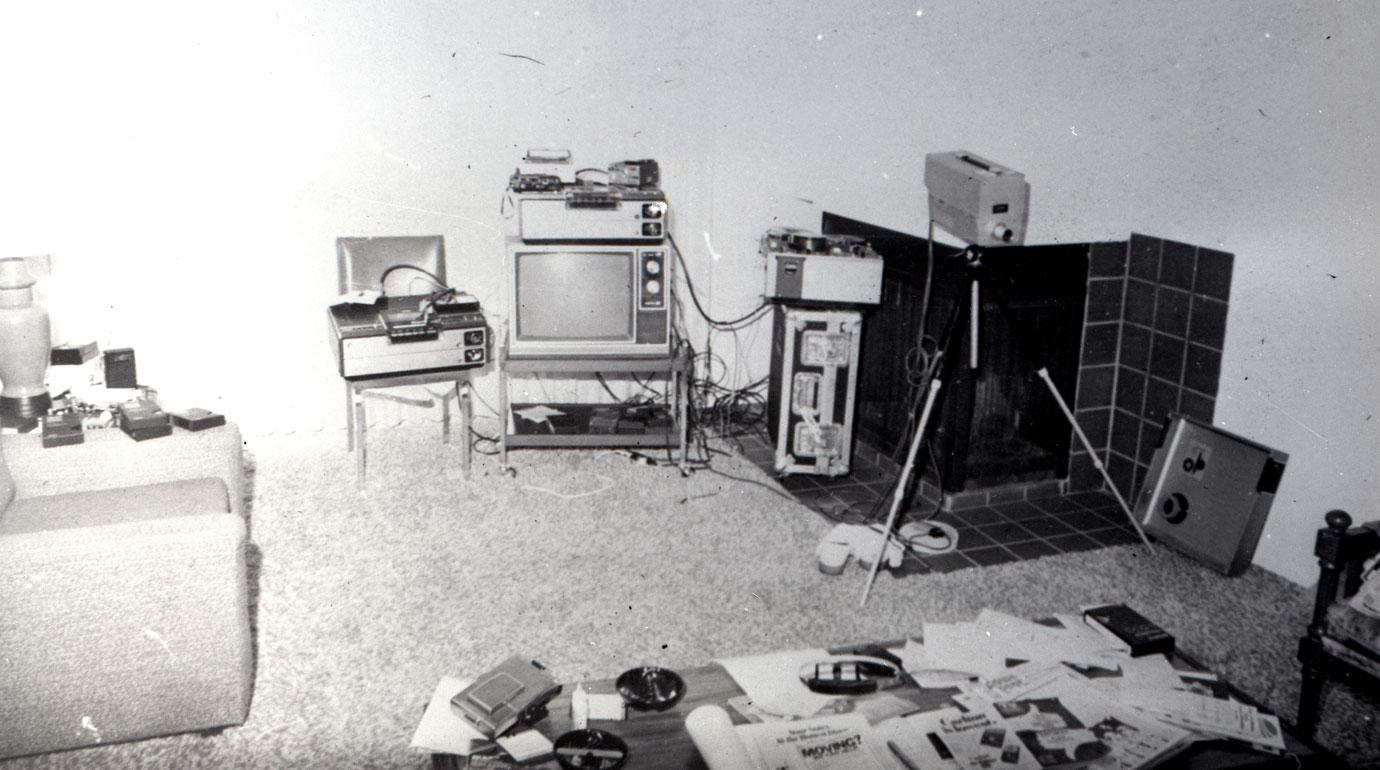 Article continues below advertisement
"Eventually, you'll find out there's a husband of theirs that's lurking out there. . . . I think all single people should have a card verified by the pope that they're single, so you don't wake up someday and find a gun to your head because you didn't hear footsteps." - Crane, private audiotape, 1969, as reported by the Phoenix New Times.
Whether Crane's comments on fidelity were accurate at this point of his life or he was simply protecting his image is open to debate. Still, it seems unlikely that a man of Crane's character was led by Carpenter, the actor having already gained a reputation for taking explicit Polaroid photographs of his sexual conquests, even before his move into video.
The two seemed to see each other as equals, sharing a similar background and interests beyond the pursuit of women. Like Crane, Carpenter worked his way up in life; he was three-quarters Native American and suffered because of it, living a life of poverty in his youth. During his early years, he discovered music and was a soprano soloist for Roger Wagner, the noted bandleader. He was a newsboy and swept the sidewalk before he gained his position at Sony, latching on to what would become the significant electronic revolution of the 1970s and 80s in VHS. Customers with whom Carpenter did business for Sony included Hitchcock, Elvis Presley, and Richard Dawson.
Article continues below advertisement
"John Carpenter and Bob Crane were two of the greatest p**** hounds in history. And they enjoyed each other's company as they went for it." - Mark Dawson, Richard Dawson's Son, Phoenix New Times
By the time "Hogan's Heroes" ended, Carpenter moved on to now-defunct Japanese brand Akai but ensured that his business trips coincided with Crane's schedule so the two could continue their activities.
Meanwhile, Crane himself would appear in several differing roles before appearing in "The Bob Crane Show" for NBC in 1975, the series performing poorly and being canceled after just 13 episodes.
Crane blamed the lack of chemistry amongst the cast for the failure and, over the coming years, would have small roles in the likes of "Quincy" and "The Love Boat." However, he never again rose to the level of fame he enjoyed in his heyday, and at several points, he was forced onto the dinner-theatre circuit to keep up his lifestyle, the roles simply not coming.
Article continues below advertisement
CRANE FOUND DEAD
On June 29, 1978, Victoria Ann Berry, Crane's co-star in a production of "Beginner's Luck," entered his apartment in Scottsdale after receiving no response to her knocks at his front door. Berry arranged to be at the condo to videotape part of her act, wishing to dub a new voice track over a scene from the play.
Her relationship with Crane was a little more than co-stars; as she had slept with the former "Hogan's Heroes" lead twice. Not finding him anywhere else, she entered the bedroom and found his body on the bed.
Crane was murdered.
The wall of the bedroom was covered in blood, more pooling around Crane's battered head. He was severely beaten with a weapon and then strangled with an electrical cord tied in a bow around his neck. What was used to bludgeon Crane was never determined with certainty, but police later believed it to have been a camera tripod. Police soon arrived, the body so severely battered that they couldn't make a positive identification.
Article continues below advertisement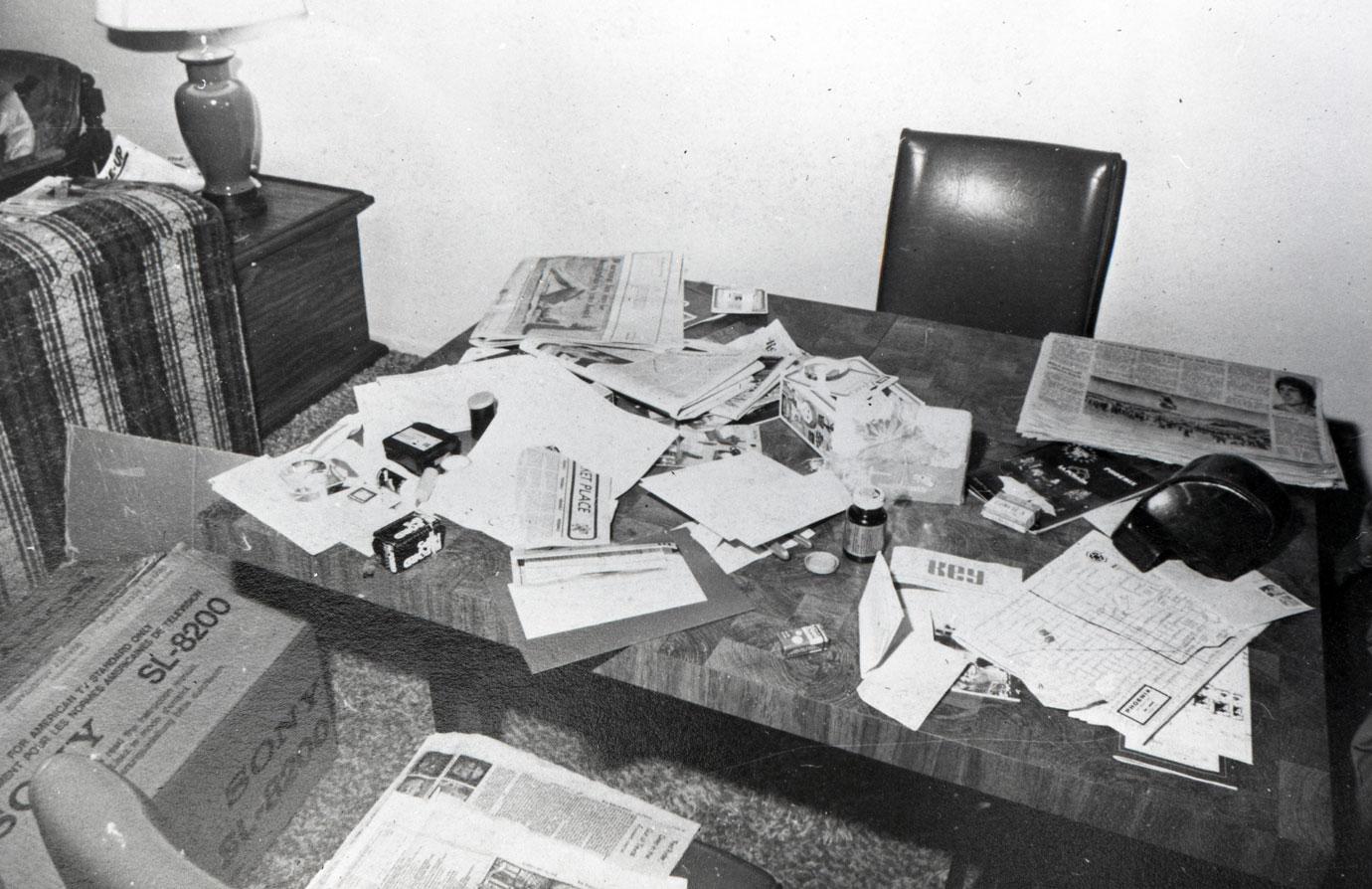 Scottsdale police were utterly unprepared to investigate the size of Bob Crane's murder, lacking even having a homicide division. While the city today boasts more than 250,000 residents, in 1978, the population was around a quarter of that number.
Despite the challenges, they tried to carry out an effective investigation and quickly ascertained that the motive was personal and that Crane likely knew his killer. There was no sign of a forced entry at the property, and nothing was initially believed to be missing from the apartment, forensics ascertaining that Crane was attacked in his sleep
Article continues below advertisement
While it might be possible that the killer stayed the night in the apartment, police favored preplanning and noted that the door to the swimming pool was left unlocked. They speculated that the killer had secretly left the door open on a previous visit to the house.
Investigators soon zeroed-in on his extensive collection of videotapes, and the sexual encounters featured therein as a possible motive. It also soon became apparent that one thing was, in fact, missing from the house — a collection of pornographic photographs that Crane had taken of his conquests, including some in recent weeks. Eyes turned toward Carpenter.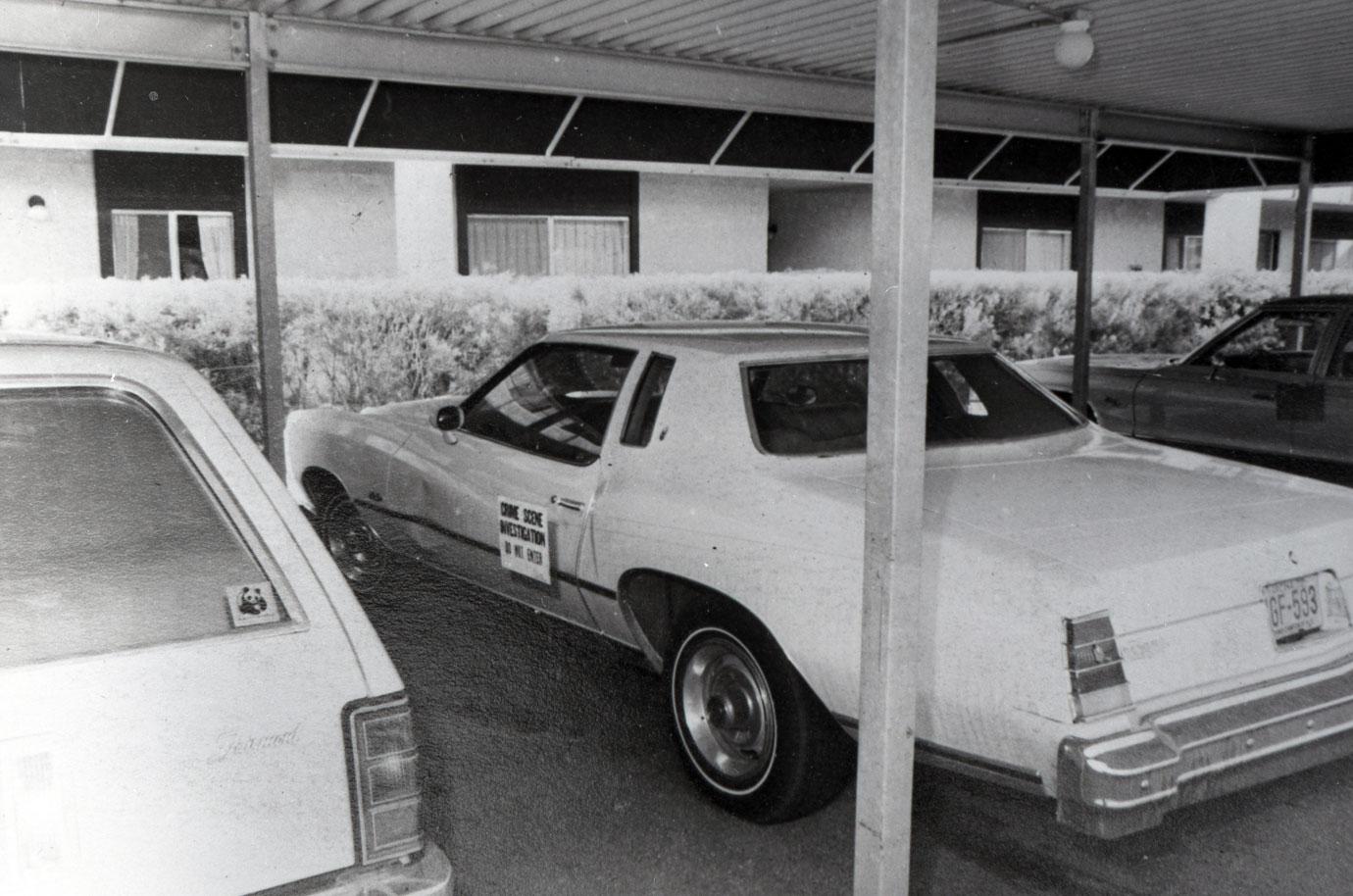 Article continues below advertisement
It seemed no coincidence that Carpenter was already in Arizona, having flown into Phoenix to spend a few days with Crane, undoubtedly wishing to engage in their usual activities. However, Bob's son, Robert Crane, testified that his father had become bored of this lifestyle and considered his friend to be a hanger-on and obnoxious. Robert said his father called Carpenter the night before the murder and ended their relationship, and upon investigating his rental car, police soon found blood smears that matched Crane's blood type.
Without the wonders of modern DNA testing, however, this was not enough to indict Carpenter, and without any more evidence that he had been involved, no charges were ever brought.
In his defense, Carpenter willingly returned to Arizona from California, offered to take a polygraph and even volunteered to be hypnotized or take "truth serum" to ascertain his innocence. It was surprising confidence from a man police believed was their chief suspect.
It wouldn't be Carpenter's last brush with the law, however, as in 1989, he was accused of child abuse. He pleaded no contest to molesting a 10-year-old girl in Long Beach, California, while the girl visited the home of his mistress there. Prosecutors initially declined to file charges and believed the girl was lying but reconsidered after a 14-year-old friend claimed that Carpenter also molested her.
He accepted a plea deal that allowed him to serve no prison time.
Article continues below advertisement
NUMEROUS SUSPECTS
By 1990, Carpenter faced even more severe charges as detectives reinvestigating the Crane murder case carried out new tests on blood evidence taken from Carpenter's car. While inconclusive, a photograph that was overlooked seemed to show brain matter in the vehicle. The samples taken from the car had long been lost, but prosecutors believed it was enough to charge Crane's former friend, and Carpenter was finally arrested for the killing 12 years earlier.
Few thought there was any realistic chance of a conviction, with the alleged speck of tissue destroyed and critical witnesses never interviewed.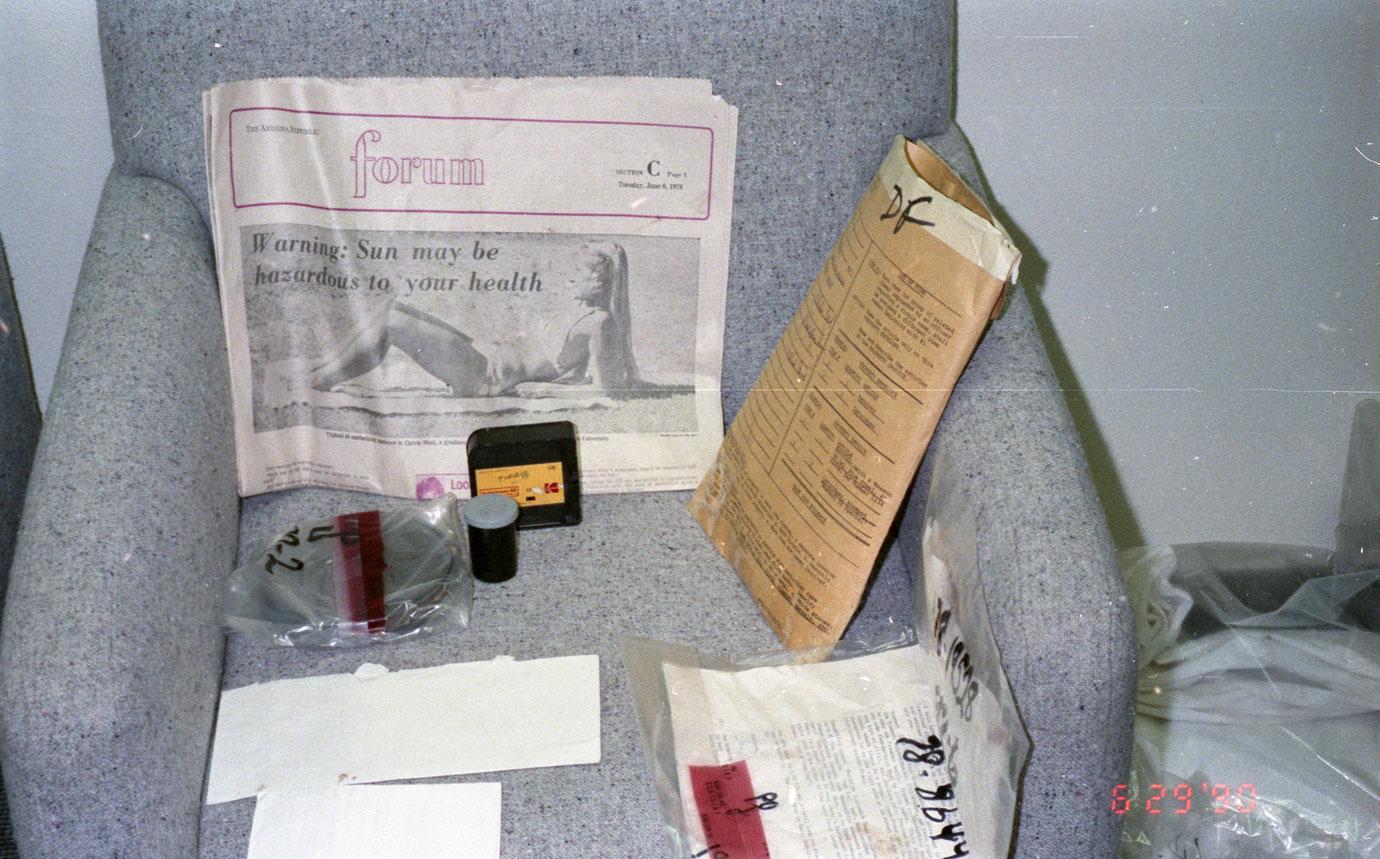 Article continues below advertisement
"I played around a lot, balled a lot of women, and I've made mistakes that hurt people close to me. I'm no saint. But I never even had a fight with Bob, goddammit. He was my friend. And he was the goose who laid the golden egg for me, in terms of meeting ladies." - John Carpenter, Phoenix New Times.
At the trial, the defense tore the prosecution case to pieces, focusing on the complete lack of evidence and the inconsistencies in witness statements. Robert's claim that Carpenter and his father had ended their relationship was seemingly shown to be false, with witnesses placing both men at a restaurant the night before the killing.
The men were joined there by a woman named Carole Newell and another acquaintance, Carol Baare. Newell went with Carpenter to his hotel room around 2 a.m., but didn't have sex. Carpenter stated he saw the woman home and then returned to his hotel where he phoned Crane, being informed that Crane had been unlucky with Baare. The two men wished each other goodnight, and Carpenter said he told Crane he would be leaving in the morning.
The defense also disputed the alleged presence of brain tissue in Carpenter's car. It highlighted the absence of a murder weapon, stating that given his sexual escapades, he was not without enemies amongst many husbands and boyfriends. The prosecution's allegations that Carpenter was a closet homosexual who enjoyed his sexual liaisons involving Crane through attraction to the actor was weak and left a bad taste. The jury found Carpenter innocent of all changes.
After the trial, Carpenter was fired from his job at Kenwood and maintained his innocence until he died in 1998.
Article continues below advertisement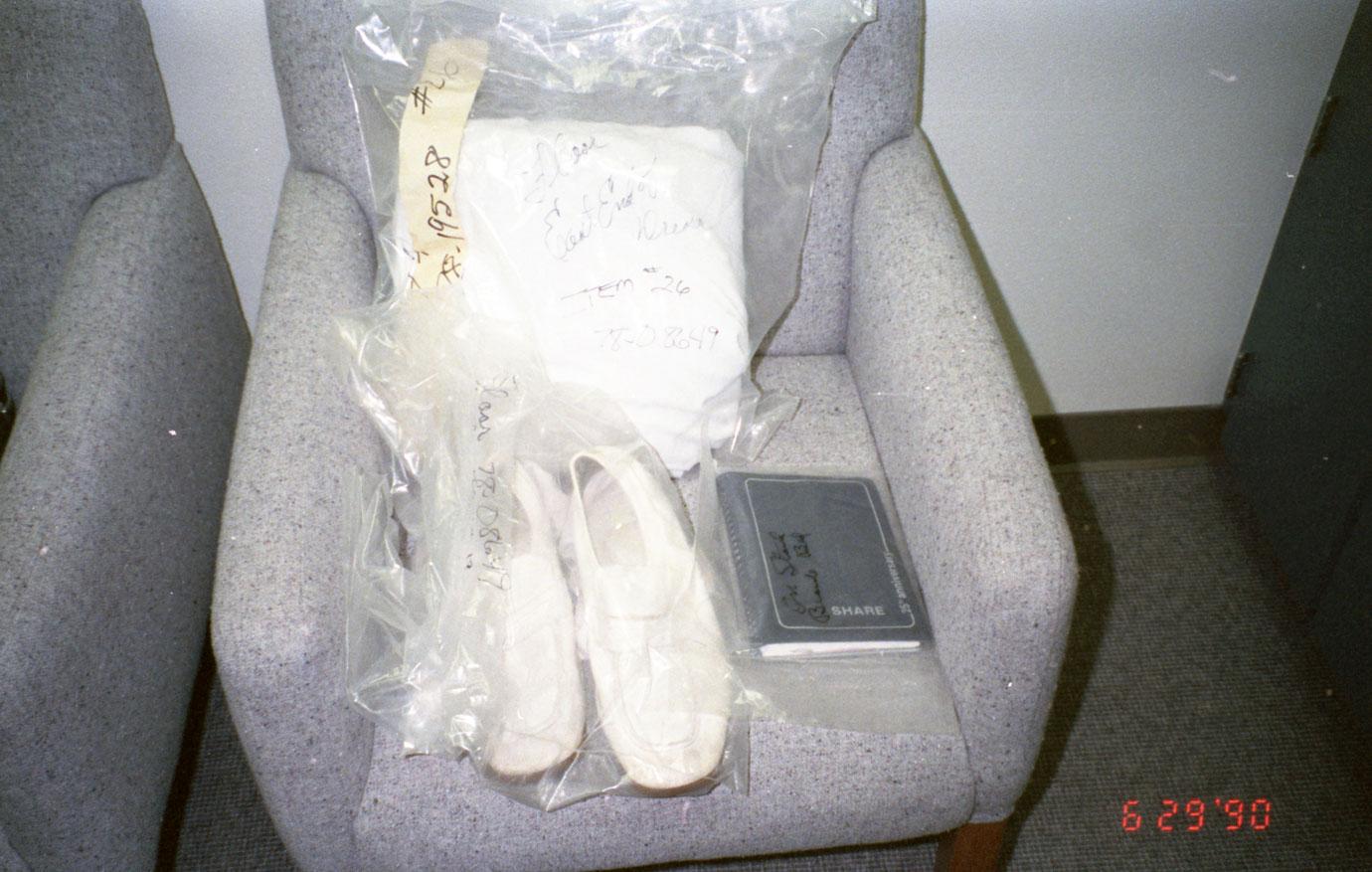 Meanwhile, Robert Crane suggested his step-mother, Sigrid Valdis, had been involved in the death, pointing out that she was the only one to financially benefit from the murder. The allegation was outlined in a 2015 book, "Crane: Sex, Celebrity, and My Father's Unsolved Murder," with the local DA Rick Romley stating firmly she had never been a suspect in the case and that he considered Carpenter to have been the right man.
The following year the Attorney's Office allowed the journalist John Hook to submit blood samples from the car for DNA analysis using the latest techniques. Two samples were found, one being an unknown man and the other being too degraded for any conclusion. Whether this unknown individual was Crane is still open to speculation, as is the question of who the unidentified male may have been.
It seems possible that Crane could have tired of his activities with Carpenter, which does not automatically discount the two men being seen together at a restaurant. Some witnesses said the two men were tense that night, and Carpenter was feeling isolated from his friend, who wasn't paying him as much attention as he once did.
Article continues below advertisement
It is possible that Crane refused to take "no" for an answer and arrived at Crane's apartment, and Carpenter struck his friend with a tripod, losing control and ending their friendship in blood and murder. However, there is little evidence for this, and just a few months before the murder, Crane and Carpenter made a videotape of themselves having sex with a woman in Texas. It would seemingly be the last time the pair enjoyed such a liaison, with Carpenter stating that there was no sex on his previous trip to see Crane in Arizona.
On the other hand, Crane managed to bed eight women during the last three weeks of his life. At the restaurant on the night before the killing, while some reported the two were not as friendly as usual, there seemed to be no indication these tensions were proceeding a brutal murder, with other witnesses stating the two men had appeared close. In such a case, why Crane would have told his son he intended to end their friendship is unknown.
There were other suspects, with Crane being known to have loudly argued with Sigrid on the telephone just before his death, the two being estranged at the time. Another suspect was an actor that had sworn vengeance on him while Crane and Carpenter were on their trip to Texas.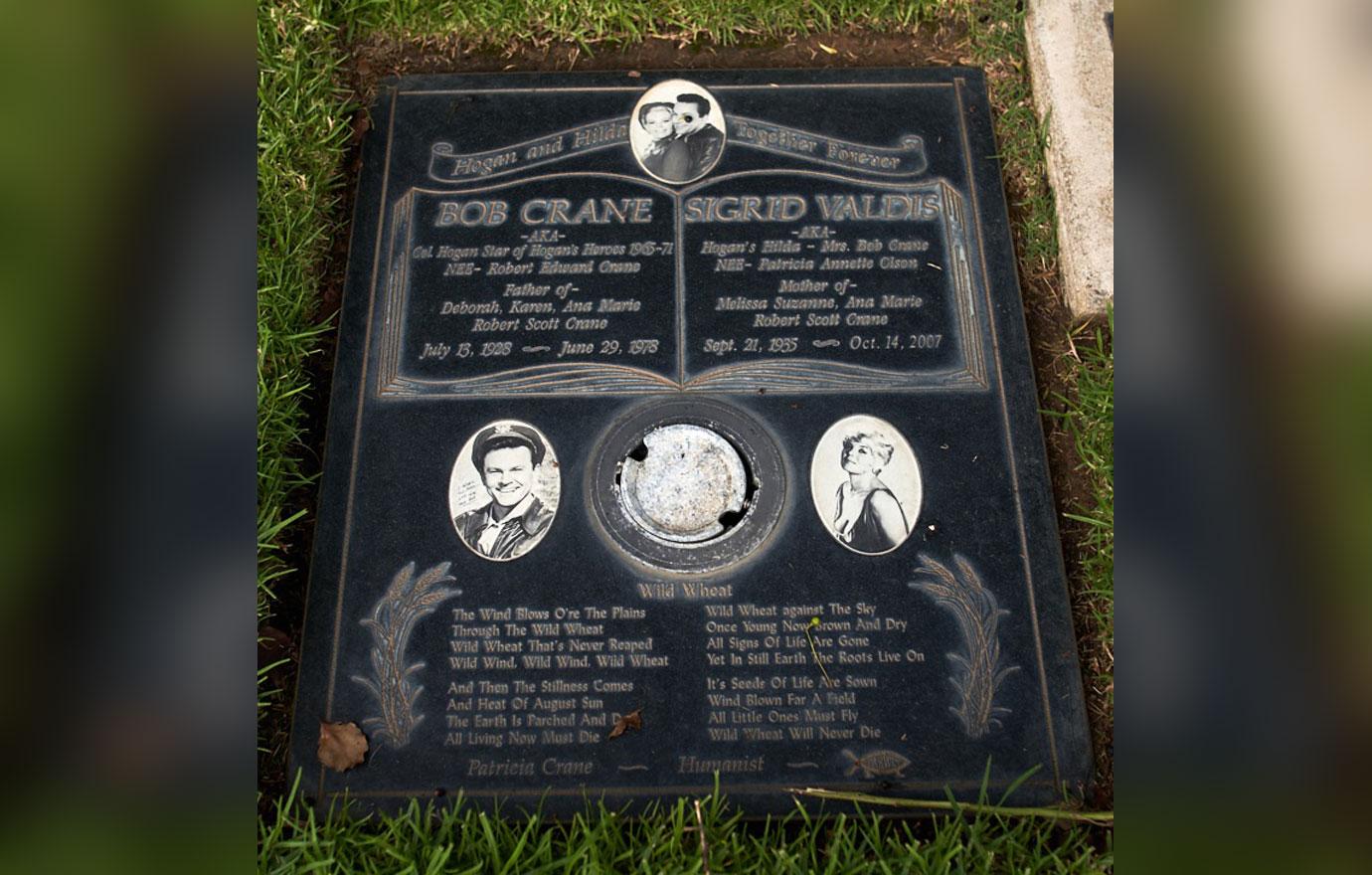 One ex-boyfriend of a woman Crane bedded taped a mutilated photograph to her backdoor after the liaison was exposed. Most intriguing was that a witness placed a white Cadillac at the crime scene on the morning the body was discovered, the vehicle having California plates.
The boyfriend of Victoria Ann Berry, the woman who found the body and had twice slept with Crane, owned such a car.
The list of those who wished harm to Crane is extensive, and it seems possible that the killer's true identity lay in the missing photo album from Crane's bedroom, one of the women contained inside perhaps being linked to the murderer. While many may be satisfied that Carpenter was the culprit, the significant doubt surrounding that conclusion cannot be ignored, and the killer of one of American's most iconic sitcom stars remains a mystery.
Become a Front Page Detective
Sign up to receive breaking
Front Page Detectives
news and exclusive investigations.
More Stories