Civilian 'acting in an erratic manner' allegedly ran over 4 Airmen on Mississippi base, killing 1: FBI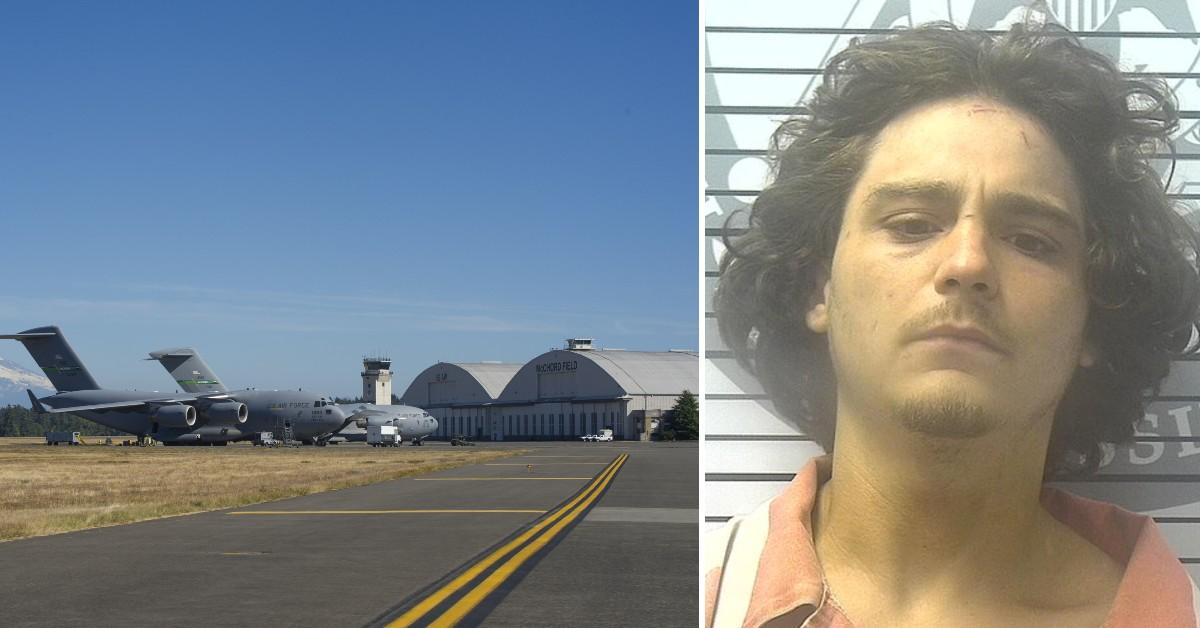 A man foaming at the mouth allegedly was impaired with legal and illegal drugs when he tried to shake awake a man he had just run over in Mississippi, authorities said.
Article continues below advertisement
On July 28 just after 1 p.m., Emmett J. Bennett, 24, was speeding in a Ford F-150 pickup truck on Keesler Air Force base in Biloxi and nearly ran another vehicle off the road, according to a criminal complaint obtained by FrontPageDetectives.
According to the driver, the complaint states, Bennett, a civilian contractor working on the base, was next spotted "acting in an erratic manner, getting in to and out of his vehicle and cursing for no apparent reason."
Article continues below advertisement
Bennett then allegedly drove into a light pole and struck four Airman who were on a nearby walking track, dragging one man, identified in the complaint only as D.J.G., around 100 feet.
The man whose vehicle Bennett allegedly nearly struck next witnessed Bennett leave his truck "and pick up D.J.G., shaking him in an attempt to 'wake him.'"
The dragged Airman, who was assigned to the 81st Training Wing at Keesler, died from his injuries while the other three victims are currently in stable condition.
The eyewitness also noted Bennett "was foaming at the mouth," according to the complaint.
Article continues below advertisement
Biloxi Police Department Officer Jason Cummings said Bennett was nodding off and falling asleep during field testing. "About 39 minutes into the field testing, a stimulant of some kind kicked in and Bennett was 'pinging' around the room," the officer said, according to the complaint.
Tests allegedly indicated Bennett had used marijuana, the complaint states.
Article continues below advertisement
Bennet allegedly told investigators that before the accident he took a shot of kratom, 10 kratom pills and a Red Bull beverage. Kratom is an herbal extract sold as an energy-boosting supplement, according to the Mayo Clinic.
Bennett "stated that he was returning from lunch at the time of the incident, which is inconsistent with his direction and the information provided by" a witness, the complaint states.
Bennett has been charged with involuntary manslaughter, said the FBI, which has jurisdiction over the case since the incident occurred on federal property.
"This is a tragic accident and loss for the 81st Training Wing and our community," Col. Bill Hunter, 81st Training Wing commander said, according to WLBT. "We are deeply saddened by the loss of one of our Airmen and we are thinking of and praying for all those involved."
Become a Front Page Detective
Sign up to receive breaking
Front Page Detectives
news and exclusive investigations.
More Stories