Living like a gangster: Now is your chance to own Al Capone's personal items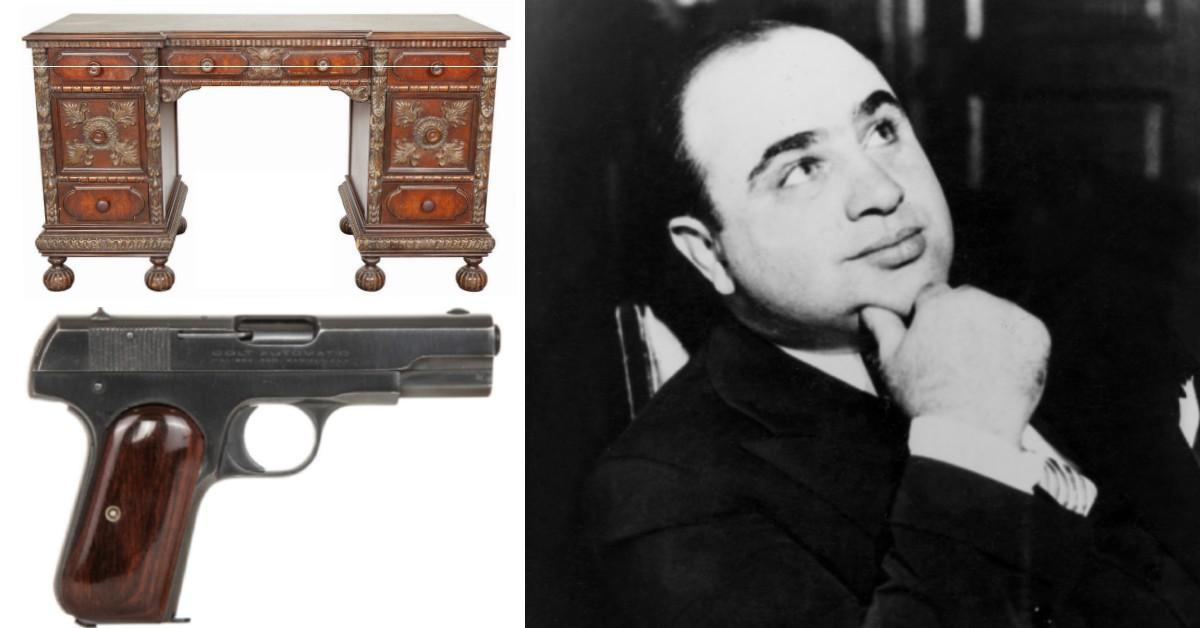 Now is your chance to live like Al Capone — or at least own items the notorious mobster once called his.
Witherell's Auction House in California is set to auction off dozens of items from Capone's estate next month. The auction is called "A Century of Notoriety: The Estate of Al Capone" and set to start on Oct. 8.
Article continues below advertisement
There are nearly 200 items up for grabs and the lots can be found here.
The items include weapons, photos, household furniture, jewelry and personal letters.
"What people don't know is his personal story as a father and grandfather and his painful path of redemption while at Alcatraz," Diane Patricia Capone, daughter of his only son, Sonny Capone, said in a news release. "That is the unknown Capone I talk about in my book and it's the story that comes to life with these family treasures."
Article continues below advertisement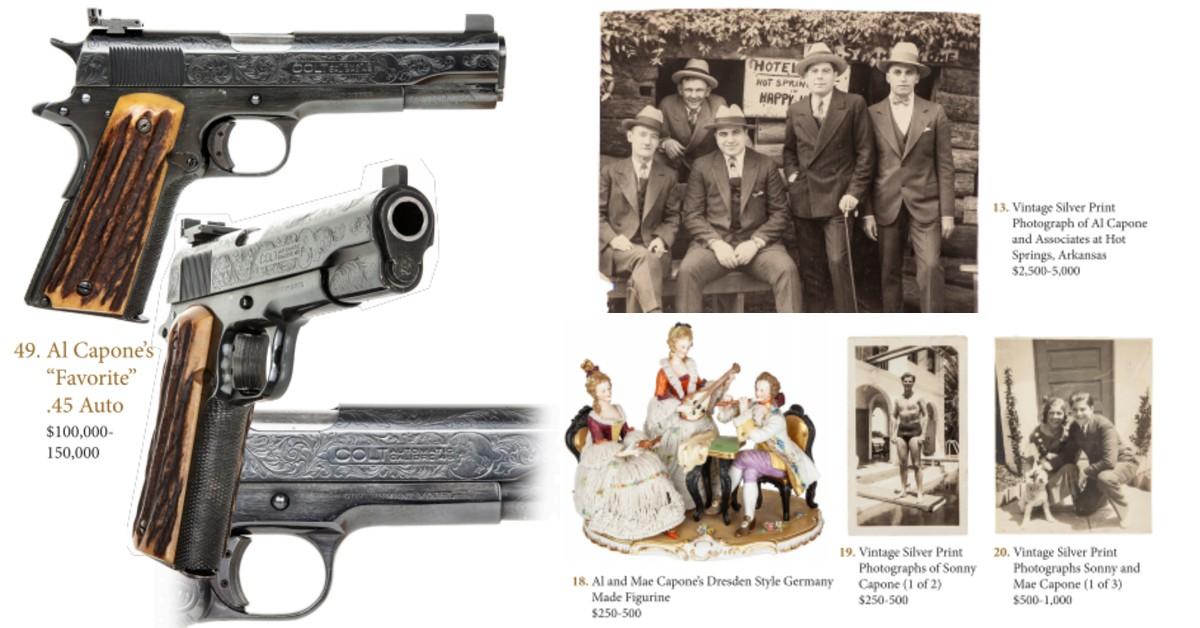 Capone was known for running the Chicago mob during the era of Prohibition. He always seemed to be one step ahead of police on his most serious crimes. But he was convicted of tax evasion and served time in Alcatraz prison in California.
Article continues below advertisement
"Some of the items that are going to be up for auction are very personal items of Al
Capone's," Diane Patricia Capone said in a video provided by the auction house. "There is one in particular that he was very fond of, it's a platinum matchbox that has diamond initials on the front of it. And he used to carry stick matches with him to light his cigars."
Featured items included a diamond monogram Patek Phillippe pocket watch and an "AC" pendant with 33 diamonds. Capone's 18K gold and platinum belt buckle and his favorite Colt .45 semi-automatic pistol is also up for bid.
Someone can also buy the bed set that was once where Capone rested his head.
Article continues below advertisement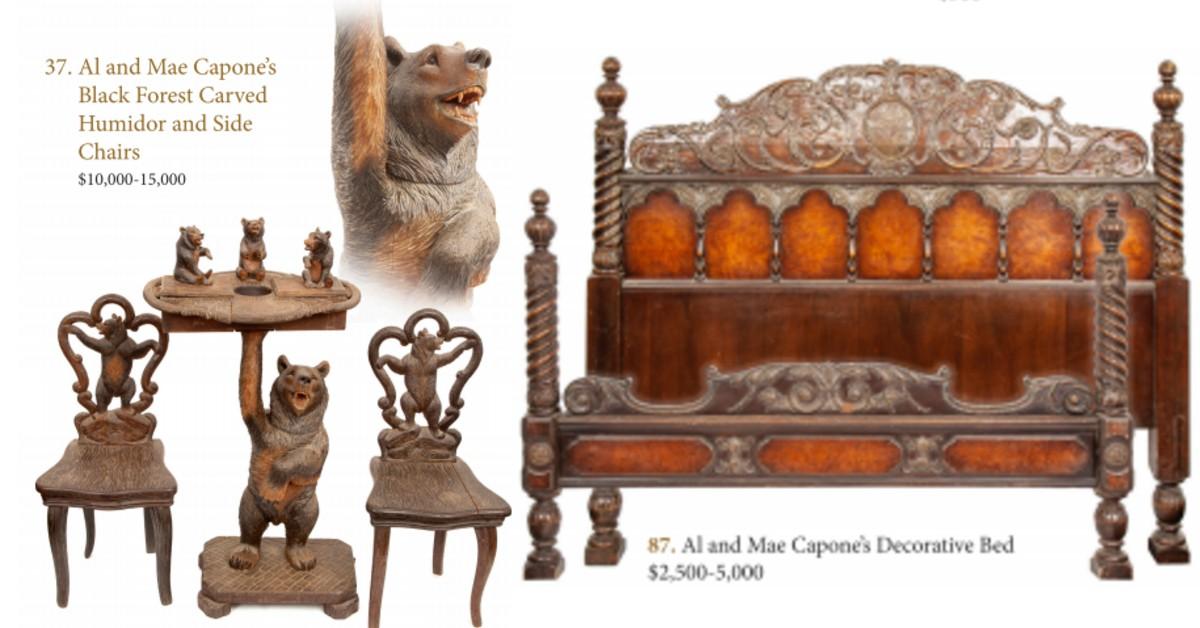 The items were from the Capone's family home in California that he bought in 1928 and lived in until his death in 1947, Diane Patricia Capone said. The items were in the house for years until Capone's wife moved to Florida. The items have never been outside of the family's possession.
Article continues below advertisement
"My sisters and I are getting older, we didn't want these things to be left, and people who wouldn't know what they were, what the story behind each of them is," Diane Patricia Capone said. "We didn't want to leave them for someone else to have to deal with. That was part of our thinking. The other thing, quite honestly, is living in Northern California with the fires that we've had, I was terrified that if a fire came through, there would be no way that we could save the memorabilia."
The in-person auction is set for Oct. 8 at the Sutter Club with limited seating. Email brian@witherells.com by Sept. 17 to apply for lottery seating. There will also be live bids by phone and online for registered bidders.
Article continues below advertisement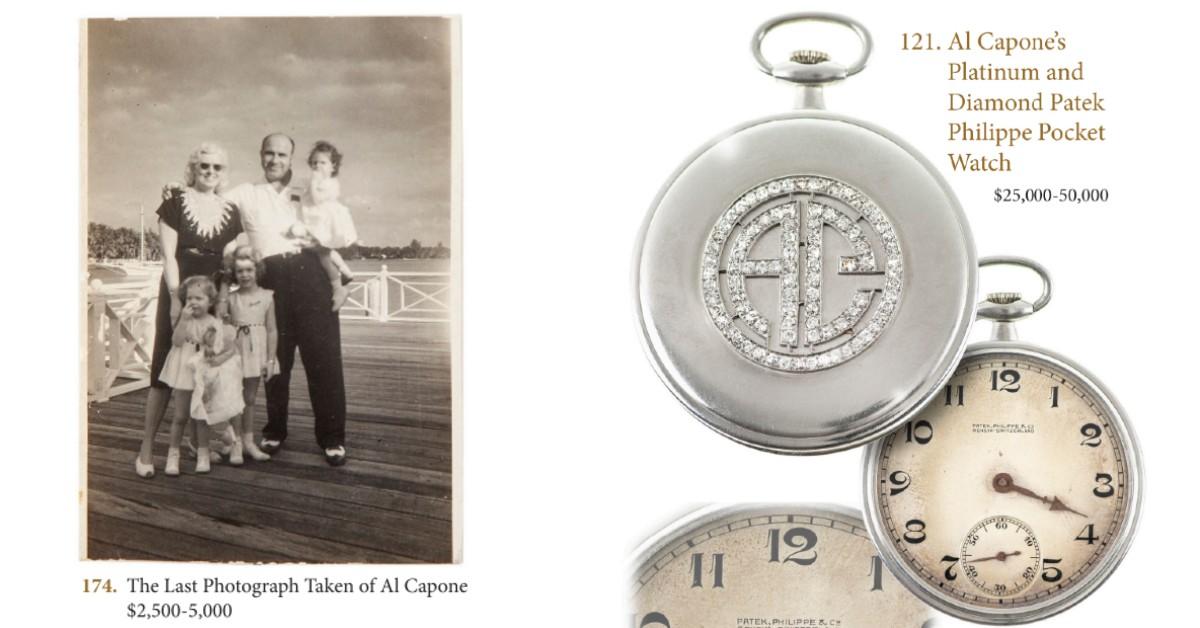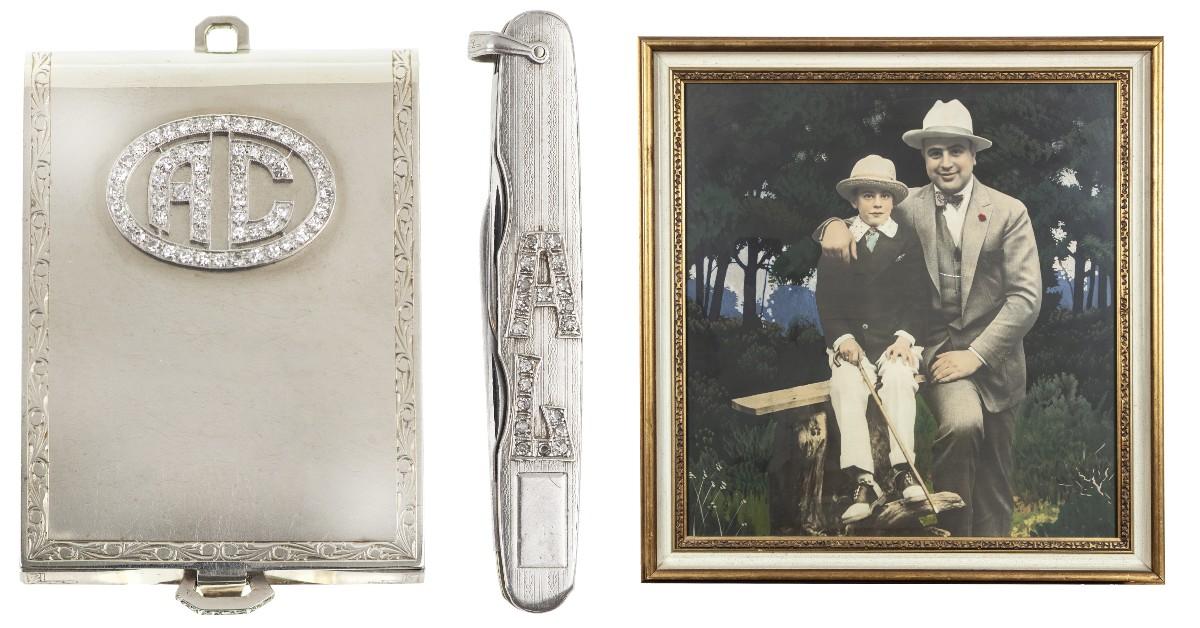 Become a Front Page Detective
Sign up to receive breaking
Front Page Detectives
news and exclusive investigations.
More Stories