Ex-cop escaped death penalty for murdering his estranged wife. Will now head to prison.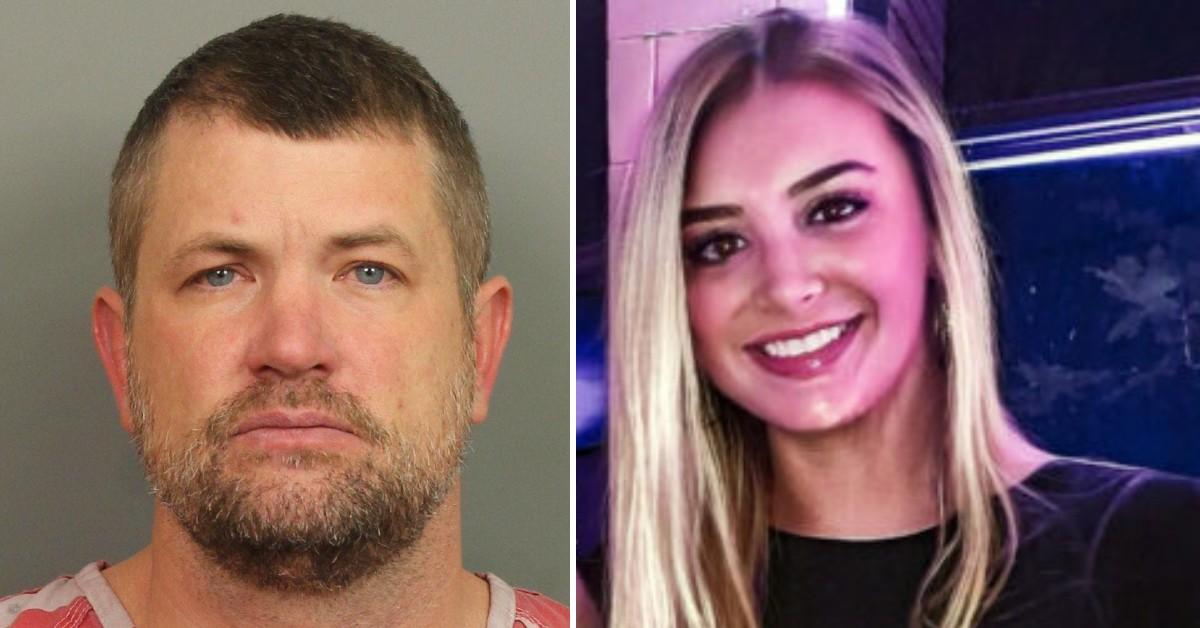 An ex-officer and son of a retired police chief has pleaded guilty in Alabama to murdering his estranged wife 16 months ago.
Article continues below advertisement
Jason Bragg McIntosh, 46, fatally shot Megan Louise Montgomery, 31, on Dec. 1, 2019, in an athletic complex parking lot in Mountain Brook, Alabama.
On Wednesday, March 31, a judge sentenced McIntosh to 30 years in prison. A plea deal that reduced his charge from capital murder to murder allows him to become eligible for parole after serving 15 years or 85 percent of his sentence.
McIntosh and Montgomery married in early February 2019, but signs there were serious issues of abuse in the relationship became evident almost immediately.
Article continues below advertisement
On Feb. 23, 2019, Montgomery was rushed to the hospital after she suffered a gunshot wound to her arm following a scuffle over a handgun, Al.com reported.
McIntosh resigned from his job as a Hoover policeman the following month.
Article continues below advertisement
The night Montgomery went missing, she was out at a restaurant with friends when McIntosh entered and came up to the group, surveillance video showed.
One of Montgomery's acquaintances at the table wrote on Facebook what happened next.
Article continues below advertisement
McIntosh "placed a hand on the back of her neck and one on her shoulder and told her to walk outside," Brad Norred recalled, according to Al.com.
"We all looked at him, asked who he was and he said, 'That's my wife, she's going with me,'" Norred wrote. "Megan said yes and agreed, but the look in her eyes is one I will never forget. She was terrified, but my assumption was she has just been caught doing something behind her husband's back, not that she was scared for her life."
Article continues below advertisement
Police believed Montgomery then got into McIntosh's car and they headed to an athletic complex in an isolated area that is dark and without much traffic.
Her body was found several hours later, and McIntosh surrendered to authorities one day after the murder.
Article continues below advertisement
"Jason has admitted his guilt publicly and has acknowledged his actions resulting in the death of Megan , as he has since day one privately," McIntosh's defense attorney Tommy Spina said in a statement following sentencing. "He deeply regrets what he did and the pain he has inflicted onto so many people. He has accepted his punishment for those actions."
Spina added, "Today is the conclusion of this case, but the emotional damage to others left in the wake of this exceptionally flawed relationship will last forever."
Article continues below advertisement
Emotional impact statements at sentencing detailed the extreme abuse Montgomery went through at McIntosh's hands.
"Megan began dying on July 23, 2017, on their first date. Like a frog in a pot of boiling water, you gradually turn up the heat to boiling and the frog doesn't know they're dying. That's what happened to Megan,'' her mother, Susann Montgomery-Clark, told the courtroom, according to Al.com. "That's what domestic violence does. Anyone who met her after their first date didn't know the real Megan that he destroyed long before he killed her."
"She may have had street smarts. What she did not have was back alley smarts,'' Montgomery-Clark said. "She was not raised around violent people. She had no experience to draw on."
The victim's father, Johnny Ironman Montgomery, told the court that on Jan. 10, 1977, his mother was shot three times — the same number of bullets McIntosh fired at Montgomery — and it had been the low point of his life.
"Now Dec. 1, 2019, is my worst day of my life," he said. "Jason took my beautiful daughter's life. A father should never have to bury his child."