Police: Alabama woman killed in street racing crash, suspect's explicit video blames victim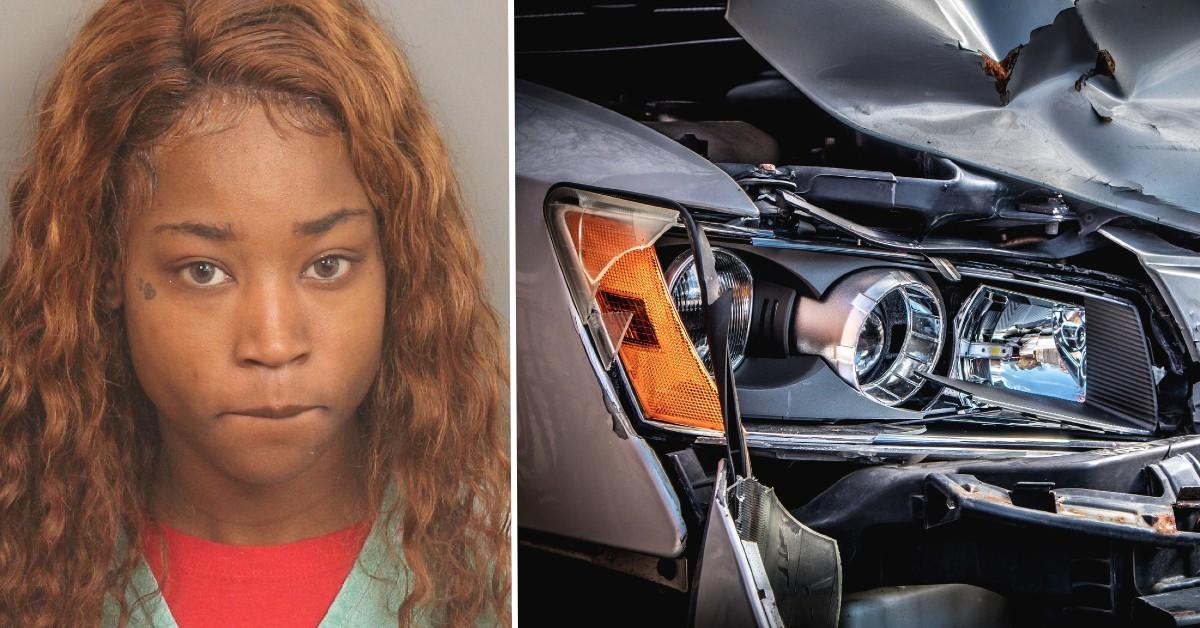 An Alabama grandmother was killed when she was hit by a woman street racing, but now the suspect has released an explicit-laced video on social media blaming the victim, authorities said.
Article continues below advertisement
Carmesia Flannigan, 22, was released on $175,000 bond on March 23. Following her release, she posted a seven-minute video on social media where she said, "That old a** lady swerved in my lane," according to authorities.
Relatives of the grandmother, Brandy Ballard, 52, were livid after Flannigan posted the video, police said.
Article continues below advertisement
Tabatha Moore, Ballard's niece, talked to AL.com after viewing the videos and said, "I was so mad I cried. It's very frustrating. It's humiliating." She added, "There's no remorse. There's no heart involved. I want it stopped."
On the day of the crash, authorities said Flannigan was racing her vehicle when she crossed the center line and hit an oncoming vehicle head-on.
At the time, police said Flannigan fled the scene, then falsely reported to police that her vehicle was stolen and she wasn't even in the area, as she was in Atlanta.
Article continues below advertisement
In the video, Flannigan claims that she is wrongly accused. She said, "But I'm not mad. I handle my (expletive) like a mother (expletive) OG would. Yeah, she dead. She dead but I didn't do it. She did it to her mother (expletive) self because she ran into me."
You can watch the full video of Flannigan here.
After the video was released, Jefferson County prosecutors filed to have Flannigan's bond revoked and a judge granted that request, authorities said. A warrant was issued for her arrest and ordered Flannigan be held without bond.
Bond revocation motions were also filed in court for two other cases, according to authorities. In those cases, Flannigan was to refrain from further criminal activity.
Article continues below advertisement
Flannigan currently has two other court cases pending, police said. She is awaiting trial on a first-degree domestic violence charge from earlier this year and a burglary charge from 2020.
For the domestic violence case, court records show that Flannigan is accused of firing a gun into an occupied home on Jan. 3. The shots wounded a woman in the foot. That woman is described as a "current or former parent," court documents said. She was released on $15,000 bond on Jan. 8.
Then in March 2020, Flannigan allegedly broke into a house while armed with a gun and intended on committing a theft, authorities said. Flannigan was released on $25,000 bond for those charges.
Become a Front Page Detective
Sign up to receive breaking
Front Page Detectives
news and exclusive investigations.
More Stories