His ruling helped dozens of juveniles sentenced to life get a second chance, so why does he remain behind bars?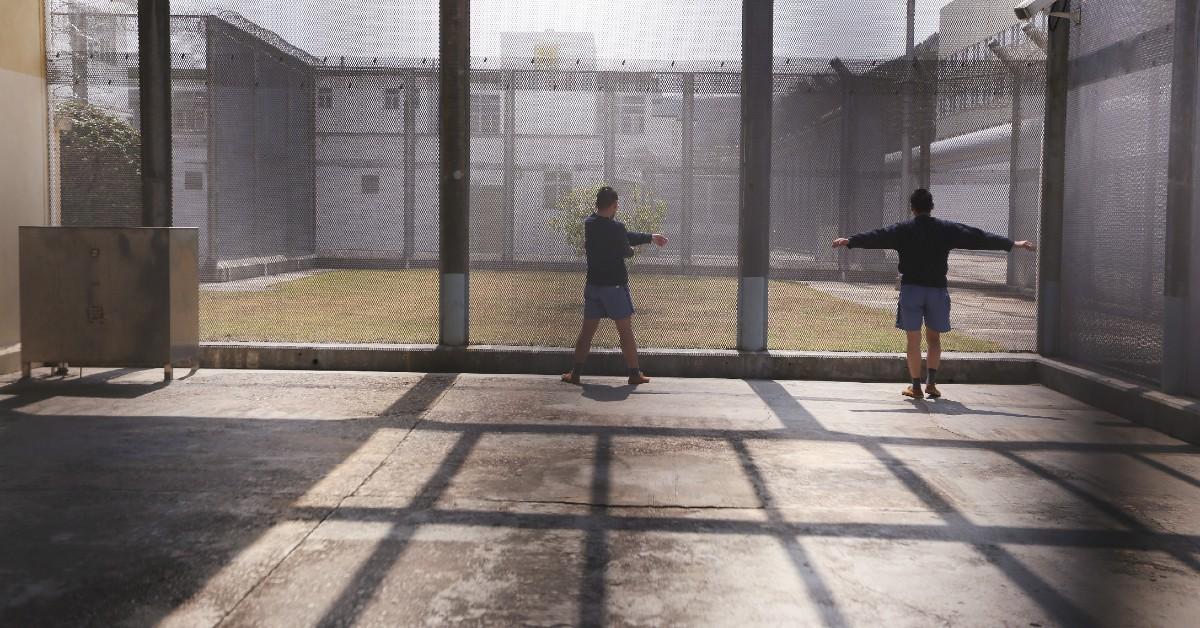 While his ruling helped others in a similar boat, an Alabama man sentenced to life in prison continues his efforts to get his sentence reduced.
Article continues below advertisement
Despite the success of his landmark appeal to the U.S. Supreme Court, which benefited others, Evan Miller will remain behind bars for life without the possibility of parole for the brutal slaying of Cole Cannon.
The Equal Justice Initiative filed a new motion on behalf of Miller, 32 after Lawrence County Circuit Judge Mark Craig recently refused to reconsider parole.
Article continues below advertisement
Colby Smith, intended to rob his 52-year-old neighbor. Cannon and Miller's family lived in a Trailer Park community of Five Points, Alabama, near Moulton. He beat Cannon repeatedly with his fist and a baseball bat before setting his home on fire.
The duo stole baseball cards, $350 and wrapped the victim's head in a sheet. Cannon died of smoke inhalation.
Miller was sentenced to a mandatory life sentence without parole since that had been the only option afforded to Alabama judges because of the 2005 U.S. Supreme Court ruling. The court abolished the death penalty for juveniles convicted of murder.
Miller became the youngest person in Alabama sentenced to life in prison.
Article continues below advertisement
In 2012, Miller's case was appealed to the U.S. Supreme Court based on the issue of sentencing a minor to life without parole as cruel and unusual punishment. Hence, the sentence would be a violation of the Eighth and Fourteenth amendment.
The court ruled mandatory sentences of life without parole for juveniles had been unconstitutional in its reply. The ruling led to hundreds of other juvenile inmates being resentenced across the country with a shot at parole and some already released.
Article continues below advertisement
Miller's defense team appealed to the court to reconsider his life sentence based on his history of suicide attempts at 5 years old. The attempts stemmed from his predisposition to physical abuse, drug use and mental health challenges.
Craig disagreed and believed Miller had been the aggressor in the killing without regard for life.
"'Cole, I am God, I've come to take your life' are some of the most chilling words I have ever heard or seen spoken by a real life killer. They sound like something you would see in a fictional account. The crime is why we are here. We're not here because Mr. Miller suffered abuse at the hands of his father. Had you not made the decisions that night, Mr. Cannon, in my view would still be alive," Craig said according to Al.com.
Article continues below advertisement
Craig resentenced Miller to life without the possibility of parole based on the Alabama Supreme Court guidelines to use determining factors such as age and maturity.
According to an unrelated Mississippi case in April, the U.S. Supreme Court ruled state judges did not have to find permanent incorrigibility before resentencing a defendant to life without parole. The move still leaves determining sentencing factors to the jurisdiction of the states such as Alabama.
Article continues below advertisement
States may outrightly prohibit life without parole for minors, or direct judges to make factual findings before resentencing, where a state judge may explain on the record why a life without parole sentence is deemed appropriate.
"When Evan Miller robbed and savagely beat his neighbor, setting fire to the man's trailer and leaving his incapacitated victim to die a horrible death, he earned a well-deserved sentence of life in prison without parole. It is a tragic fact that even juvenile defendants may commit crimes that are so depraved that justice demands they be answered with the sternest sentence available under the law. Today, the court restored the punishment that is fitting for Evan Miller's wicked actions," stated Alabama Attorney General Steve Marshall, according to New York Daily News.
Miller has already served over 14 years since his conviction for the killing and will continue to serve life in prison for the time being.
Become a Front Page Detective
Sign up to receive breaking
Front Page Detectives
news and exclusive investigations.
More Stories