A suicidal man called 911 for help, but cops shot him dead instead. Now, the officer is a convicted murderer.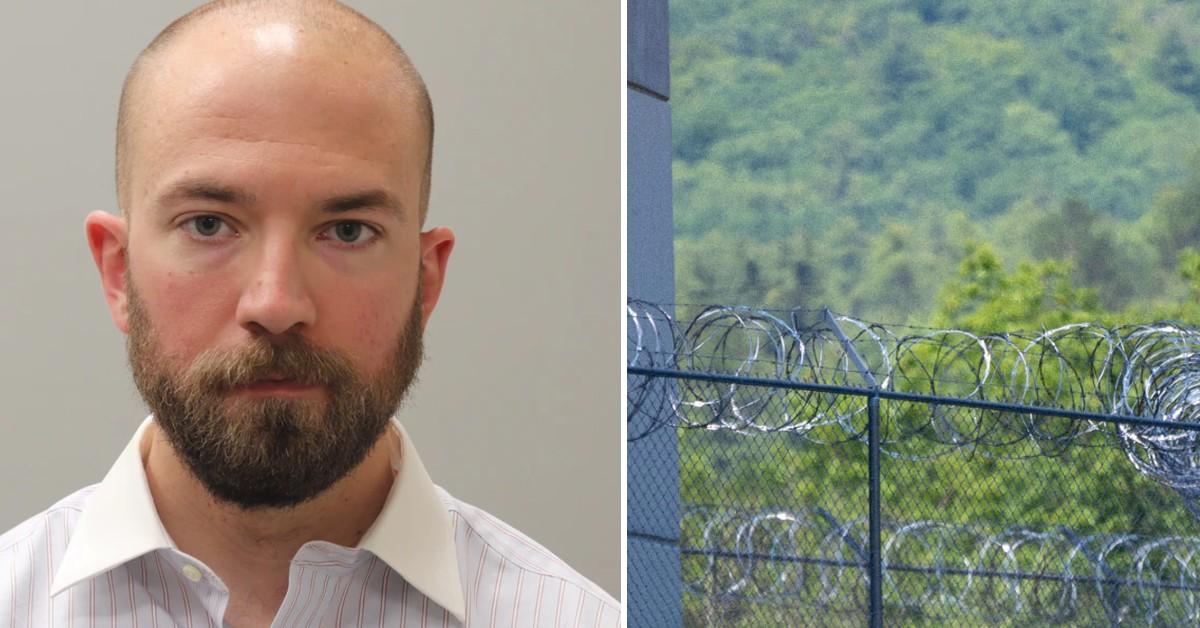 A police officer in Alabama murdered a suicidal man who had a gun to his head and now faces decades in prison.
On May 7, after deliberations for just two hours, a jury found William "Ben" Darby guilty for the fatal shooting of Jeffery Parker, 49, in 2018. The verdict shocked the local law enforcement community. Darby faces a minimum of 20 years to life in prison at sentencing.
Article continues below advertisement
On April 3, 2018, Parker placed a 911 call to inform authorities he was armed and wanted to commit suicide. Officers Genisha Pegues and Justin Beckles were the first to arrive at the home and found Parker with a gun to his head, sitting on a couch. Pegues testified for the prosecution and described how she had tried to de-escalate the situation to avoid any casualty before Darby arrived on the scene, reported Al.com.
In contrast to Pegues' account of the incident, Darby claimed he shot Parker in self-defense because he feared Parker might turn his gun on them suddenly.
Article continues below advertisement
However, bodycam footage showed at the trial revealed Darby went to his patrol car to retrieve a shotgun and sprinted to the house. That was followed by Darby yelling at Pegues to point her gun at Parker, who had hoped for an intervention.
Darby shot him in the face 11 seconds after he entered the house.
Though Pegues was an experienced senior officer on the scene, Darby claimed he had to take charge of the situation because he believed she was in danger as she continued to speak to Parker.
Article continues below advertisement
Tim Gann, Madison County chief trial attorney, disagreed with Darby's description of the event.
"An innocent man was murdered. He called for help, and he got Ben Darby," Gann told the jury, according to a media report.
Madison County District Attorney Rob Broussard also believed Darby was a murderer. He thought Darby's actions had been off the chart.
"He was not justified in any way with what he did to Mr. Parker," said Broussard reiterating Gann's position.
Article continues below advertisement
Police Chief Mark McMurray thanked the jury for their service but still described the verdict as a shock. He believed Darby did what he was trained to do and refused to classify him as a murderer.
"Officers are forced to make split-second decisions every day, and Officer Darby believed his life and the lives of other officers were in danger. Any situation that involves a loss of life is tragic. Our hearts go out to everyone involved," said McMurray, according to Asociated Press.
Article continues below advertisement
Though Darby was convicted and will not be able to work as a police officer, he is expected to continue to receive his salary while on leave. Darby had been on desk duty since Parker died three years ago.
There had been an outcry from the public that Darby should have been fired immediately due to his conviction. However, the city of Huntsville remained defiant in its position.
"This is the normal process until formal proceedings under the City of Huntsville's personnel policies and procedures are complete," said the city spokeswoman Lucy DeButy according to ABC News. The city board had also pledged $125,000 towards Darby's defense.
Article continues below advertisement
Pegues and Beckles both resigned from the Huntsville Police Department since the incident.
Darby's defense attorney Robert Tuten announced their plan to appeal the conviction and believe it would be overturned.
Darby was released on a $100,000 bail a few hours after the verdict.
Become a Front Page Detective
Sign up to receive breaking
Front Page Detectives
news and exclusive investigations.
More Stories