A 13-year-old went to get a soda and never returned. The investigation included child sex rings and hog farms.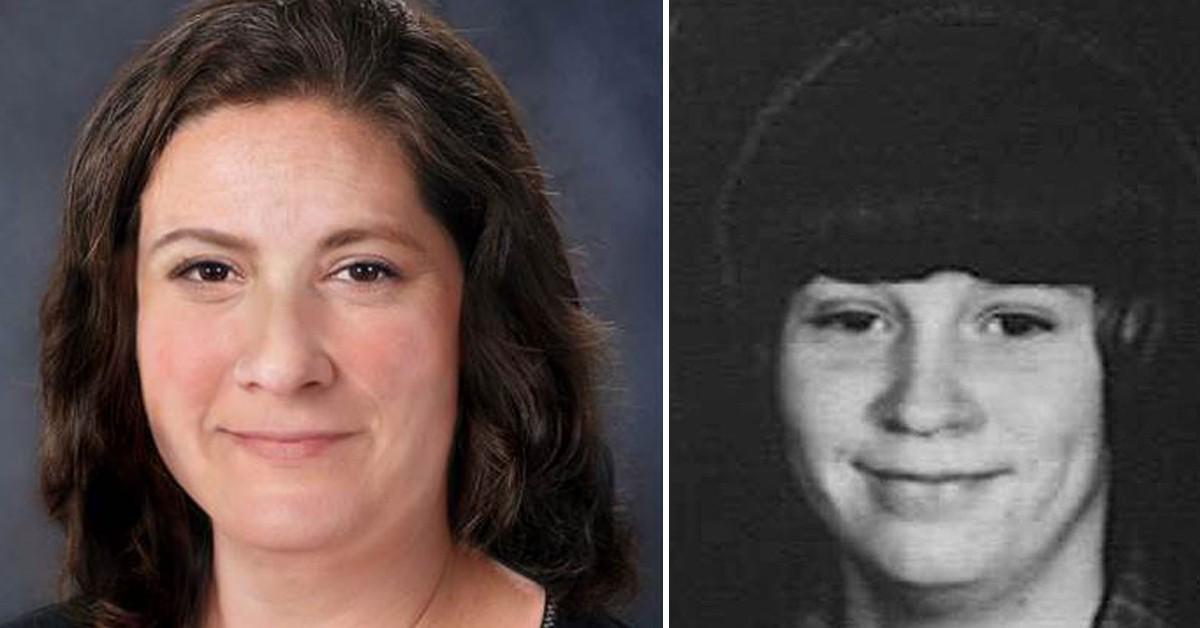 In 1984, a girl from Greenville, Alabama named Sherry Lynn Marler hopped out of a red pickup parked downtown with a dollar bill in her hand. Her stepfather, Raymond Stringfellow, had given her the money to take the short trip across the road to the gas station, where she could buy a soda.
Article continues below advertisement
He told her to come right back. Fifteen minutes passed, and Sherry didn't return. Raymond grew concerned but waited another 10 minutes before contacting authorities. She was not at the gas station, and her whereabouts would never again be reliably confirmed.
The Charley Project classifies the disappearance of Sherry Marler, 12, as a non-family abduction. What happened the day she went missing is sparse on facts, but most agree it wasn't normal, planned, or witnessed.
Within the next few months, Sherry was seen three more times. Then, as 1984 came to an end, her trail went ice cold. Police still refer to the disappearance as an open case, and her mother, Betty Stringfellow, 70, admits her daughter is likely dead.Despite the odds, Betty is still hoping some shred of evidence will emerge during her lifetime to explain what happened 37 years ago. Too many puzzle pieces have emerged, but there aren't enough to give her peace. After 10 years of investigation, an amateur sleuth who grew up in Greenville has sorted through the rumors, facts, physical evidence and discovered Sherry might not have been the victim of a stranger abduction.
The investigator, Ryan Anderson, knows just enough to suspect foul play, but not enough for justice.
Article continues below advertisement
THE LAST MORNING IN JUNE
Sherry left home a few days into her summer after 6th-grade year, in the company of her stepfather Ray, around 9:20 a.m. A tomboy at heart, Sherry was an otherwise average tween in love with being outdoors and working on the farm. In August, she was looking forward to celebrating a big milestone — her 13th birthday.
At 5-feet-4-inches tall, she looked 13 already, and on the day she rode into town with Ray she was decked out in her usual practical fashion, a red-and-black plaid shirt, jeans and gray velcro sneakers.
Ray drove Sherry into town and they arrived at First National Bank in downtown Greenville around 9:30 a.m. Sherry said she was thirsty, so Ray pulled a dollar out of his wallet and told meet him back to the pickup, where he would meet her after taking care of his bank business. He went inside the bank, believing she would walk across the street to the Chevron station to find a vending machine.
Article continues below advertisement
Her nickname was "Little Farmer" because she enjoyed every part of farm life, from driving the tractor to visiting the feed store and listening to farmers discuss their daily rituals. Ray was fond of his stepdaughter but not concerned when he left the bank and returned to the pickup a few minutes later to find no sign of her.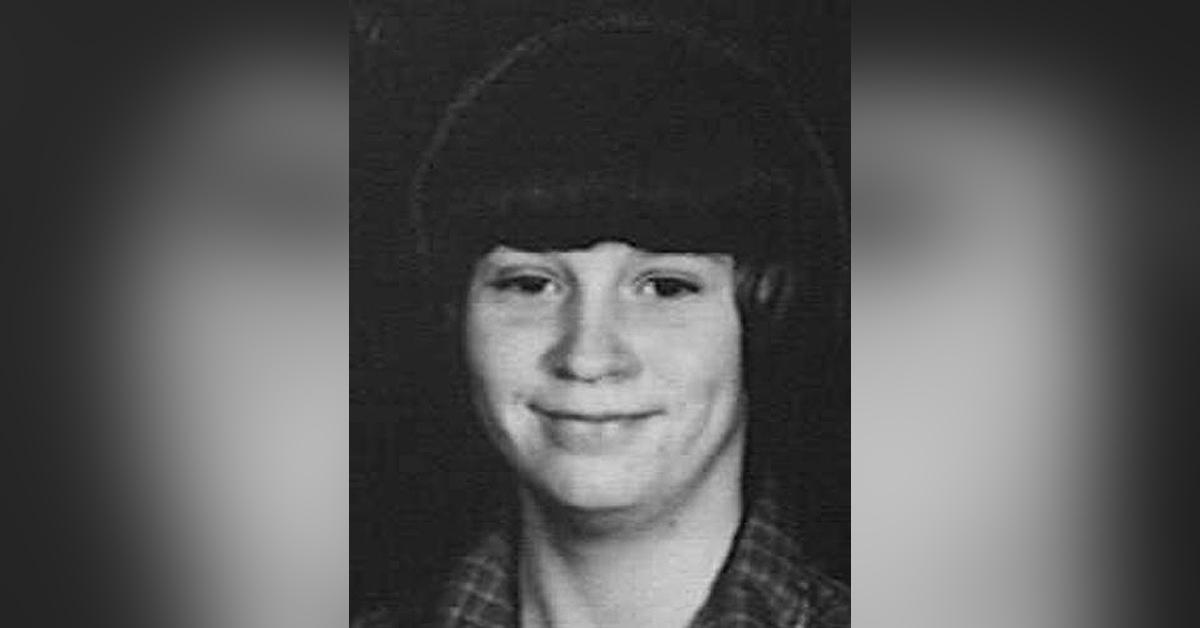 Article continues below advertisement
Fifteen minutes later, he started to get worried. It wasn't like Sherry to dilly-dally, especially when they'd made an agreement. The walk to the gas station was less than a block and she should have been back.
By 11:30 a.m., the Greenville Police Department was on site to help search. Ray couldn't offer much information. It had been an uneventful morning on a routine trip into town. No one had heard or seen anything unusual near the bank or gas station, or anywhere in town, that morning.
Article continues below advertisement
Ray was immediately questioned, but no evidence emerged he was responsible and the police never considered him a suspect. Like Sherry's mother, the years would only confirm his lack of involvement, as he spent the rest of his life until his death in 2003 trying to find Sherry.
Greenville had a population of 7,500 in 1984. A typical small-town centered around farming life and a quiet place where nothing much happened. That morning, Sherry's mom left for her usual shift at Waffle House, noticing her daughter fast asleep on the living room couch.
Although Betty would rack her brain for clues, there was nothing unusual about that morning. She remembered her daughter was looking forward to seeing her grandmother later that day.
It was just another small-town weekday on the edge of summer, with lazy days stretching out forever until the next school year would come too soon.
Article continues below advertisement
THE OFFICIAL POLICE INVESTIGATION
Local police arrived to begin a search. They had a place to start by talking with the gas station staff, but the trail quickly cooled. No witnesses had seen Sherry disappear — no one heard a scream or saw a suspicious vehicle.
Later, some evidence would come out that Sherry was spotted after June 6, alive and in the company of a man she called "B.J.," according to The Montgomery Advertiser.
According to The Doe Network, Sherry was later seen in the company of a truck driver, described as 5-feet-8-inches tall, burly, and about 50 years old. Although there were three sightings of a girl matching Sherry's description in this man's company, none could be verified. Witnesses reported the girl they saw as "dazed" and "upset." Police eventually dismissed the reports as unsubstantiated.
Article continues below advertisement
Greenville police, working now with the Butler County Sheriff's Office, began by trying to track down Sherry's last known whereabouts in town. but no one reported seeing her, either on foot or in a vehicle, on the day she went missing.
In the 1980s, most children who left home were immediately considered likely runaways. Sherry's mom and stepdad insisted to police this was not the case with their daughter. She was a happy kid who enjoyed home life and was looking forward to her favorite TV show the day she vanished.
Law enforcement was unable to confirm anything suspicious — it appeared Sherry had disappeared without a single witness or clue.
Small town Alabama police had virtually no experience handling missing person cases, however, and their lack of experience would prove to be a stumbling block to picking up Sherry's trail. Other problems with how the case was handled would come to light when a writer from Greenville, who moved away after school, decided to write about the baffling disappearance of Sherry.
Article continues below advertisement
THREE WOMEN ON A QUEST FOR ANSWERS
"I don't want to give up....but how can we go further? It will haunt me for the rest of my life. I know exactly where she is, what happened to her, who did it, and why. But I can't prove it," wrote Ryan Anderson in November 2020 on her Facebook Page "Sherry Lynn Marler Still Missing."
Anderson believes she and two other women, who have been driving their own investigation forward, found the property where Sherry was eventually taken. After working for years, collaborating with friends and supporters, and giving all the evidence she had to the Butler County Sheriff's Office, Anderson was left with a much clearer picture of what happened but no physical evidence and no confession to prove it.
In 2009, Anderson began writing about Sherry's case. A former small-town Greenville girl herself, she took an interest in the mystery and contacted Betty.
Article continues below advertisement
Anderson reported in 2018 via Facebook the result of her nearly decade-long investigation led to a much deeper story, one that included a lukewarm official investigation, an ancient hog farm and a suspected local, multi-family pedophile and incest ring.
Anderson stated, "In my heart, I believe that [Sherry] is dead. I believe she was kidnapped by someone she knew and quite possibly went willingly with that person."
Article continues below advertisement
What did Anderson uncover? She's attempted to leverage the resources of local law enforcement but has found little cooperation. Instead, she's invested a decade and more than $15,000 of her own funds to follow Sherry's trail.
Despite intensive search efforts in the local area, no direct sign of Sherry emerged. No personal items and no human remains. But rumors that swirled around town led to one family.
Article continues below advertisement
THE MURDER OF BRITTANY WOOD
Incest is a taboo subject, but the fact remains that most children who are sexually abused are preyed upon by people they know — sometimes blood relatives. Roughly 95 percent of children who are sexually abused are victimized by a family member, according to a recent HuffPost update.
While the theory behind Sherry's disappearance, that she was trafficked by someone known to her, sounds like something out of a horror movie, it has happened before and continues to play out across the U.S. Organized pedophile rings involving multiple families are rarer, but the case of Brittany Wood illuminates their unholy existence.
Article continues below advertisement
On May 30, 2012, Wood disappeared from her home near Mobile, Alabama, after telling friends she would be paying a visit to her uncle, who lived 40 miles from her in an area known as the Styx River Basin. A cell phone ping confirmed she visited Donnie Holland, or at least drove to his property. Two days later, on June 1, Holland shot himself in the head, according to Newsweek.
What unraveled after Holland's death is the story of an incest pedophile ring. Holland was only the beginning. Before it was over, Alabama authorities arrested Brittany's brother, Derek Wood, two years older, along with her uncle by blood, her mother's brother Randall "Scott" Wood and her brother-in-law (married to her mom's sister Wendy) Dustin Kent.
Article continues below advertisement
As family and friends suspected, the timing of Holland's suicide was no coincidence.
All of the men were charged with sexual crimes, including rape, trafficking and sodomy. Victims were reported to be between 12 and 16 years of age.
Holland, the late uncle's 20-year-old son, was also charged with rape in the case. The victim who brought testimony was reported to be a 12-year-old girl, according to eonline. Donald's friend, William Brownlee, was arrested as well.
Article continues below advertisement
All told, a ring of at least six men was indicted for horrific sex crimes. Incredibly, the charges didn't stop there. Wood's aunt, Wendy Holland (the widow of Donnie) was also arrested. The original charge was endangering the welfare of a minor. Wendy's two young children were carted off by social services.
Within three months, Wendy Hollman faced additional charges of sexual abuse, first-degree sodomy and sexual torture. Her twin sister, Mendy, would also become incriminated.
The word incest was downplayed in print, and as the arrests piled up Alabama law enforcement continued to maintain Brittney's missing status had nothing to do with the crimes.
Article continues below advertisement
Cultural Denial and a Mother's Arrest
Brittney's mother Chessie was the last puzzle piece. She was arrested a year-and-a-half after her daughter disappeared, charged with running an underage sex ring that included several families who swapped each other's young children for sex.
The Mobile County Assistant District Attorney commented that. "Family members sharing their children is, unfortunately, now new. It's not that unusual from what we know."
Article continues below advertisement
Prison sentences for the Wood, Holland, and Kent families — along with William Brownleee — ranged from three years for the man who first came forward to a 219-year prison sentence for Donnie Holland's widow, Wendy. Her twin, Mendy, was sentenced to 40 years.
In 2016, Chessie pleaded down her charges to a misdemeanor and escaped any jail time, according to NBC15News. She claims she is laser-focused on finding her daughter and knew nothing of what was going on all around her for years. Most of her family remains in prison today.
Article continues below advertisement
WHAT IS THE SOUTH CAROLINA CONNECTION?
What happened to Sherry may sound outlandish, but Wood's case lends significant credence to the facts and narrative of Sherry's disappearance.
In August 2018, Anderson reported she had heard from law enforcement in Berkely County, South Carolinam with an update on Sherry's case. On Aug 2, 2018, she got a call from a woman who related all she knew of the confession she'd heard from a man suspected to have murdered Sherry.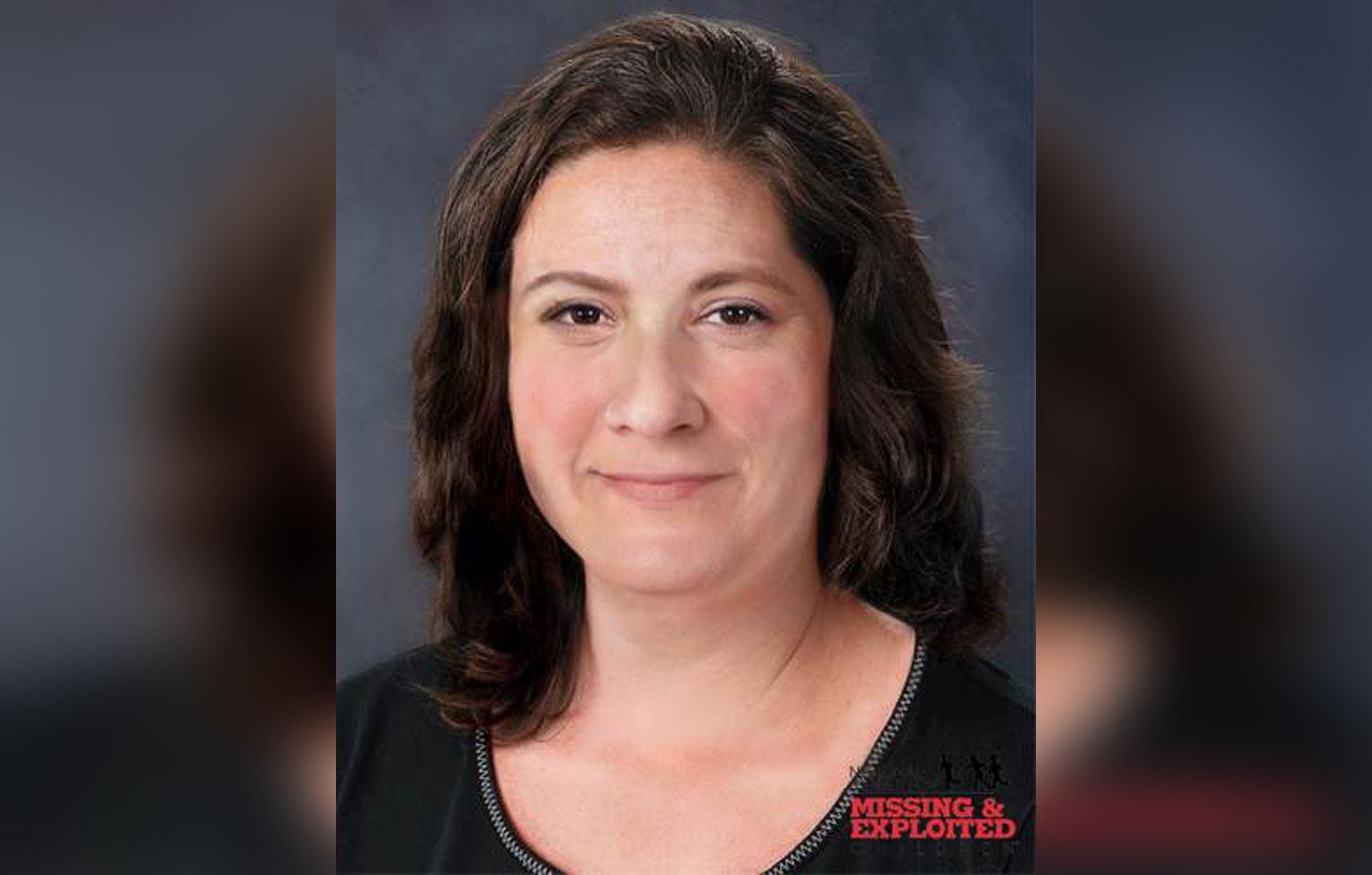 Article continues below advertisement
It was a day's car ride, via Atlanta, to reach St. Stephen, South Carolina. In Berkely County, law enforcement drove out to a property near St. Stephen to speak with the witness Anderson already interviewed.
According to Anderson, South Carolina investigators are pursuing the case more intensively than past agencies in Alabama.
Anderson works with two other amateur sleuths, Becky Cobb and Melissa Conway, and they've been focusing on finding the remnants of a hog farm they believed to be associated with Sherry's abduction and probably murder. The farm was under demolition in 1984 but still a working operation.
In Spring 2017, the three women began digging on a 10.7-acre plot they believed to be the former hog farm.
Article continues below advertisement
They uncovered the old concrete hog pen, and along with what they believe was a decrepit, torn piece of children's pants, which was sent to the Butler County Sheriff's Office for processing. Anderson did not hear back from the Sheriff's Office and discovered later that evidence was still sitting on an evidence room shelf.
Anderson also located photographs of the hog farm via a family member associated with the property. She believes the individual who shared the photos is the widow of Sherry's killer.
Article continues below advertisement
A MYSTERIOUS PHOTOGRAPH APPEARS, THEN VANISHES
When Anderson finally located the spouse of a deceased person of interest, she drove to the woman's home. The widow had recently uncovered a trove of old photograph albums, some showing the farm when it was in operation and many date-stamped from 1984.
As Anderson leafed through the albums, she found a curious photograph that had been folded. When she opened it, she saw a black and white image of a young hog who was standing over what appeared to be a severed human head. The image was faint but creepy.
Anderson took a snapshot of the photo and kept it on her phone. She began a slow process of securing a cadaver dog to come to the property where she'd found the disintegrating pair of child's pants. On the day the dogs arrived, a Butler County Sheriff's Deputy was on hand and Anderson shared the photo she'd found.
Article continues below advertisement
That led to a confrontation in which the officer threatened to arrest Anderson unless she turned it over, according to her report on Facebook. She gave the officer the address of her source and was later told the original photo had been sent to the FBI. She was unable to get any confirmation from the FBI on receipt of the photograph and has heard nothing back from the Butler County law enforcement.
On social media, Anderson summarized what happened to Sherry, in general terms.
Here's the gist of [Sherry's story]. It happened in a very rural area in the Deep South, where, unfortunately, multiple families participated in generational long practiced incest and pedophilia. They swapped and shared. I believe Sherry was heavily involved and became pregnant. Then there was panic, and she was murdered.
Sherry's case remains open. The Greenville Police Department is the primary investigating agency, but Berkely County has taken an interest in the case after they became aware Sherry was in the area of St. Stephen, South Carolina, in the summer of 1983. There is some information she was spotted subsequent to her disappearance in the same area, according to Berkely County. But, nothing definitive and nothing to say what happened when she went to get a soda.
Become a Front Page Detective
Sign up to receive breaking
Front Page Detectives
news and exclusive investigations.
More Stories