Inside The Criminal Mind: Who To Believe At The Johnny Depp And Amber Heard Trial?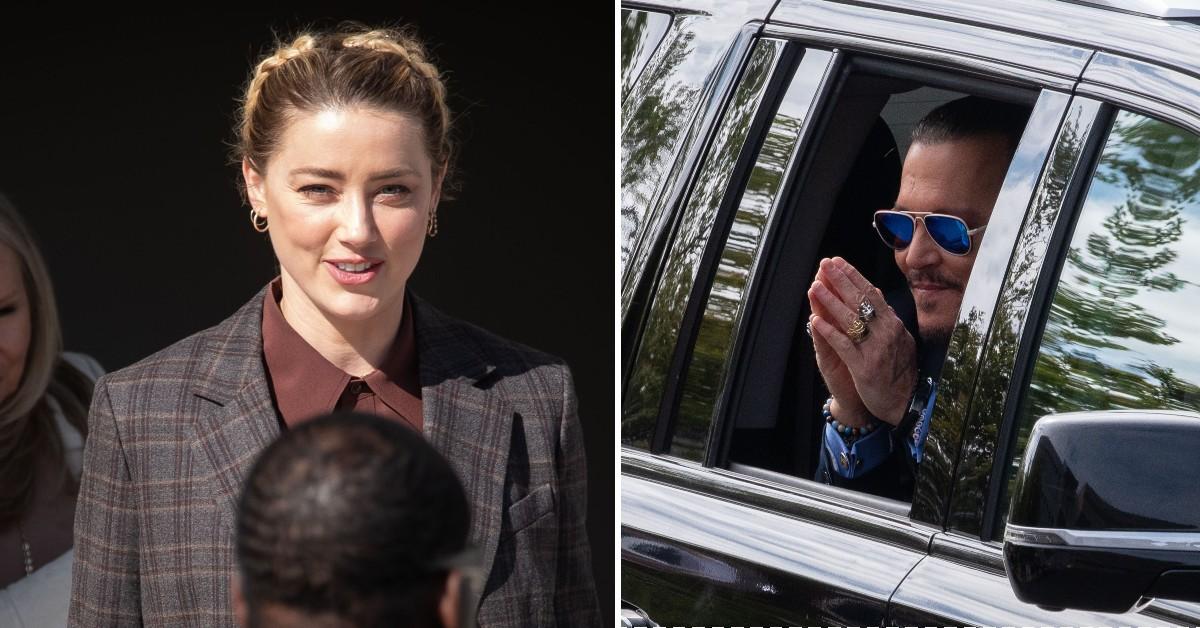 The defamation trial of Johnny Depp vs. Amber Heard in Fairfax County, Virginia, is addicting.
Not only because of the colorful characters – Depp, Heard and their witnesses – but, because of the universal themes at the center of it: good lovin' gone bad, the thin line between love and hate, #MeToo vs. #HeToo, money, fame, jealousy and drama.
Article continues below advertisement
Here are some of the highlights from Depp, Heard and the two dueling psychologists who are expert witnesses:
Johnny Depp filed this lawsuit to clear his name as a perpetrator of domestic violence, after Heard's Op Ed in the Washington Post accused him of it. She did not mention his name, but everyone – unless they were hiding under a rock — knew she was referring to him.
Article continues below advertisement
Depp gave authentic and heartbreaking testimony about the physical and emotional abuse he suffered at the hands of his mother and later repeated by Heard. Most men, who are victims of abuse, would have been too humiliated to acknowledge such intimate details because they wouldn't want to seem weak.
His colorful testimony included recounting such incidents as Heard having spitefully left a large "grumpy" on his side of the bed, and blaming it on one of their tiny dogs – making this a case of 'defecation', as well as defamation.
But the most chilling part was when he spoke of Heard having thrown a vodka bottle at him, which severed the tip of his finger. He said it was the closest he'd ever been to a "nervous breakdown." Indeed, if he were even unconsciously aware of the symbolism, he would have been shaken to the core from Heard having "castrated" him with this violent act.
Article continues below advertisement
Throughout his testimony, Depp maintained, "Never did I strike her or any woman in my life." If he is guilty of anything, it's falling under the spell of the movie where they met, "The Rum Diary," by Hunter S. Thompson. Depp had a special relationship with Thompson and said, after auditioning Heard, "That's the Chenault (the character Heard played) Thompson wanted." This blinded him to who she really was.
Amber Heard has been putting on the performance of her life. Yet, if her testimony was an audition, she would never get the part. As a forensic psychiatrist, I am called upon to analyze whether parties in a lawsuit are truth-tellers or malingerers. Heard is clearly a malingerer, someone who lies to the court for secondary gain. The gain she is hoping to get is money, attention, sympathy, better roles in movies and pleasure from continuing to abuse Depp in court.
Article continues below advertisement
To counter his severed fingertip testimony, she told over-the-top tales with similar sexual overtones, notably how Depp allegedly did a cavity search of her vagina, looking for coke, and how he raped her with a liquor bottle. Needless to say, any woman, who was the victim of such an assault, would go to an emergency room or a gynecologist immediately. Yet, there is no evidence that Heard did this.
Her words, syntax and body language reveal her many lies – such as claiming that she used Milani makeup to hide Depp's bruises, when that product wasn't available yet. As for body language, one example of deceit is how she contorts the bottom of her face describing "heartbreaking" events, while her forehead doesn't move at all. Unless this paralysis is due to botox, it's a sign of lying. Another example is how she magically produced tears-on-demand after social media was awash in comments critiquing her lack of tears as a sign of her faking it.
Article continues below advertisement
Hopefully, the jury recognizes her testimony for the bad acting it is, because if they believe that she was a victim of even one act of domestic violence, this would give credence to the allegations she wrote about and Depp would lose.
Dr. Shannon Curry (Expert psychologist for team Depp) – Dr. Curry diagnosed Heard as having Borderline and Histrionic Personality Disorders (which readers of FrontPageDetectives already knew, since I'd described Heard as having Borderline, Histrionic and Narcissistic Personality Disorders in my previous column before this psychologist took the stand). Dr. Curry also reported that Heard does not fulfill sufficient criteria for a diagnosis of post-traumatic stress disorder.
Article continues below advertisement
She "grossly exaggerated" her symptoms — "feigning"19 of the 20 PTSD criteria. After further investigation, Dr. Curry found that Heard had only three symptoms – nightmares, a startle response and hyper-arousal – that are typically indicators of childhood complex trauma (not more recent trauma that could be related to Depp). Indeed, as it turns out Heard grew up in a dysfunctional household, as well. Her father, addicted to alcohol and drugs, was abusive.
Dr. Curry was an excellent expert witness on direct and redirect examinations because she explained her process and her diagnoses in relatable terms, such that the jury could understand them well. However, she crumbled a bit on cross-examination after Heard's attorney caught her off-guard by asking about the dinner and drinks she'd had with Depp and his attorneys at his home. Dr. Curry tried to explain that this was merely an interview for them to decide whether to retain her.
But Heard's attorneys made it seem like she had had a romantic dinner with Depp, that left her star-struck, and biased. Also, Dr. Curry's "wind-swept" hair was very distracting. One was left to wonder whether she was trying to look California-cool or whether she was late to court and didn't have time to comb her hair, similar to the story she told about almost being late to her appointment with Heard, but for her husband picking up the muffins.
Article continues below advertisement
Dr. Dawn Hughes (Expert psychologist for team Heard) – Dr. Hughes was not as likeable as Dr. Curry, seeming more like a drill sergeant demanding that the jury take her word as gospel because of her extensive specialization in IPV (Intimate Partner Violence) and trauma.
However, it is this narrow focus that compels us to question her conclusions because she seems to paint all her patients and defendants with the same brush. She stated that Heard's report of her relationship with Depp was "consistent" with the "physical violence, psychological aggression, sexual violence, coercive control and surveillance behaviors" that are seen in IPV. She seems to have given the most weight to the stories Heard told her, and diagnosed her with post-traumatic stress disorder, based upon the 'alleged' IPV perpetrated by Depp. But, Dr. Hughes does not seem to have looked very hard at whether Heard was malingering or whether other sources of trauma – such as her abusive childhood home – may have caused any symptoms of PTSD that she found.
Article continues below advertisement
Indeed, Dr. Hughes' history of never having testified on behalf of a man as the victim of IPV, when the perpetrator was a woman, speaks to her bias, despite claiming that we should ignore stereotypes when drawing conclusions.
The trial is ongoing, and there will undoubtedly be more twists and turns, controversies and contradictions, debates and drama. Hopefully, when it is over, Depp will become the leader of the #HeToo movement, giving a voice to other men who are victims of abuse by their female partners.
Carole Lieberman, M.D., M.P.H., is a Board Certified Beverly Hills Forensic Psychiatrist/Expert Witness who has worked on hundreds of criminal (and civil) cases. She's a bestselling/award-winning author and her upcoming book, Murder By TV: A Descent Into Madness, is the story of the Jenny Jones Talk Show Murder for which she was the defense psychiatrist. Dr. Lieberman is an Emmy-honored News-Talk commentator. She's appeared on Oprah, Today, Good Morning America, CNN, FOX, HLN, ABC, CBS, NBC, Court TV, Law and Crime and many more. She was trained in Forensic Psychiatry at NYU-Bellevue. (www.expertwitnessforensicpsychiatrist.com)
Become a Front Page Detective
Sign up to receive breaking
Front Page Detectives
news and exclusive investigations.
More Stories