An Oklahoma Man Wanted To 'Release The Demons'. So He Killed His Neighbor, Cooked Her Heart And Tried To Feed It To Family.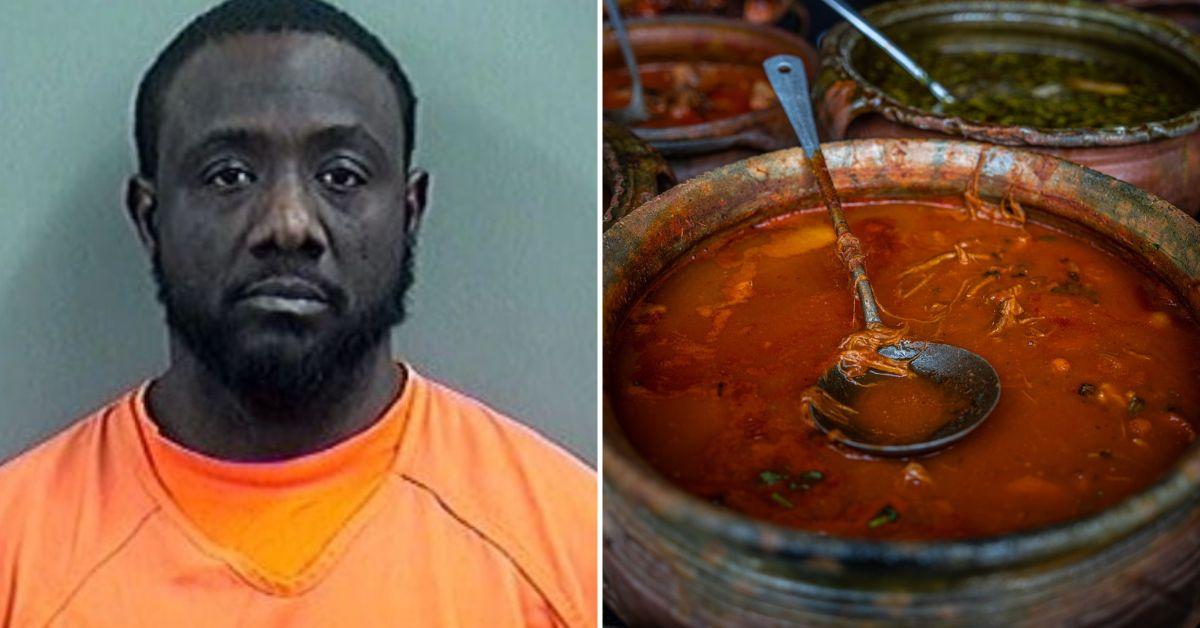 It's a case not far from "The Silence of the Lambs": a killer turning body parts of one of his victims into dinner.
A Grady County, Oklahoma man was recently sentenced to life without parole for three murders, including one in which investigators said he removed a victim's heart and cooked it with potatoes for neighbors to eat.
According to authorities, Lawrence Anderson, 44, stabbed neighbor Andrea Blankenship, 41, almost 40 times after breaking into her home Feb. 9, 2021. He then ripped out most of her heart, along with an eye and stomach.
Article continues below advertisement
Then Anderson went after his uncle and aunt, as well as a young granddaughter, the Oklahoma State Bureau of Investigation reported.
Anderson reportedly cooked the heart at their home and tried to make the adults eat it. He told authorities he wanted to "release the demons."
Leon Pye, 67 and Kaeos Yates, 4, were killed, The aunt, Delsie Pye, 66, survived but is now blind in one eye.
Anderson pleaded guilty to three counts of first-degree murder, along with maiming and assault and battery with a deadly weapon. His March 15 sentence bars him from seeking commutation again or telling his story in the mass media.
"I don't want him on 48 Hours... I don't want him writing a book," Grady County District Attorney Jason Hicks told KFOR-TV.
"You ain't no family of ours," Quindessa Flowers screamed at Anderson during the sentencing hearing. "I hope you rot from the inside out."
Anderson's case became an issue in the 2022 Oklahoma gubernatorial election.
Anderson already was in prison for drug crimes, but incumbent Republican Kevin Stitt commuted his sentence.
Article continues below advertisement
A grand jury concluded Anderson was not eligible for release, as the state parole board had turned him down one month earlier and there was supposed to be a three-year waiting period..
The violence occurred three weeks after Anderson was set free.
Stitt won releection with 55% of the vote, even though families of the victims sued him and the Oklahoma State Pardon and Parole Board. The Oklahoman reported those lawsuits are pending.
Become a Front Page Detective
Sign up to receive breaking
Front Page Detectives
news and exclusive investigations.
More Stories