Woman admits to cold case murder 33 years later, but avoids prison time. Here's why.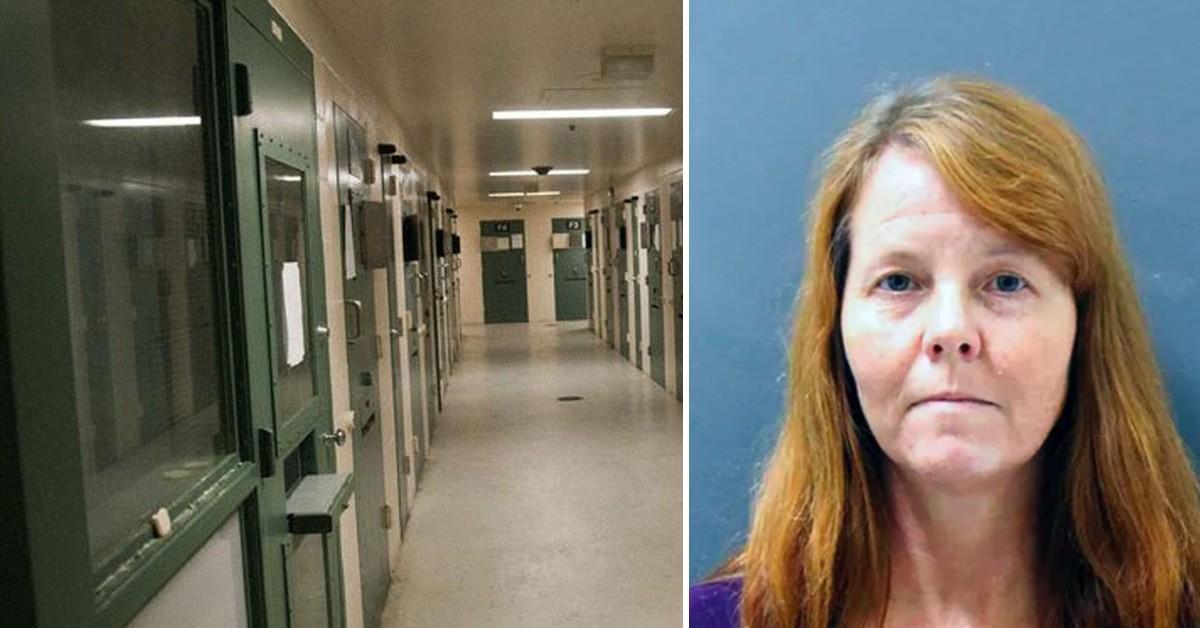 More than three decades after the grizzly murder of Pamela Pitts shook residents of Prescott, Arizona, the perpetrator was finally convicted and sentenced — though she won't serve one day in jail.
Shelly Harmon, Pitts' former roommate, recently pleaded guilty to the killing.
Article continues below advertisement
Though authorities suspected Harmon for over two decades while she was incarcerated in prison for an unrelated fatal shooting of her ex-boyfriend, Raymond F. Clerx, there had been no evidence directly tying her to Pitts' murder.
Pitts was declared missing on Sept. 16, 1988, a day after Harmon reportedly drove around town looking for her and telling people if she found her, she would kill her.
Authorities believed Harmon's motive was based on a financial dispute when Pitts decided to move out and because she told others about Harmon's pregnancy.
Article continues below advertisement
The cause of death was a challenge for authorities since Pitts' body was severely burnt when she was found. Her autopsy was inconclusive and impossible to ascertain whether it was a homicide. Pitts was only identified by her dental records.
Prosecutors hoped to introduce Harmon's murder conviction regarding Clerx's death to illustrate her pattern of killing those who dared attempt to desert her and her ability to dispose of bodies. According to ABC, Clerx intended to break up his relationship with Harmon and take custody of their dogs.
Article continues below advertisement
While he laid on a car roof watching planes fly overhead, Harmon shot him and dropped his body in a mineshaft. The court ruled the Clerx murder could not be introduced as evidence in the Pitts' case if the state proceeded to trial.
As Harmon approached the end of her sentence, authorities decided to monitor her phone calls in a final effort to uncover further incriminating evidence.
"I had a moment. I had a huge moment," said Harmon in a phone call with her dad, according to a media report. Prosecutors took her statement as an admission.
Article continues below advertisement
Dwane Cates, Harmon's attorney, disputed the statement as admission to Pitts' death. He argued the statement could have been referred to the Clerx murder.
After serving 20 years in prison for the Clerx murder, Harmon was released, got married and worked as a bookkeeper and as a manager for rental properties.
Without any strong evidence, prosecutors offered Harmon a plea deal for the charge of second-degree murder and an explanation of how she killed Pitts. She accepted the plea. The deal meant no more time behind bars.
Article continues below advertisement
Harmon claimed Pitts was late on rent and overdrawn a joint bank account they both operated. Harmon told investigators, she flew in a rage and repeatedly hit Pitts on the ground until she was dead.
Harmon was sentenced to 20 years in prison for Pitts' murder, but got credit for the time she was incarcerated waiting for the trial and the time spent in prison for the Clerx murder.
Pitts' family found her story unbelievable. However, they were elated the decades' old cold case was now solved and they had closure. They described Pitts, who was 19 years old at the time, as a lover of animals, a person who loved taking care of the elderly and a woman with a kind and bubbly personality.
Become a Front Page Detective
Sign up to receive breaking
Front Page Detectives
news and exclusive investigations.
More Stories