Arkansas mom allegedly faked adopted son's terminal illness for years, now faces criminal charges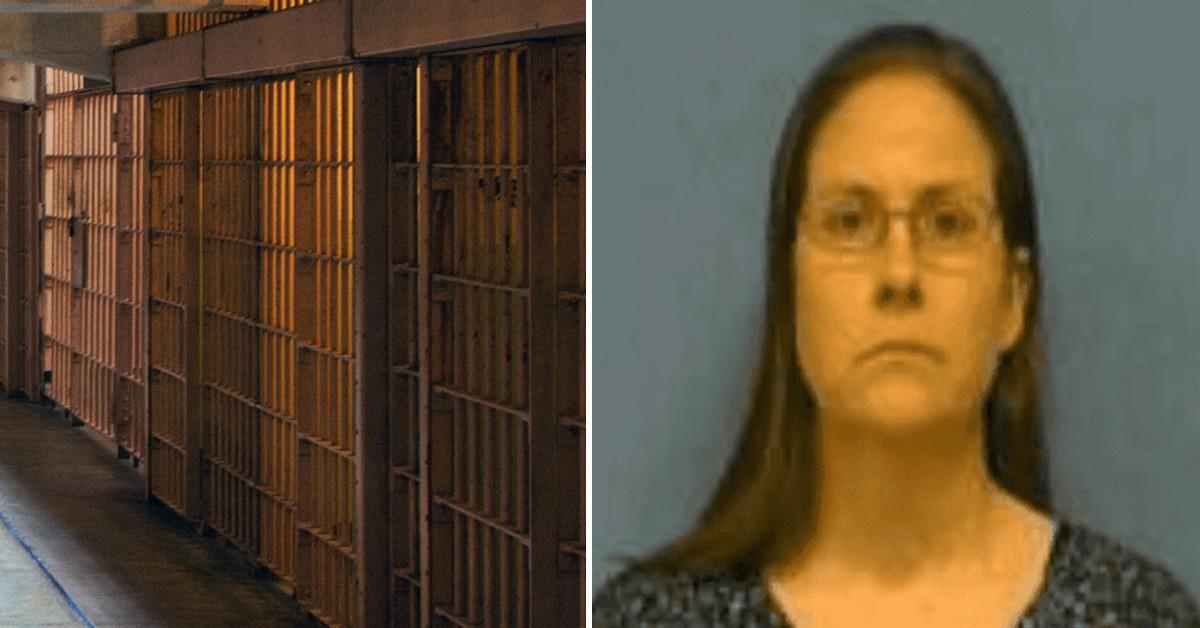 An Arkansas woman publicized her adopted son's mysterious and allegedly fatal illness for years online, but now police say she was faking the child's condition.
Article continues below advertisement
Kristy Schneider, of Alexander, Arkansas, faces a first-degree endangering the welfare of a minor charge, according to documents filed in Saline County Circuit Court on July 26. She turned herself in the next day.
The unnecessary medicine and procedures performed on 10-year-old Louie Schneider reportedly created a substantial risk of death or serious physical injury, according to Saline County Circuit Court documents obtained by ArkansasOnline.com.
Schneider's struggles with these "illnesses" were featured in news coverage. The family received gifts, meals, money, medical transportation and all kinds of community efforts to support the boy.
Article continues below advertisement
Arkansas Attorney General Leslie Rutledge filed a lawsuit against Schnieder's two parents accused of falsifying their child's illness for profit on July 28.
"Schneiders receiving over $31,000 in charitable contributions and assistance from Arkansas consumers, organizations, and law enforcement agencies," Rutledge said in a statement.
"The Schneiders falsified their child's health condition to medical providers and lied to the general public in order to provoke an outpouring of well wishes, which often resulted in donations. The complaint alleges the Schneiders' actions violated the Arkansas Deceptive Trade Practices Act.
Article continues below advertisement
Schneider started posting updates to CaringBridge.org in February 2019 about the health of her ill son, claiming he had a rare chromosomal disorder and was dependent on feeding tubes. She also claimed he took about 15 medications to keep him alive.
"His first seizure was actually July 1, 2017, at the breakfast table," Schneider told KATV 7 News.
"It's something that changed the trajectory of his health and our family forever."
Article continues below advertisement
She wrote to her followers that the child saw many specialists, including neurosurgeons, neurologists, geneticists, complex care physicians, and more.
"After seeing multiple specialists, trying everything possible, and consulting with doctors in multiple other states/facilities, it was determined that the recommended course of action was to come home on hospice care," Schneider wrote.
Local police came and visited the boy's bedside on multiple occasions.
Article continues below advertisement
Their story had a strong following in the public eye, and local news reports and others. When the child returned to Arkansas Children's Hospital for end-of-life care, he was accompanied by hundreds of law enforcement officers and first responders to fulfill his final wish to see as many first responders as possible before his death.
This event was widely publicized and involved resources paid for by taxpayers in the form of hundreds of law enforcement officers from central Arkansas, Rutledge's office wrote.
"Today several local police, fire, and medical units escorted Louie to Children's Hospital," the Little Rock Police Department tweeted, accompanied by a photo gallery.
"Louie has been battling a terminal illness. His strength and courage is an example to us all. Please keep Louie and his family in your thoughts and prayers. It was our honor."
Article continues below advertisement
After arriving at Arkansas Children's Hospital for end-of-life care, Louie made "an unexpected recovery."
Doctors removed the feeding tube and gave the child nutrition, including liquids and popsicles, for a week and a half, reporting the boy appeared to look better than he had in months.
Despite the positive development, the Schneiders forced doctors to put the child back on a feeding tube. The Mayo Clinic reportedly later refused to grant Kristy's request to return the child to hospice care.
"There, and at Arkansas Children's, Kristy continued to exaggerate the child's symptoms. Soon thereafter, doctors reported the child was a victim of Munchausen by Proxy," Rutledge's office wrote.
Kristy and Erik Schneider lost custody of Louie in March 2020.
Become a Front Page Detective
Sign up to receive breaking
Front Page Detectives
news and exclusive investigations.
More Stories