Meteor or Spaceship? Testing on Molten Metallic Droplets on UFO That Plunged to Earth Set to Reveal Answer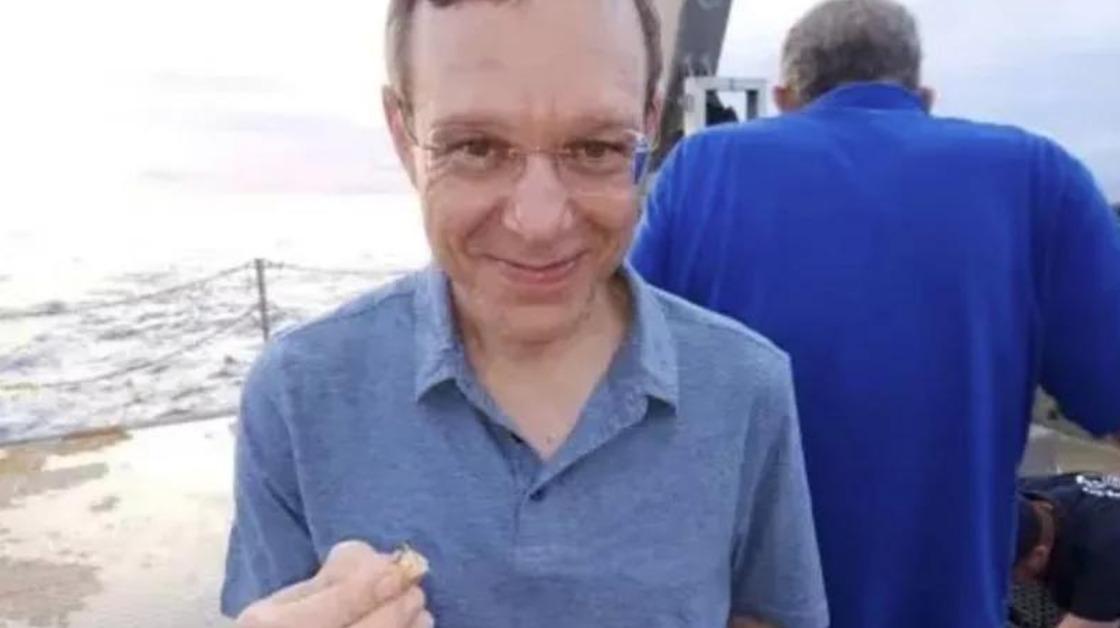 A top space scientist has hinted that the world is on the verge of knowing whether or not extraterrestrial life exists.
Astrophysicist Avi Loeb expects to have the results of tests on fragments of a meteor that plunged to Earth in 2014, which, he suspects, may actually have been an extraterrestrial spaceship, ready in a month, according to Knewz.com.
Article continues below advertisement
The meteor, named IM1, was first detected by American spy satellites when it entered Earth's atmosphere on January 8, 2014.
Despite it it hurtling through Earth's atmosphere at a speed of 100,215mph it withstood four times the pressure that would typically destroy an ordinary iron-metal meteor,
Using seismograph readings, Loeb was able to narrow down the estimated point at which it hit the water and spent two weeks trawling a 6.2 square mile stretch of the seabed in a $1.5 million operation.
As reported by Knewz.com previously, Loeb and his team used a magnetic sled to recover 750 marble-sized molten droplets from the seabed off Manus Island, located 260 miles from Papua New Guinea, where the object exploded into a fireball above the Pacific Ocean.
The recovered metallic droplets measuring up to 0.7mm in diameter are currently being analyzed in Germany, Papua New Guinea, and at two top universities in the United States to determine if they hail from technology unknown to mankind and if they traveled from outside the Solar System.
Knewz.com reported the depth of the impact zone and the unique properties of molten iron that formed during the object's journey through Earth's atmosphere played to their advantage in locating and recovering the fragments.
The analysis of the IM1 spheres conducted at Berkeley has confirmed the Harvard team's theories.
Article continues below advertisement
These spheres contain only negligible amounts of nickel and other trace elements, unlike standard iron-nickel meteorites.
Early indications suggest that the globules are anomalous and stronger than any space rock known to man.
Never miss a story — sign up for the Front Page Detectives newsletter. Be on the scene the moment news breaks.
Article continues below advertisement
This could potentially be the first scientific evidence of an interstellar spacecraft manufactured by extraterrestrials.
Loeb, the director of the Institute for Theory and Computation within the Harvard-Smithsonian Center for Astrophysics, described it as man's "first contact" with aliens.
This revelation follows defense department whistleblower David Grulsch telling Congress that 40 eyewitnesses had informed him the American government was in possession of the wreckage of crashed alien spacecraft.
Grulsch claimed that the US government had been secretly trying to reverse engineer the technology to gain an advantage in the global arms race.
He also mentioned that "biologics" from "non-human" extraterrestrials had been retrieved. Loeb expects that it will take US Congress a year to investigate Grulsch's claims.
Loeb suggests that the news of his expedition may have encouraged Grulsch to come forward with his revelations.
Become a Front Page Detective
Sign up to receive breaking
Front Page Detectives
news and exclusive investigations.
More Stories