From Star To Pariahs: These Sports Stars Were Convicted Of Murder-Related Charges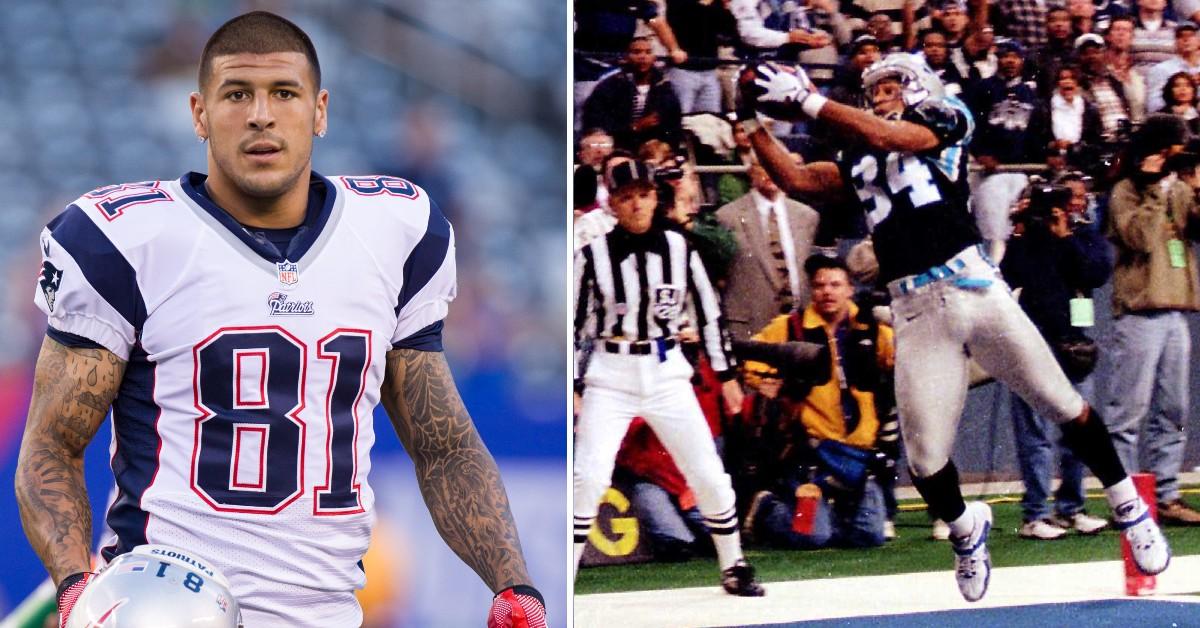 Athletes become role models for many. They are people to look up to for their athletic abilities and their dedication to their sport.
They are praised for their efforts, their connections to the hometown and their work in the community.
Article continues below advertisement
Many athletes are known for their work on the field and their almost herculean efforts. But a few are known for what they did off the field — in the worst way. There are a few efforts convicted of murder and they went from heroes to pariahs. Here are the stories of four athletes convicted in connection to murders.
An important distinction is they were all convicted in connection to murders, so don't expect to see details of the O.J. Simpson case on the list.
AARON HERNANDEZ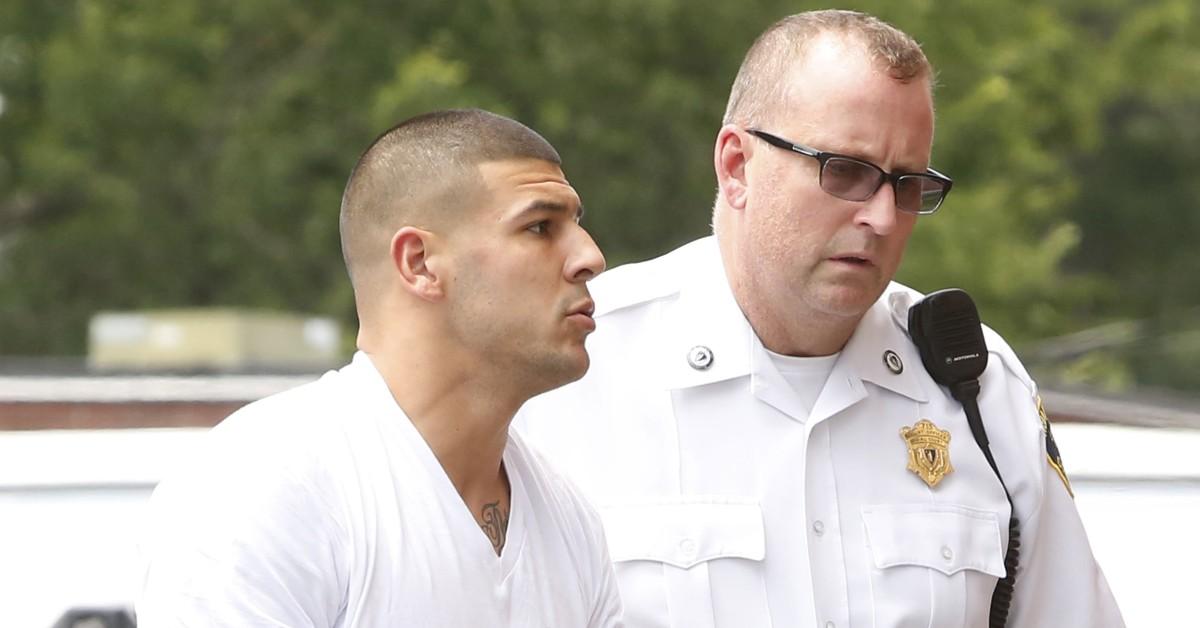 Aaron Hernandez was a star tight end for the New England Patriots and the University of Florida Gators in college.
However, after the 2012 season, he was arrested for the murder of Odin Lloyd in June 2013. Lloyd was found shot six times in a Massachusetts industrial park, according to CBS Sports. Prosecutors suggested Lloyd was killed because he knew about the NFL's star role in a 2012 drive-by shooting. It was also suggested Hernandez killed Lloyd because the victim knew of his bisexuality.
A jury found Hernandez guilty of murder and he was sentenced to life in prison.
Hernandez was tied to other murder cases but was acquitted of the double murder in the drive-by shooting.
Four years after the murder of Lloyd, Hernandez was found dead in his jail cell. The fact his death came days after his acquittal has led to questions about whether it was suicide or the result of foul play.
Article continues below advertisement
ERIC NAPOSKI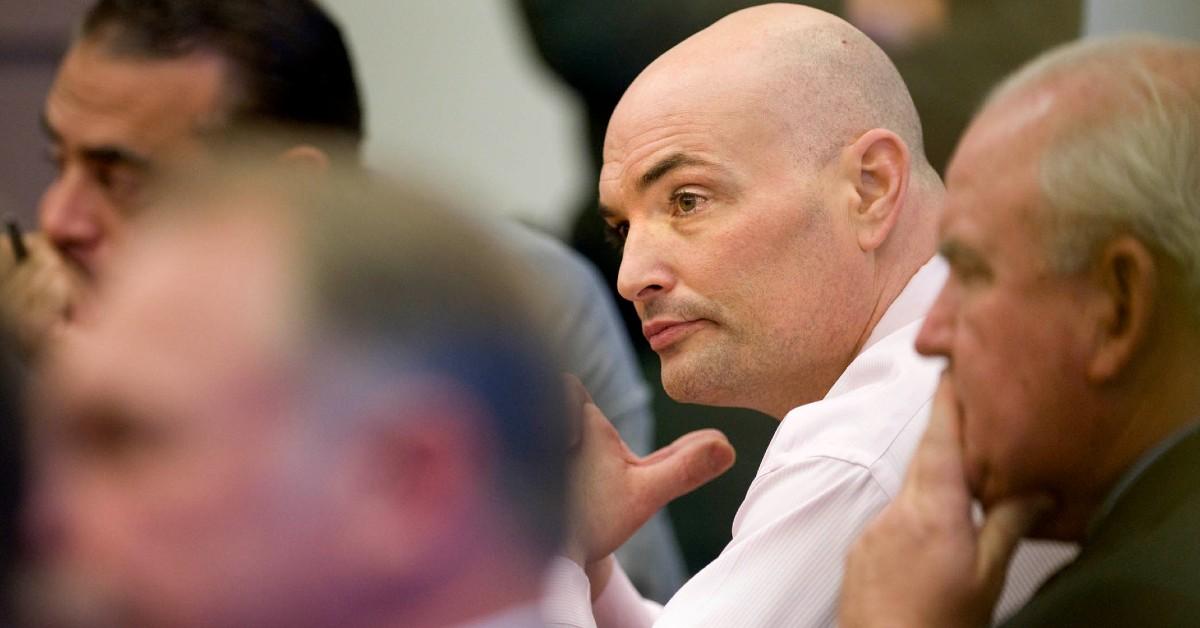 Like Hernandez, Eric Naposki played in the NFL for the New England Patriots.
In 2012, Naposki was sentenced to life in prison for murdering his lover's wealthy boyfriend in California, according to Fox Sports.
In 1994, William Francis McLaughlin was found shot to death in his home. The linebacker's lover, Nanette Nan Packard, urged him to kill so she could collect a $1 million life insurance policy.
Naposki shot the victim six times and then later went to work as a bouncer at a local club.
The case went cold, and in 2009 a new witness came forward and allowed prosecutors to charge Naposki with murder.
MARK ROGOWSKI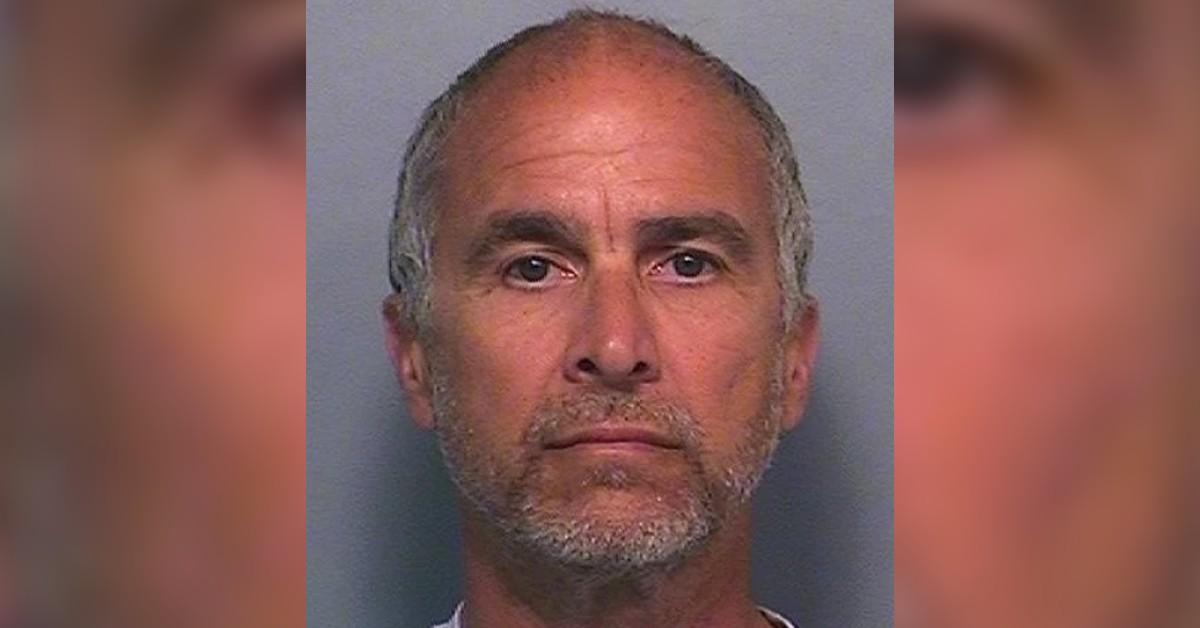 Mark Rogowski was a professional skateboarder who rose to fame in the 1980s.
However, in 1991, he killed his 22-year-old girlfriend Jessica Bergsten in California, according to 10 News. She was struck over the head with a metal steering wheel lock, then raped and suffocated.
The victim was found in a shallow grave and Rogowski later confessed to the murder.
He was sentenced to 31 years to life behind bars for his crime.
RAE CARRUTH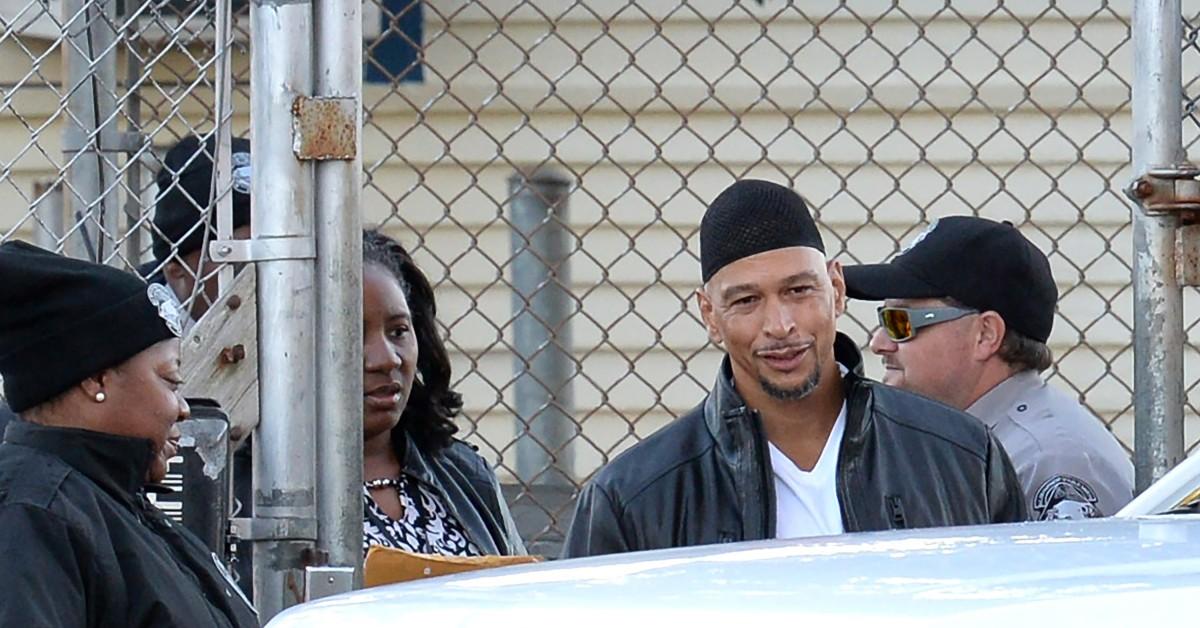 Rae Carruth was a star wide receiver in the NFL for the Carolina Panthers.
However, in 1999 he orchestrated the killing of his pregnant girlfriend, Cherica Adams. She was shot several times by a man hired by Carruth. The child survived the shooting. The shooter said Carruth didn't want to pay child support, so he turned to murder.
Carruth fled after the shooting but was arrested a month later, hiding in the trunk of a car. He was later convicted of conspiracy to commit murder.
The wideout was sentenced to prison but released after serving 19 years, according to USA Today. That allowed him to walk out of prison in 2018.
Become a Front Page Detective
Sign up to receive breaking
Front Page Detectives
news and exclusive investigations.
More Stories