Part 1: How a Black serial killer turned the Atlanta streets into a Bloodbath with dozens of dead children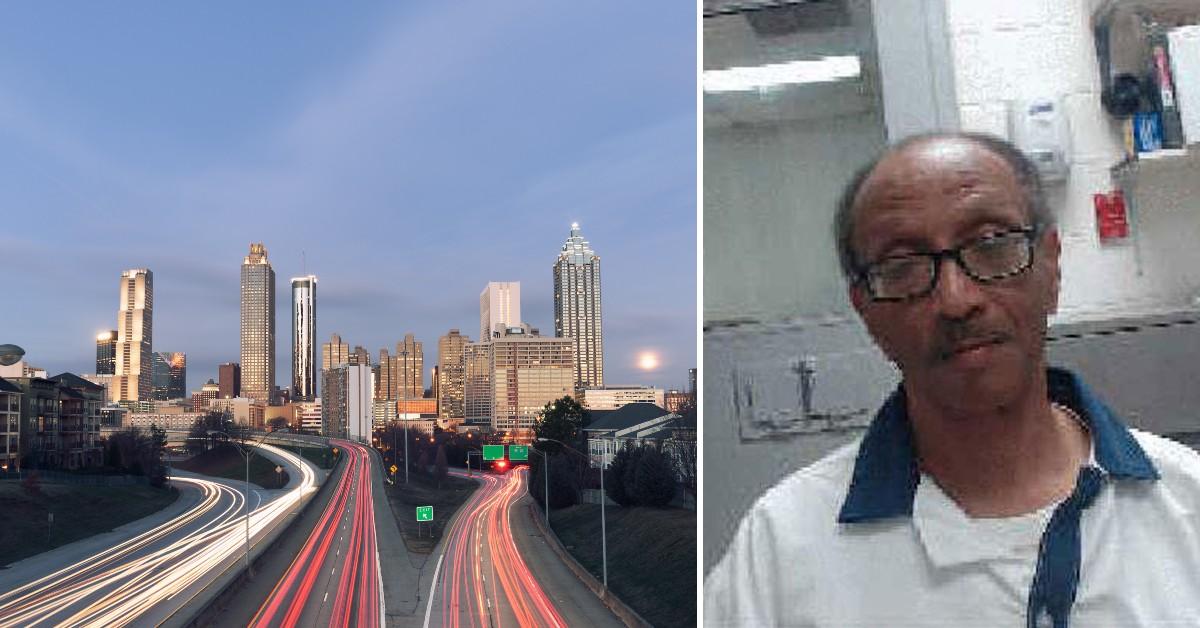 Patrick Rogers, 16, had always been musically gifted. He just needed to break into the business. Then again, he wouldn't mind being the next Bruce Lee, either.
Patrick grew up in Atlanta, but he never made his first record. He disappeared on Nov. 10, 1980, and just before Christmas, they found him face down in the icy waters of the Chattahoochee River.
Article continues below advertisement
He was murdered by a serial killer who posed as a music producer and photographer. The monster was suspected of murdering 22 people, mostly children and teenagers.
Five more victims would be found in the Chattahoochee River, according to the Atlanta Journal-Constitution.
The press dubbed Wayne Williams, "The Atlanta Child Killer," but several experts believed multiple killers terrorized the city from 1979 to 1981.
Williams knew just about every kid and teenager in his neighborhood. He was caught virtually red-handed in one of the murders and witnesses saw him with other victims.
Article continues below advertisement
Still, because of racial tensions and a police force that seemed to drag their heels in solving the child murders, many believed then – and still believe today – Williams could be innocent.
After all, the 23-year-old was helpful and polite, and came from a respectable family.
Why would such a man, who had a normal childhood and outgoing personality, turn to murdering children?
Article continues below advertisement
A CONTROVERSIAL INVESTIGATION
Solving the crimes and finding the man who murdered 29 of Atlanta's kids got complicated fast. Some observers called it a classic case of police inexperience and, others accused officers and detectives of racial bias.
Others point to the fact that the mayor pleaded for FBI help but didn't get it till nearly a dozen corpses fill the city's morgues.
The police maintain they always cared but were stymied by the nature of the crimes, especially early on, and the lack of direct evidence.
In 1980, three mothers banded together, accusing police and the mayor of writing off some of the missing kids as runaways. Why didn't detectives connect the cases after a half-dozen children from the same neighborhoods – some of whom knew each other – turned up dead?
Article continues below advertisement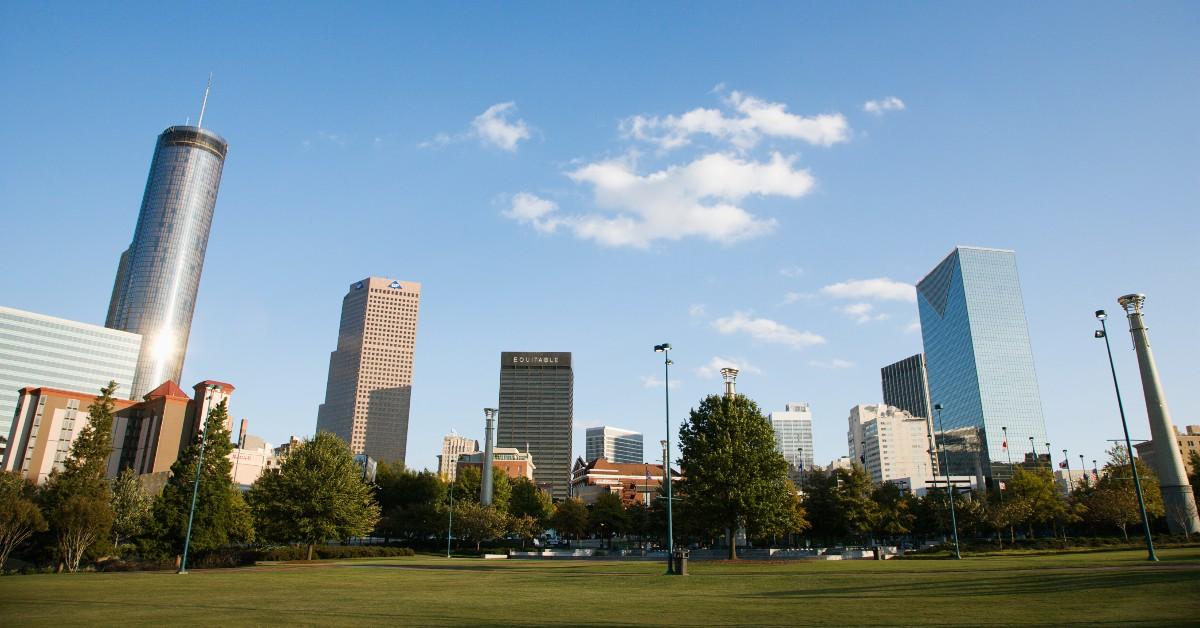 Williams denies to this day he ever laid a hand on a child, but in 2007 his denials were answered with DNA.
Forensic evidence, according to National Public Radio was reviewed and confirmed Williams was a serial killer.
Article continues below advertisement
In October 2021, a Utah lab agreed to take another look at the old evidence, using specialized technology to analyze deteriorated DNA samples.
ATLANTA, GEORGIA — 1981
A Southwest High School custodian named Harold Wood happened to run out of gas one day in early May and stopped to get out of his car. Wood observed a black male nearby, loitering and staring in the woods.
Article continues below advertisement
FBI agents discovered the body of William "Billy Star" Barrett, 17, next to a curb on the margins of thick forest on May 12, 1981, close to where Wood had seen the man. Barrett's body hadn't been there long. The boy's features were still recognizable.
Wood told FBI agents the man drove away in a blue and white Cadillac.
Barrett was the next-to-last victim.
By then, the city of Atlanta was boiling over. Bodies of teens and children, along with some adults, had been dumped in all parts of the city from 1979 to 1981.
Article continues below advertisement
Three of the victims' mothers had begun a campaign, claiming police were doing little to solve the crimes. Their story is told in Season two of the Netflix drama "Mindhunter."
As another hot, humid summer began, the last victim was found. His name was Nathaniel Carter, and unlike most of the other victims, he was a grown man of 27 years. Carter was last seen four days prior, holding hands with a man outside the Rialto Theatre in downtown Atlanta.
That man was Williams.
Article continues below advertisement
Despite the evidence against Williams, rumors that white supremacists were the real child killers kept cropping up.
It would turn out there was a grain of truth in these rumors.
THE MUSIC PROMOTER
Wayne Bertram Williams grew up in a typical middle-class family. His parents were teachers who raised him, naturally, to value education.
He was born in 1958 to Homer and Faye and raised in a suburb of Atlanta.
Article continues below advertisement
Various accounts describe Williams, an only child, as indulged and spoiled.
In high school, he was interested in journalism and music. After graduation, he began his own radio station. Williams got to know announcers and DJs in Atlanta. The experience gave him the connections to begin a career as a pop music producer, of which his parents disapproved.
Article continues below advertisement
In the meantime, Williams – a skilled photographer – made a little money taking photos. He began college at Georgia State University, majoring in psychology, according to ATI, but dropped out after a year.
He next began a business with a loan secured by his parents.
Williams failed at college and soon would face an even bigger failure. His business venture went belly-up, and his parents lost their investment. They were forced to file bankruptcy shortly thereafter.
Article continues below advertisement
Williams spent his free time cruising the Atlanta streets, often reaching out to teens looking to get into the music business. For a fee, Williams offered them studio time in his rented music studio.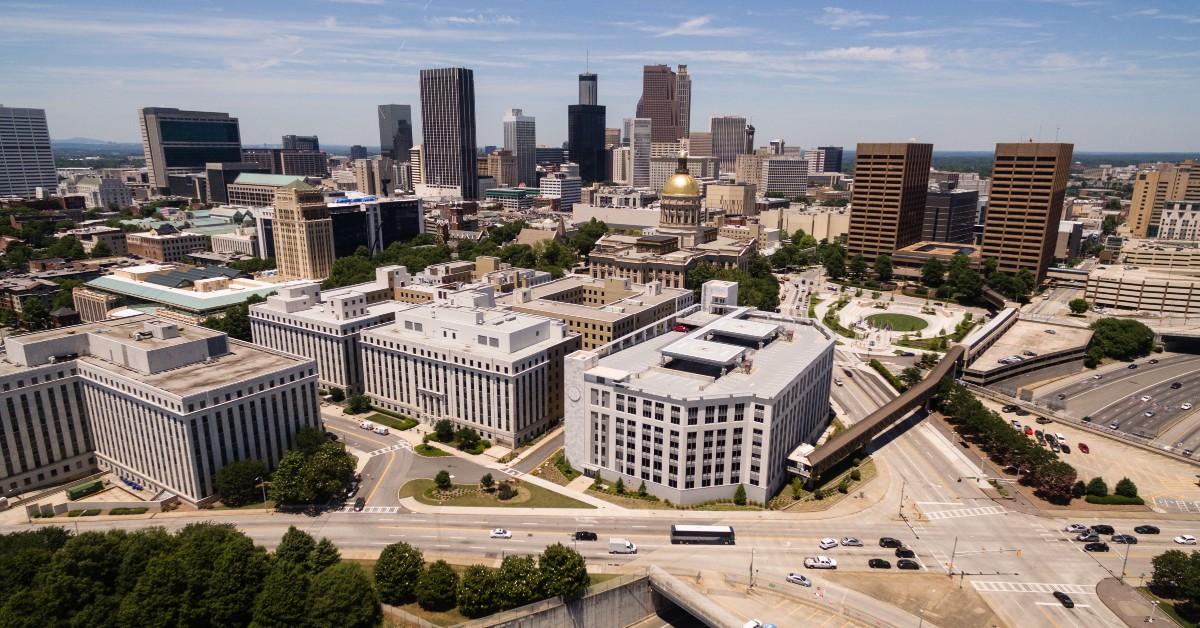 Article continues below advertisement
In 1976, Williams was arrested on two separate occasions for unauthorized use of police equipment, including having in his possession blue flasher lights and a radio scanner.
When the police pulled his car over on May 22, 1981, after they heard a loud splash in the Chattahoochee River, Williams told them he was on his way to meet a musician client.
Authorities later determined his story was made-up. He was taken into custody on June 21, 1981, according to court records.
Article continues below advertisement
ATLANTA'S NEW BLACK MAYOR
In 1974, Maynard Jackson was elected Atlanta's first black mayor. He quickly found himself mired in negotiations with the dominant power structure, mostly White and corporate.
Jackson was up to the task, and citizens re-elected him in 1978.
His second term would prove much more difficult.
Article continues below advertisement
The mayor was putting out fires on several fronts, and the worst was a terrible spate of child murders that crept over the city like a black cloud.
Boys went missing and their grieving mothers would not remain silent. The serial killings may have been the nail in the coffin for the Jackson administration, according to The Crime Library.
Article continues below advertisement
In the late 1970s, the Atlanta murder rate didn't just climb – it skyrocketed. The crime wave spiked in the summer of 1979. A white doctor was murdered by two Black robbers, then a few months later, a Black gunman murdered a white legal secretary.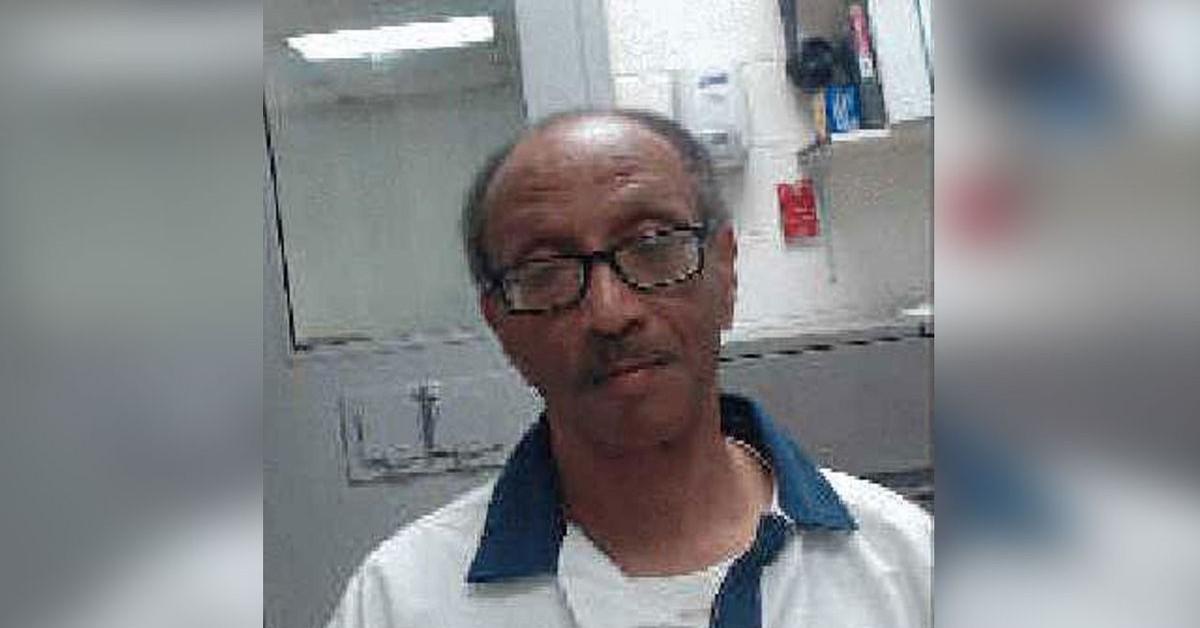 Article continues below advertisement
Unbeknownst to Jackson and police, another killer – far stealthier and more deadly – was luring child victims off the streets. They were young and Black, usually boys, but the media took little interest at first. As the bodies piled up, the poor Black community became increasingly frustrated, then outraged.
By the time Williams was arrested, many in the community refused to believe he was the killer. By then, their trust in Jackson and the Public Safety Commissioner, Dr. Lee Brown, was at an all-time low.
Before his second (and last) term expired, Jackson helped bury 29 boys and young men murdered in his city, according to Georgia Public Broadcasting News.
In hindsight, the murders weren't easy to solve. The killer hid in plain sight, and law enforcement didn't have the benefit of DNA. For the first year, they got no help from the FBI.
Article continues below advertisement
THE BEGINNING: SMITH, EVANS, AND HARVEY
Edward Hope Smith, 14, and Alfred Evans, 13, were close friends, despite living across the city from one another. They had plenty in common. Both were athletic, although Smith favored football and Evans basketball. Both lived in housing projects, and both had tremendous promise as athletes.
On June 21, Smith spent the evening at a neighborhood skating rink with his girlfriend, and this would be the last place he was seen alive. A few nights later, Evans was supposed to meet friends at the movie theatre, but he never showed up.
Article continues below advertisement
Their bodies were found together, despite the fact that they disappeared separately.
Smith, who was training for his high school football team that fall, had been shot with a .22-caliber pistol, but his friend had not.
The autopsy of Evans couldn't pinpoint how he was killed.
But one fact was obvious: both boys had been murdered. It seemed, too, that there was little doubt they died at the hands of the same killer.
Article continues below advertisement
The cops looked for leads but stopped pursuing the killer when they heard rumors the boys had attended a pot party, according to The Crime Library. This pattern – superficial investigation by authorities – would repeat itself several times as the next bodies appeared.
The next victim was also male, and also 14. His name was Milton Harvey, and unlike Smith and Evans he wasn't an athlete, and he didn't live in the projects.
Article continues below advertisement
Harvey had been helping his mom out, delivering a credit card payment, when someone snatched him and his bicycle. In mid-November, more than two months after his disappearance, a skeleton was discovered outside of town.
The mystery deepened when his bicycle was found miles away. Due to the state of decomposition, authorities couldn't determine how he'd been killed – but it was obvious Harvey, a kid just trying to help his mom, was the victim of foul play.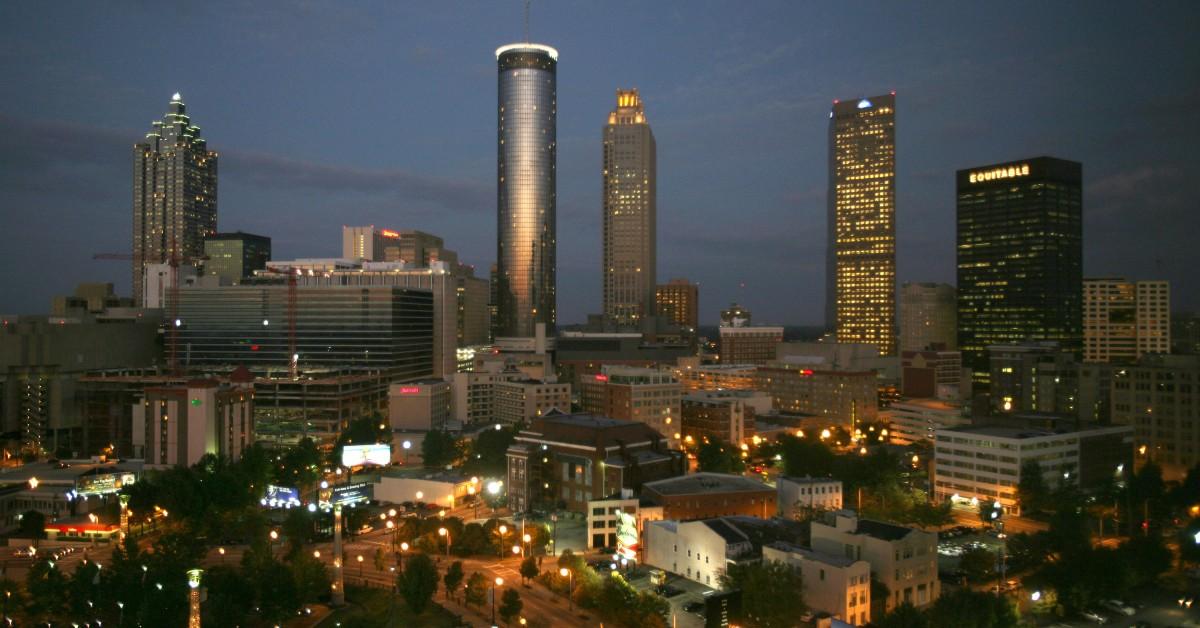 Article continues below advertisement
WINTER 1979: THE FIRST CHILD
Police made few gains tracking down Harvey's killer, even though they could rule out his involvement in drugs or crime. When 9-year-old Yusef Bell disappeared, even the cops began to take notice.
Yusef lived with his mother, Camille. He took a trip to the store in early November to buy tobacco for a neighbor and vanished. His mother got loud, and by the time they found the boy – barefoot and strangled to death – the community was demanding action.
Yusef was described as bright and lively. His body had been stuffed into a concrete hole in the floor of an abandoned Elementary school. He was found by the school custodian.
Article continues below advertisement
The mothers of the four murdered boys compared notes.
Mayor Jackson promised action.
Yet, authorities didn't connect the crimes and did not call in the FBI or the Georgia Bureau of Investigation for assistance.
Article continues below advertisement
For reasons still unclear, the period between early November and early March was quiet. The killer had decided to rest.
He was just warming up.
THE LOST BOYS OF SUMMER, 1980
The list of victims, most attributed to Williams, is depressingly long. All murder victims died before their time but in the case of children, whose lives hold such promise, their violent deaths are never forgotten.
In the late 1970s and early 1980s, children who disappeared were assumed to be runaways, and the cops typically did little to investigate. That held true from Oakland to Omaha to Atlanta. It wasn't until the first missing kids began to appear on milk cartons, beginning with Johnny Gosch and Eugene Martine (who disappeared in Omaha, Nebraska) that police would begin to understand the reality of child sexual predators.
Article continues below advertisement
In midsummer 1980, a group of three mothers – all of whom had lost children to the killer or killers – formed STOP, a group dedicated to solving the murders. They managed, with the help of a local pastor, to get the attention of Jackson as well as white power brokers in Atlanta.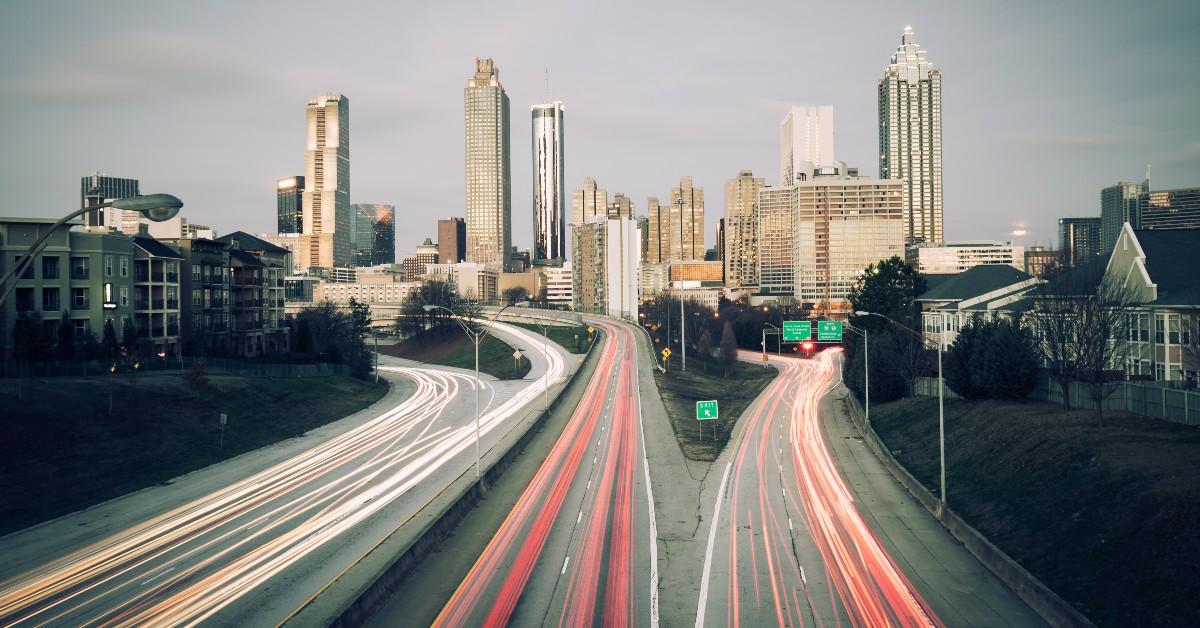 Article continues below advertisement
Angel Lenair, 12 (March 4, 1980)
Lenair was the first female victim. She was found tied to a tree with electrical cord, with a pair of panties (not hers) stuffed in her mouth. She suffocated to death. Sexual assault hasn't been ruled out.
Jeffrey Mathis, 10 (March 11, 1980)
There were witnesses to Mathis' disappearance. He, too, was doing an errand in his neighborhood but never came home. Two friends separately reported seeing Jeffrey get into a blue car with a White man, and one witness said the same man had pulled a gun on him. Other young witnesses said the same man, possibly driving a blue Nova, tried to get them to leave their school grounds.
Article continues below advertisement
Eric Middlebrooks, 14 (May 18, 1980)
Middlebrooks left home to repair his bike. He was found the next morning, his bicycle lying nearby, beaten to death. The police closed the case quickly, believing Middlebrooks was killed by someone connected to a robbery he'd witnessed. Fibers found on Middlebrooks would become crucial evidence, according to National Public Radio.
Christopher Richardson, 12 (June 9, 1980)
Richardson lived with his mom and grandparents in a safe neighborhood outside the city limits. He walked to a nearby rec center for a day of swimming one afternoon and disappeared.
Article continues below advertisement
LaTonya Williams, 7 (June 22, 1980)
Williams was abducted from her bedroom in the middle of the night. A neighbor saw the crime unfold, stating a black man had entered through the girl's window, snatched her from the same room where her siblings slept, and walked out the back door (past the parent's' bedroom). Her description matched evidence at the scene the next day, such as the back door being left open.
In the middle of October, the abduction of Williams turned into a homicide. Her body was found not far from her home, but she was so decomposed it was impossible to tell how she was killed or if she'd been sexually assaulted.
Aaron Wyche, 10 (June 23, 1980)
Wyche, who had a fear of heights, was found dead underneath a railroad bridge in DeKalb County. The autopsy concluded he fell, but the guardrail was as tall as he was. His family knew the death was suspicious. They thought he could have been running from someone or been thrown off the bridge.
Article continues below advertisement
Anthony Carter, 9 (July 6, 1980)
Carter was up late, playing after midnight in his neighborhood with his cousin. During a game of hide-and-seek, he disappeared for good. Anthony's body was discovered about a mile from his home the next day. He had been stabbed to death.
Despite the fact that 11 children were murdered, Atlanta police had not connected the cases. But STOP recruited nearly all the victims' parents, in addition to community members from the neighborhoods where the children had been abducted.
They marched on to the mayor's office and demanded action, and they finally got it.
In July, just after Carter's death, Jackson ordered the Police Chief to convene a task force to investigate the string of murders.
Check back on Feb. 26 as Part 2 reveals how the Task Force solved the murders, and why some Atlantans still believe Williams, now 63-years-old, is innocent.
Become a Front Page Detective
Sign up to receive breaking
Front Page Detectives
news and exclusive investigations.
More Stories