SERIAL KILLER OR WRONGLY ACCUSED? 90 SCIENTISTS CLAIM EVIDENCE PROVES AUSTRALIAN MOTHER DID NOT MURDER HER 4 CHILDREN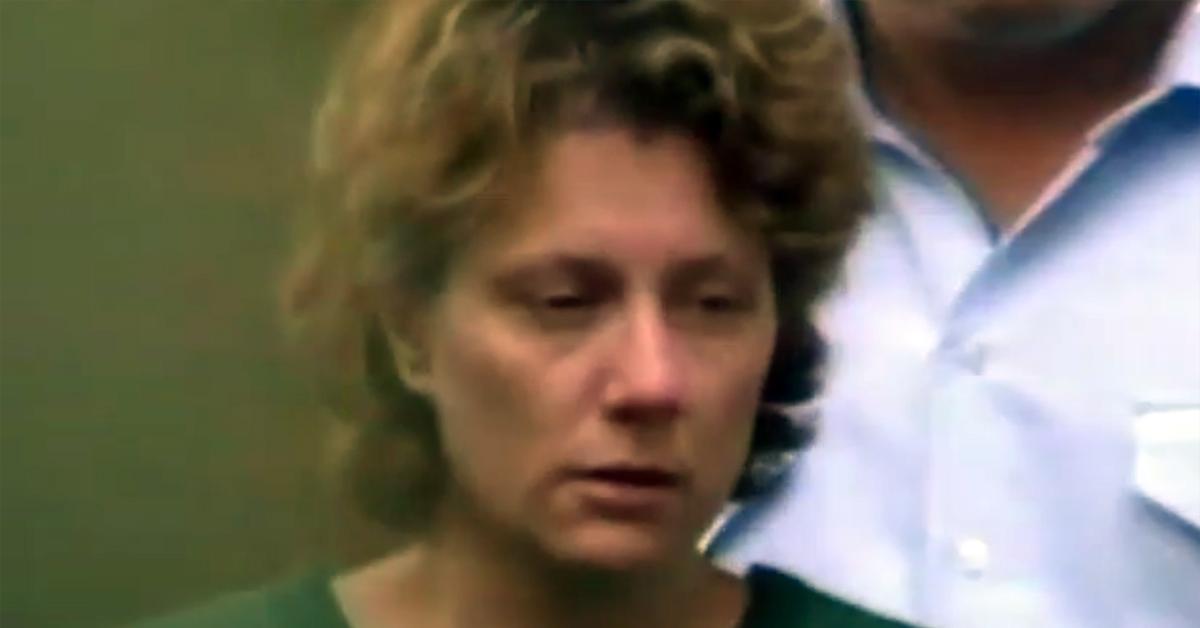 Citing compelling genetic evidence, 90 eminent scientists are petitioning for the release of an Australian woman convicted almost twenty years ago of murdering her four children.
Article continues below advertisement
"It is deeply concerning that medical and scientific evidence has been ignored in preference of circumstantial evidence," epidemiologist Fiona Stanley points out in the article from the Australian Academy of Science. "We now have an alternative explanation for the death of the Folbigg children."
In 2003, Kathleen Folbigg was sentenced in New South Wales to 40 years in prison — later reduced on appeal to 30 years — for smothering to death her sons and daughters, who all passed away before the age of 2.
Folbigg, now 53, has always insisted she didn't harm her children and they were actually victims of Sudden Infant Death Syndrome, or SIDS.
Article continues below advertisement
Folbigg's first child, Caleb, was 19 days old when he died in February 1989. At the time, medical experts determined he passed from SIDS.
Her second son, Patrick, was blind and suffered from epilepsy. He was 8 months when he was found dead in February 1991. The death certificate listed choking as the baby's cause of death.
On Aug. 30, 1993, Folbigg's 10-month-old daughter, Sarah, died from what was classified as SIDS.
The March 1999 death of the mother's fourth child, Laura, 18 months, was listed as undetermined.
Article continues below advertisement
The family's private tragedies became public after Craig Folbigg found his wife's diary and read an entry she wrote following their daughter Sarah's 1993 death. The passage stated the baby girl died "with a bit of help."
He went to police, and Folbigg later tried to explained to investigators that she only meant God had taken the infant to heaven, according to the New York Times.
Folbigg went on trial, and prosecutors argued how impossible it would be for four children from one family to all die so young and over the course of just 10 years.
"There has never, ever been in the history of medicine any case like this," one prosecutor said. "It is not a reasonable doubt, it is preposterous."
Article continues below advertisement
In May 2003, a jury at the Supreme Court of New South Wales agreed and found Folbigg guilty on one count of manslaughter for her first son's death and three counts of murder in the cases of her other three children.
Concerns raised through the years about Folbigg's guilt convinced the New South Wales attorney general to launch a formal inquiry into the convictions in 2018, and a judge reviewed new scientific evidence presented in a 500-page report.
He ruled in July 2019 there was still no reasonable doubt about Folbigg's guilt and he considered what the mother wrote in her diary as compelling.
Now, the elite group of scientists, including two Nobel Laureates, point out in the new pardon petition that medical evidence indicating Folbigg smothered her four children has always been lacking and actually proves her innocence.
Carola Vinuesa, a professor and an immunologist from the Australian National University in Canberra got permission from Folbigg in 2018 to sequence her genome. The expert discovered Folbigg had a rare gene mutation that can lead to cardiac arrest and sudden death in infancy and childhood.
Bolstering the argument, geneticists who tested blood and tissue samples from Folbigg's deceased children found her two daughters, Sarah and Laura, had the same mutation.
Additionally, "in all four Folbigg children, there is credible medical and pathological evidence, including new peer-reviewed genetic findings, by an international team of 27 scientists published in a top international cardiology journal last year, that points towards natural causes of death," Vinuesa said.
In the petition, the scientists insist the justice system has failed and write that the case "establishes a dangerous precedent as it means that cogent medical and scientific evidence can simply be ignored in preference to subjective interpretations of circumstantial evidence."
"We would feel exhilarated for Kathleen if she is pardoned," Vinuesa said. "It would send a very strong message that science needs to be taken seriously by the legal system."
Become a Front Page Detective
Sign up to receive breaking
Front Page Detectives
news and exclusive investigations.
More Stories