Babysitter, parents in Indiana under arrest after missing 11-month-old infant found dead in wooded area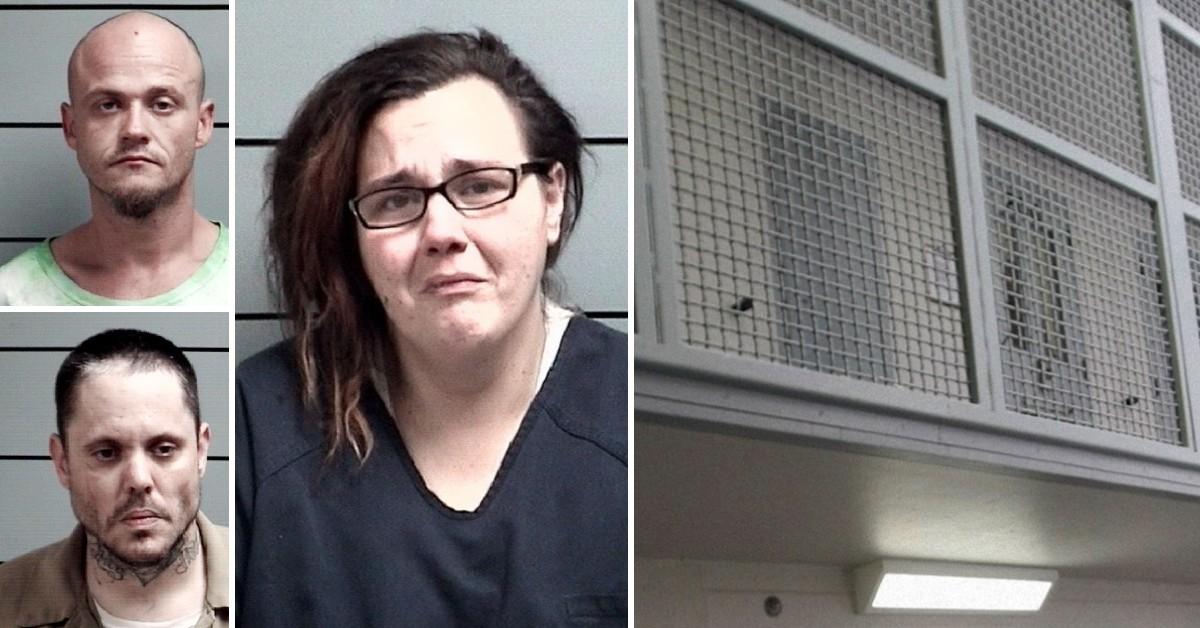 Investigators located the body of an infant who went missing and the little girl's parents and babysitter are now all under arrest, Indiana police said.
According to authorities, Kenneth Lain, 41, and Tiffany Coburn, 32, wanted to "take a break" so they left their 11-month-old daughter, Mercedes, in the care of Lain's cousin, Justin Miller, on Aug. 14, WXIN reported.
Article continues below advertisement
According to court documents, Miller was to return the child to her parents the same day but it was later decided he would take care of her overnight. The baby was last seen alive in Mishawaka, Indiana, around 12:30 a.m. on Aug. 15.
Coburn and Lain attempted to contact Miller multiple times, and when they finally got in touch with him he claimed to have dropped off their daughter with a neighbor. Police said, however, the suspect instead allegedly took a duffel bag with "illegal narcotics" to another residence.
Later that day, the parents reported their infant daughter missing and police issued a statewide Silver Alert.
Article continues below advertisement
Around 3:30 a.m. Aug. 16, police investigators located Miller without Mercedes and took him in for questioning. During the course of several interviews, Miller alleged Lain and Coburn contacted him on Aug. 12 about buying synthetic marijuana and discussed with him the trouble he and the baby's mother were having with the infant.
Article continues below advertisement
Police alleged that when they contacted the baby's father, Lain, he was "under the influence of an unknown substance," according to court documents, which state the mother, Coburn, said during questioning that she had used methamphetamine on "numerous occasions."
On Aug. 18, WXIN reported, Miller allegedly told police he woke up and found Mercedes dead and disposed of her body. He then led investigators to a wooded area in Starke County, where they found the child's remains.
Lain and Coburn are not accused of their daughter's death and during an Aug. 20 arraignment pleaded not guilty to a felony charge of neglect of a dependent, according to WSBT-TV. They could be sentenced up to a maximum two and a half years in prison if convicted.
Article continues below advertisement
Lain reportedly questioned the judge why prosecutors were charging him since he had left the baby in his cousin's care.
Miller faces one felony count of neglect of a dependent resulting in death, which carries a minimum 20-year prison sentence.
Prosecutors noted charges could be upgraded pending autopsy results.
Become a Front Page Detective
Sign up to receive breaking
Front Page Detectives
news and exclusive investigations.
More Stories