JONATHON SHERMAN ADMITS HIS MURDERED BILLIONAIRE FATHER ASKED HIM TO REPAY A $50 MILLION LOAN WEEKS BEFORE HIS DEATH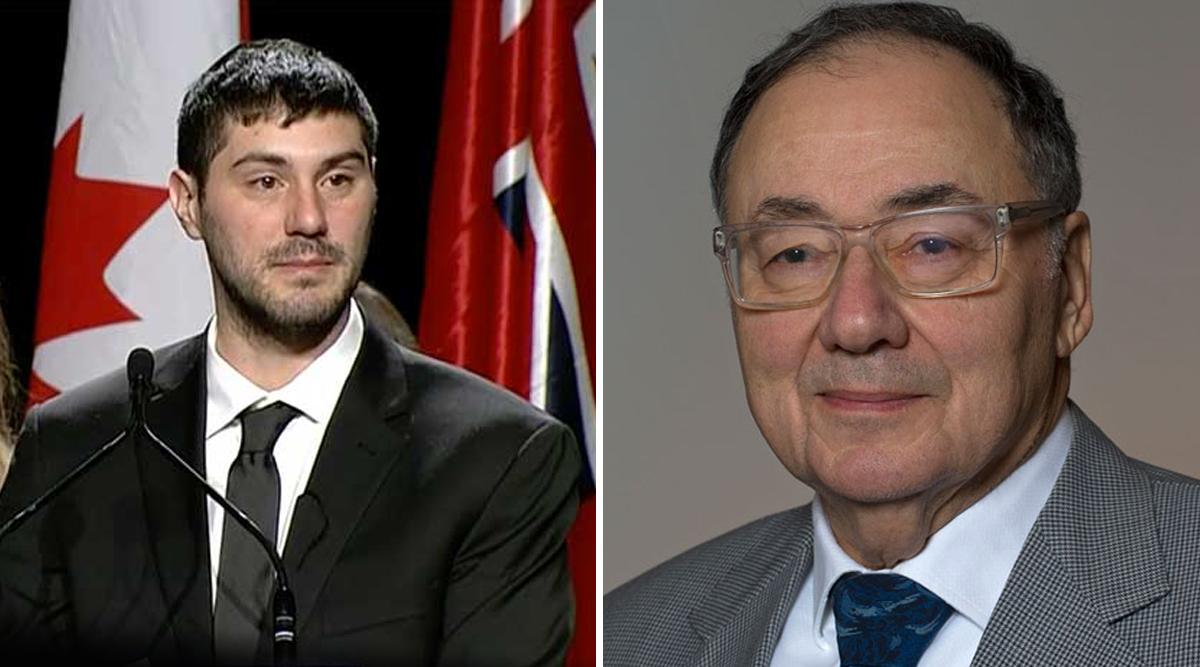 After months of eluding the press, Jonathon Sherman — the son of murdered Canadian billionaires Barry and Honey Sherman — agreed to finally sit down for a tell-all interview in hopes of clearing his name from any suspicion.
The Sherman spouses were found strangled in their Toronto home on December 15, 2017, and due to reports of family financial squabbles, some began to assume that Jonathon played a part in their still unsolved death — something he adamantly denies.
Article continues below advertisement
The aforementioned financial troubles involve a set of emails between father and son, where the former asks Jonathan and his friend-turned-business partner Adam Paulin to pay back a loan that was worth $50 to $60 million. Barry, the founder of drug giant Apotex, explained that he may need the extra money in case he lost a drug patent to another company, which would cost him $580 million.
Over the years, it was stated that Barry had given at least $125 million to his son and Paulin in the form of interest-free loans to expand their storage company.
"In short, my father was always very supportive of me and my businesses, including throughout 2017," Jonathon revealed to Toronto Sun reporter Kevin Donovan. "He did have his moments where he had more available cash for investing, and sometimes less, and we had mature conversations about this. This is what billionaires do with their sons."
Article continues below advertisement
In November 2017, Barry emailed his son about repaying the loan, but assured him that in the future, "we will be able to advance further substantial funds to you, if wanted for further investments." Barry, his son and Paulin then met for lunch.
A few weeks later, Paulin emailed Alex Glasenberg, the chief financial officer of Sherfam, the Shermans' holding company. Paulin requested over $6.2 million, which he said they needed for projects involved with their storage company. Barry replied back, "As discussed, you have to take steps immediately to arrange mortgages (to repay the $50-60 million). What will you do and when?"
"Yes, we are restarting these conversations with the banks to get this sorted out as soon as possible," Paulin responded back, noting that it will take some time to rack up the money.
"I'm not going to kill my dad because he needs $50 million to get through a crisis," Jonathan told reporter Donovan, pointing out that he never saw his father's request for the money as "a threat."
According to the publication, an additional, more argumentative email exchange took place the month prior, where Barry and his son discussed a business meeting about Apotex.
Article continues below advertisement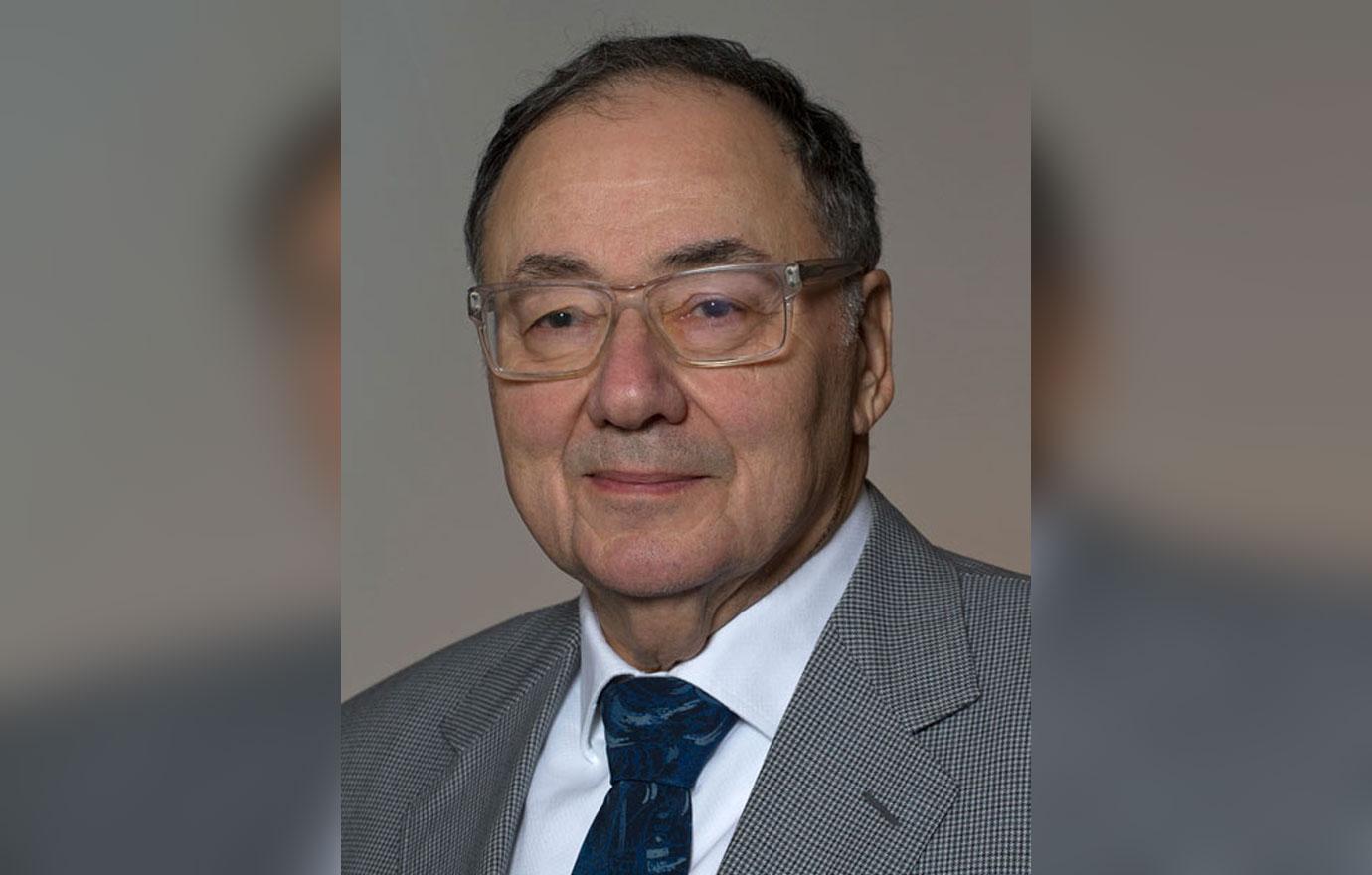 Jonathon noted that he wanted his partner to join him, which Barry wasn't happy with, noting, "you are my son and heir to the empire." He also complained that in the past, Jonathon has had an "unwillingness and apparent disinterest" in Apotex.
In the interview, Jonathon tells Donovan that his his lack of "confidence" is behind his reasoning to bring his partner with him when discussing business. Paulin has not replied to the several requests from the Toronto Sun to conduct an interview.
Article continues below advertisement
When Donovan brought up the loan repayments Jonathon was asked to make to his father, he claimed that he and Paulin did "start conversations with the banks," but the process was interrupted by his parents' sudden death. Jonathon shared that the $580 million his father owned was reduced but paid back in full, adding that "every dollar" he ever "borrowed" has been returned, as the Shermans' estate — valued between $5 and $10 million — was divided up equally between their four kids.
Further on in the interview, the pair discussed the shocking murders. Soon after the bodies were found, Jonathon said that police first put forth a theory that it could have been a double suicide or murder-suicide. Certain that neither of his parents were mentally ill, Jonathon hired a private pathologist, who determined through a second autopsy that the deaths were a double homicide.
Police then announced they believed the Shermans were "targeted."
Article continues below advertisement
The reporter noted that Jonathon seemed proud of himself for hiring the private pathologist, otherwise, "this would have been wrapped up and done with as a suicide," Jonathon noted.
The interview then circled back to other email exchanges between father and son, including one where Jonathon told his three sisters that their father was "incompetent," as he was worried their dad was wasting money.
Jonathon explained it was just "a figure of speech" and that he often poked fun at his dad (in another email, he teased his dad for his lack of correct grammar).
His three sisters have shot down invitations to sit down for interviews, and Jonathon admitted he no longer has a good relationship with them, as his sister Alex's husband began believing that Jonathan was involved in the Shermans' death. The newspaper also alleges that the girls don't approve of the way the Shermans' charity money has been spent.
Article continues below advertisement
It's also revealed that Honey Sherman's sister Mary Shechtman is no longer talking to Jonathon or the rest of the family, as shortly after her death, Shechtman claimed her sibling had once promised to give her $300 million.
Overall, Jonathon sticks to his narrative that he wasn't involved in the murders, sharing that he believes the killer "hired someone else" to go through with it. He acknowledges that his past refusal to speak to the Toronto Star could seem "suspicious," as were the loan payments his father asked for, but he reasons that anytime you get involved with "a billionaire," things always seem to turn "suspicious."
"I don't know anyone who can plan a murder in three weeks, but I can tell you I was not involved," he concluded. The day after wrapping up their five-hour discussion, Jonathan tells Donovan that he's informed the police of their chat "because I maintain transparency with them."
Become a Front Page Detective
Sign up to receive breaking
Front Page Detectives
news and exclusive investigations.
More Stories