What Are the Best Crime Shows to Watch?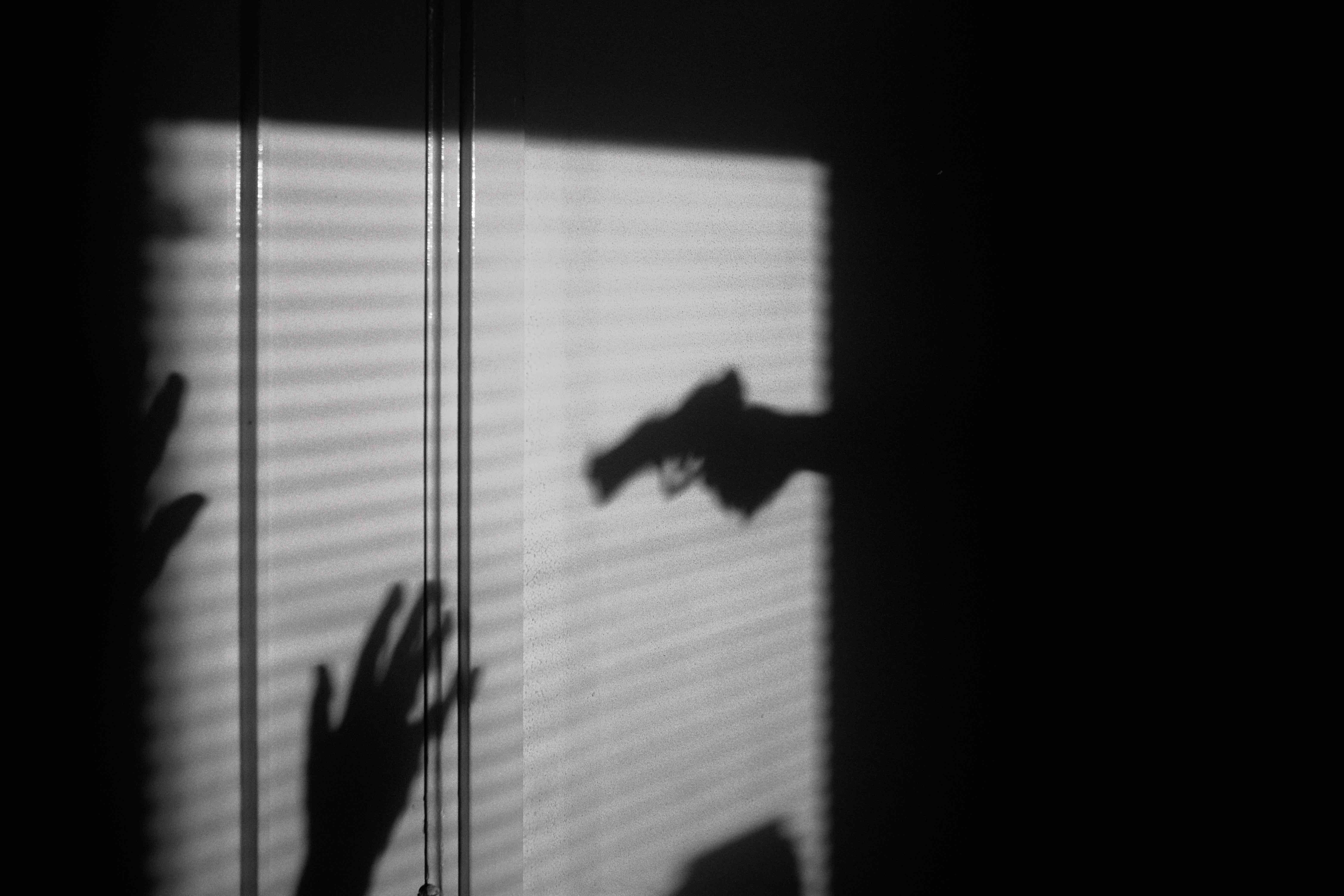 All products featured on Front Page Detectives are independently selected by our editors. However, when you buy something through our retail links, Front Page Detectives may earn an affiliate commission.
Article continues below advertisement
'The Sinner'
As a devoted fan of crime series, I've watched countless shows, but few have captured my attention like The Sinner. With each episode, I found myself completely immersed in the plot, trying to solve the case alongside the protagonist, and I was on the edge of my seat until the very end, when the truth was finally revealed," says Natalia Brzezinska, Marketing and Outreach Manager, ePassportPhoto.
"The series' ability to keep the viewer guessing and to transport them to a new, gripping world truly sets it apart from other crime dramas. Aside from the captivating storyline, I was particularly impressed by the top-notch cinematography and the well-crafted soundtrack. Every shot was expertly framed, and the use of lighting and color added an extra layer of depth and emotion to the scenes."
'Law & Order: Special Victims Unit'
"My top crime show to watch would have to be Law & Order: Special Victims Unit. I just can't get enough of the show's gripping storylines and the way the detectives work tirelessly to bring perpetrators to justice," says Shaun Connell, Founder, Writing Tips Institute.
"The cast is incredibly talented, and the show's attention to detail when it comes to the investigative process is really impressive. I also appreciate how the show tackles some tough social issues, which makes it not only entertaining but also informative. Overall, Law & Order is a must-watch for any crime show enthusiast."
Article continues below advertisement
'Dateline'
"Dateline is the ultimate true-crime show," says Nabeel Abdullah, CEO, Sapphire. "There are new episodes every Saturday on the Peacock streaming platform. The show has a way of hooking viewers in through suspense and advanced storytelling."
"There are several correspondents, and each one unravels cases uniquely. Dateline is in its 30th season, so there are many old episodes for true-crime fanatics to binge."
Article continues below advertisement
'Snapped'
"I've been a huge fan of the show Snapped since Season 1," says Alli Hill, Founder and Director, Fleurish Freelance. "At the time, it was a groundbreaking show that highlighted a side of women that was rarely talked about. I love that it focuses on authentic stories and includes people closely connected with those stories to help tell them. The show does a great job of hooking you from the very beginning of each episode and showing a very human side of crime and the decisions that lead to it."
'Sherlock'
"My top crime show to watch is Sherlock. I really enjoy watching it because the show has a modern twist on classic detective stories and is very well written," says Will Gill, Event Entertainer, DJ Will Gill." Benedict Cumberbatch's portrayal of Sherlock Holmes is captivating, and the chemistry between him and Martin Freeman's Dr. Watson is fantastic."
"The show is both suspenseful and witty, and I always find myself on the edge of my seat trying to solve the mysteries alongside the characters. So, Sherlock is a top-notch crime show that I would highly recommend."
Article continues below advertisement
'Chicago PD'
"Nothing engages as much as the Chicago police solving criminal mysteries," says Nina Paczka, Community Manager, Resume Now.
"Chicago PD is a gripping and intense crime show that takes viewers deep into the gritty underbelly of one of America's most notorious cities. It takes watchers into the world of car chases, standoffs, organized crime, drug trafficking, and high-profile murders. With heart-pumping action and riveting storylines, this show will have you on the edge of your seat from start to finish."
"But it's not just about the action — the show also delves into the detectives' personal lives, giving viewers a glimpse into the emotional toll that the job can take. With its compelling storylines and expertly crafted characters, Chicago PD is a must-watch for any crime drama fan. And if you need more stories from the life of emergency services, Chicago Med and Chicago Fire are waiting for you."
'CSI: Miami'
"My favorite crime show to watch is a classic, CSI: Miami, says Joe Davies, Co-founder, FATJOE. "I find the writing is good; the casting was spot on, and the evolution of the show was well done. The show got started off with a bang in episode one and kept getting stronger as time went on through the first few seasons. I'm a fan of the CSI series in general, and CSI: Miami would have to be my favorite!"
Article continues below advertisement
'The Killing'
"The Killing is my favorite crime show of all time. The plot is centered on a police investigation into the murder of the 17-year-old Rosie Larsen, the grieving family, and the fluctuating electoral fortunes of a political campaign. It is a well-crafted, multi-layered, and engrossing crime drama that reminds us that the past cannot be washed away," says Agata Szczepanek, Community Manager, MyPerfectResume.
"The show focuses on a single murder case over several seasons, which allows for a deeper exploration of the characters and their relationships, as well as a more intricate plot. The Killing features outstanding performances from its cast, including leads Mireille Enos and Joel Kinnaman. The actors bring depth and nuance to their complex characters. Another thing I love about the show is the atmospheric, moody setting. Rainy Seattle adds to the whole sense of tension and unease."
"Compelling storylines, realistic portrayals, and thought-provoking themes make The Killing a true must-watch for any crime show lover."
'Broadchurch'
"If you want an incredible crime show that is both gripping and unique, Broadchurch should be at the top of your list," says Tarun Saha, Co-founder and CEO, StallionZo."
"The show is set in a small English coastal town and follows two detectives as they investigate the murder of a young boy. Its strength lies in its ability to weave complex character development into an intriguing and suspenseful murder investigation. The cast, particularly David Tennant and Olivia Colman, bring phenomenal performances to the table. Broadchurch is a must-see for anyone who loves a good crime drama."
Article continues below advertisement
'Mindhunter'
One of the top crime shows that comes to my mind is Mindhunter. This Netflix original series is based on the true story of the FBI's Behavioral Science Unit and their efforts to understand and catch serial killers in the 1970s," says Ben Basic, Editor-in-Chief, Router IP Net.
"The show is known for its intense and psychological approach to crime-solving, as well as its focus on character development and interpersonal relationships. With its convincing performances, intricate storylines, and dark and moody atmosphere, Mindhunter is a must-watch for anyone who enjoys crime dramas and psychological thrillers."
'Person of Interest'
"I highly recommend the crime drama Person of Interest as the top show to watch," says Anirban Saha, Founder, TechBullish. "The series follows a former CIA agent and a reclusive billionaire who team up to prevent crimes using advanced artificial intelligence technology."
"This show not only provides thrilling action sequences, but also explores the ethical implications of AI in modern society. With powerful performances from Jim Caviezel and Michael Emerson, Person of Interest is a must-watch for anyone interested in technology and crime."
Become a Front Page Detective
Sign up to receive breaking
Front Page Detectives
news and exclusive investigations.
More Stories