25 years later, the gruesome 'Swedish Nanny's' murder in Boston remains a mystery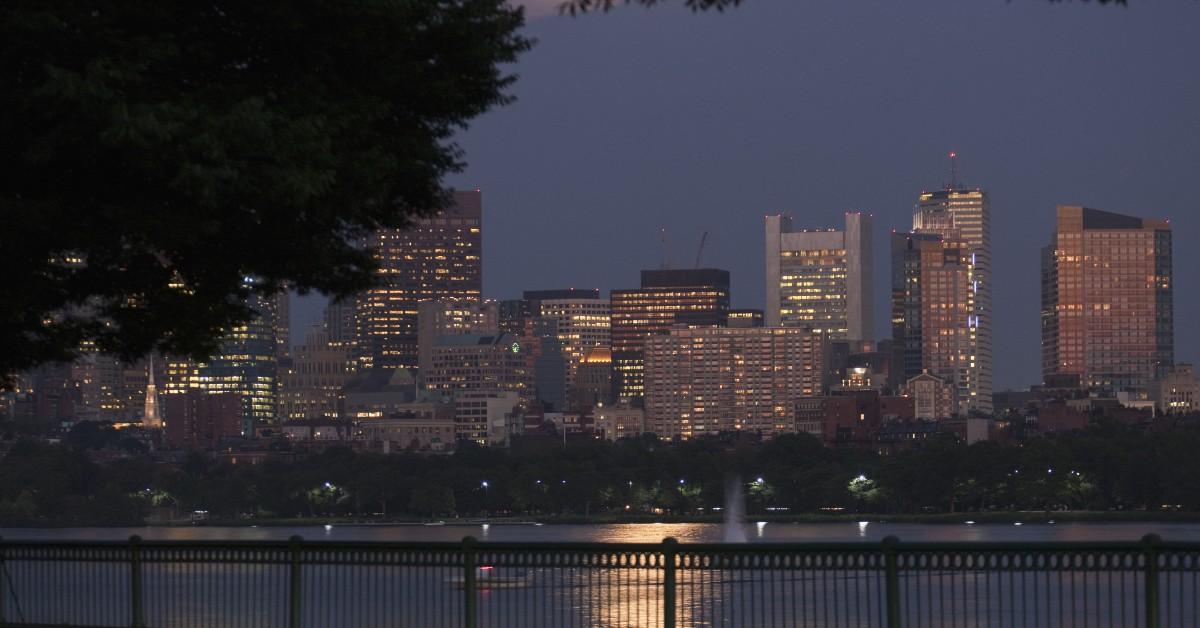 A homeless man was looking for cans in a dumpster when her arm popped out of a trash bag. It was a grizzly discovery. Half of a person. Killed and mutilated. Thrown in a dumpster.
It all started with winning $1,500 in the lottery.
Article continues below advertisement
AN AMERICAN NIGHTMARE
Karina Holmer, 19, left her home in Sweden in hopes of finding a better life in America. She had just won $1,500 in the lottery and was using the money to fund her trip. Once she arrived in the states, she found work as an Au pair and nanny in the Boston area.
She was young and spent time with others in similar positions. They spent times at the club in South Boston, but Holmer's American dream ended three months after she arrived.
She was found cut in half and left in a dumpster in the theater district in the summer of 1996.
Article continues below advertisement
This year marks 25 years since the grizzly discovery and her murder remains a cold case. Boston police are still looking for a killer who strangled Holmer to death, dissected her with curious precision, and threw the top part in a trash bin behind a Boston apartment building.
They are also looking for the lower half of the body, which was never found.
Authorities said Holmer was sawed in half right below her ribs and above her pelvis between two vertebrae. She had reportedly been cut in half in such a way that her spine was the only bone the killer had to cut through, according to various media reports.
Article continues below advertisement
Holmer was last seen on June 22, 1996, outside the Zanzibar nightclub, directly across the street from the Boston Common.
A friend told the authorities Holmer was intoxicated and was "going to an after-hours party″ with "an older man,″ according to the Associated Press. Another witness said they saw her "bouncing around" an alleyway near the nightclub by herself.
Article continues below advertisement
One man reportedly told police he took a Holmer to Zanzibar and said he was threatened by two men outside the club when he tried to take her home. Some witnesses claimed they saw her get in a car with a few men, according to reports.
A former bar assistant at Zanzibar claimed he saw a woman passed out at a tall table with her head in her hands, and staff walked her to a cab. By the time the taxi was called, the woman was gone.
"I'm as puzzled as I was 20 years ago," Boston police Sgt. Thomas O'Leary, who was the first officer on the scene, told Boston 25 News.
Article continues below advertisement
Boston Police would not say if the body was clothed at the time of the discovery.
It is possible Holmer's killer severed the body to cover a sexual assault, said James Alan Fox, dean of criminal justice at Northeastern University told the AP.
But without the lower torso, it is impossible for investigators to know for sure. Without a proper crime scene, it is impossible to find crucial pieces of evidence.
Article continues below advertisement
POLICE INVESTIGATION
Boston police reportedly interviewed over 300 witnesses and searched from Boston apartments and the leafy suburbs, including Holmer's employer — Frank Rapp and Susan Nichter — who allowed the young nanny to stay on weekends in a studio he owned in South Boston.
Holmer was a nanny for a family in the wealthy sleepy town of Dover. Rapp's parents were reportedly staying with the family on the night Holmer vanished.
Her employers said she had never mentioned anything troubling her. They claimed to have no idea she was unhappy with her job, but she reportedly wrote in a letter to her friend, Charlotte Sandberg, "there is always so much cleaning and I think I am stressed all the time. So this is not exactly what I thought it would be."
Article continues below advertisement
A search of Holmer's Southie loft turned up nothing. Police went to Rapp and Nichter's home and found a dumpster mysteriously caught fire about 200 feet away on June 24th, 1996.
Investigators determined that clothing recovered from a burned Dumpster at the condominium complex did not belong to Holmer, Carmen Fields, a spokeswoman for Suffolk County District Attorney's Office told The South Coast Today.
Dover police Chief Joseph Griffin told reporters at the time the container was heavily damaged in the fire, which was reported around 9:20 p.m. He said police were examining some of the contents and would decide whether to contact Boston police.
Article continues below advertisement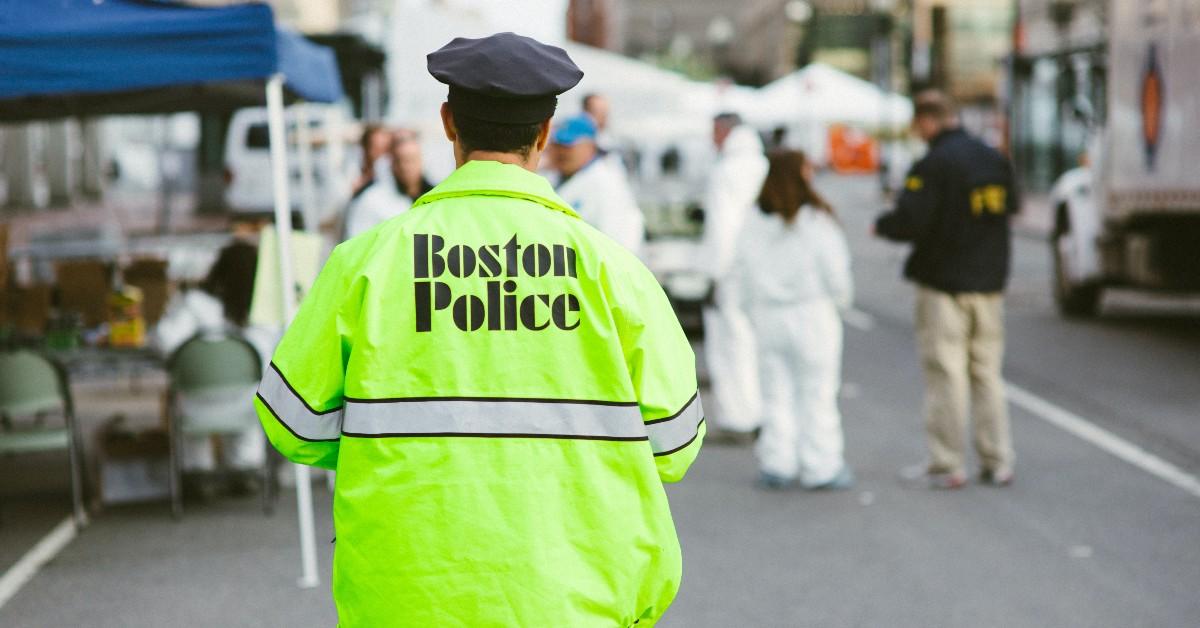 After the fire, Dover police reportedly turned over some of the contents, including the charred clothing, to Boston police. WCVB TV reported that police used cadaver-sniffing dogs while searching the transfer station in Dover, which ultimately yielded nothing.
With nothing else discovered from the fire, hopes of a connection to Homler's death were diminished.
Article continues below advertisement
A SIMILAR CRIME
The police investigations reached as far as Florida, where a similar crime occurred.
Delia Lorna Mendez, 32, had been split in two, "smoothly sliced in half at the waist," and found in a dumpster in Hollywood, Florida in May 1999, according to the South Florida Sun-Sentinel. Until then, Holmer was the only known victim in the U.S. to be cut in half.
"Right now we don't believe there's any relationship with this murder," Boston police department superintendent of investigations Donald Devine told the Sun-Sentinel.
"The body was severed in Florida and the body was severed in Boston and that's the similarity right now."
Article continues below advertisement
But, it has never been confirmed that the same person killed Holmer and Mendez.
Police said Holmer was strangled to death with some type of ligature and then cut through the middle of her torso, right below her ribs and above her pelvis, with some kind of saw. Her 48-pound torso contained no bruises, no defensive wounds and her blood-spattered body bore little signs of a struggle, according to LegalNews.com.
Article continues below advertisement
The clean-cut drew suspicion that someone with medical training or a butcher may have involvement, according to MurerInNewEngland.org.
Holmer allegedly dated a Boston police officer just before her disappearance. The officer was on vacation at the time of her death, according to Legal News.
"We've got nothing. Nothing we can hang our hat on," William Doogan, the head of the Boston police Cold Case Squad told WGBH.org. "Every so often we'll get a little bit of information and we'll check it out. But none of it has panned out."
Article continues below advertisement
A BACKGROUND LIE
Holmer reportedly had a fake ID and easily passed for a 21-year-old. Zanzibar's liquor license was suspended for serving underage patrons and closed not long after Holmer was found. But, the ID wasn't the only thing about Holmes that turned out to be fake.
The U.S. Information Agency, which oversees the U.S. au pair program, had no record of Holmer receiving the special 13-month visa given to such young women, agency spokeswoman Cheryl Irwintold South Coast Today.
The Swedish consulate in Boston reportedly said it had never been contacted by Holmer either.
Article continues below advertisement
Official paperwork was never completed, so Holmer did not have the proper work Visa. She reportedly came to America through an unlicensed Swedish agent, Tage Sundin, who was convicted and fined in Sweden for operating without a permit on two separate occasions.
Article continues below advertisement
"Technically, she was an illegal immigrant,'' Sundin reportedly told the Swedish tabloid Expressen, according to an article on the impact Holmer's murder had on the international au pair community written by the Philadelphia Inquirer.
"I personally take responsibility for Karina's death.″
Sundin later reportedly told the Swedish newspaper Aftonbladet that he was shutting down his business as a result of Holmer's murder, according to the Associated Press.
Now, 25 years, the mystery of not only her life, but how, and more importantly, who caused her death remains a mystery.
"I don't want to say it would take a miracle, but it would take an extraordinary piece of evidence to charge someone, let alone prove it beyond a reasonable doubt," former Suffolk County homicide prosecutor David Meiertold The Boston Globe. "There's nothing about this case that's ordinary, and there's everything about this case that's extraordinary."
Become a Front Page Detective
Sign up to receive breaking
Front Page Detectives
news and exclusive investigations.
More Stories