FULL HOUSE OF HAVOK: SUSPECTS INDICTED IN CHEATING PLOT, STABBING AT BOSTON-AREA CASINO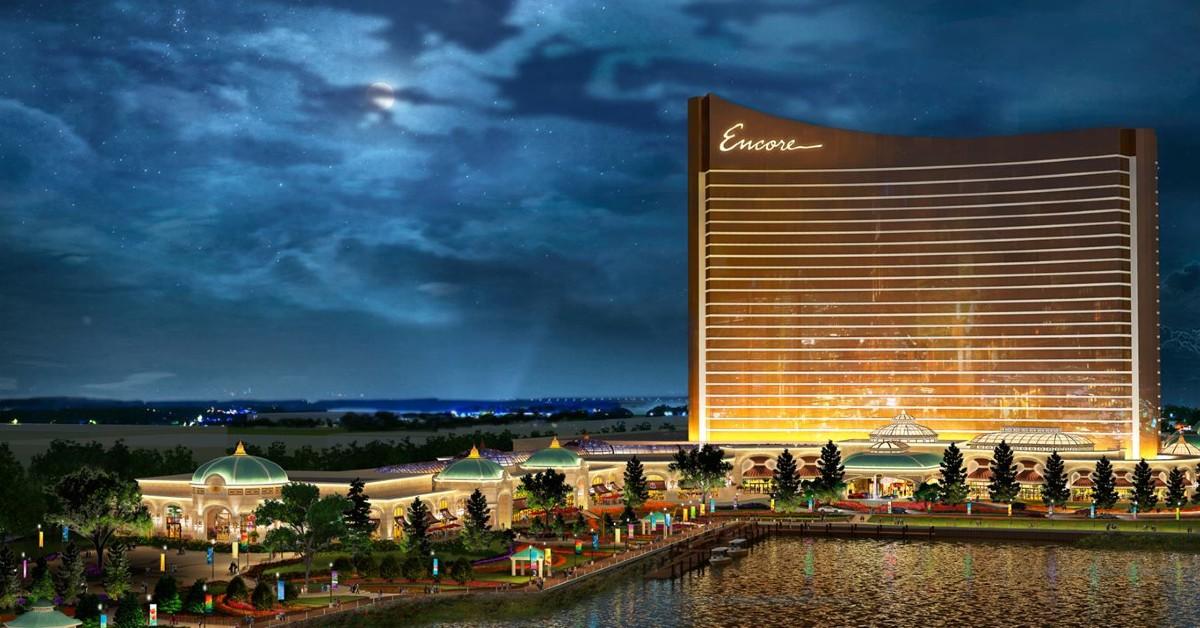 Massachusetts authorities charged several people in two separate incidents at a Boston-area casino, including an elaborate cheating scheme and a stabbing.
Both incidents happened at the Encore Boston Harbor casino.
Article continues below advertisement
THREE OF A KIND CAUGHT IN ALLEGED CARD CHEATING PLOT
In the first incident, an Encore casino dealer, a former casino dealer from Maryland and a person from Philadelphia were indicted in connection with a cheating scheme that netted the group $23,500 over two nights, according to the Massachusetts Attorney General's Office.
Authorities claim that Jianming Li, an Encore Boston Harbor casino dealer, colluded with Jun Zhang, the former dealer, and De Lin in a cheating scheme in the game of Baccarat.
While dealing the cards, Li reportedly exposed a series of playing cards, memorized them and then marked them with a 'bookmark' card, officials said. He used his cell phone to tell Zhang what the cards were, and what order they were in, when both excused themselves to use separate bathrooms.
Article continues below advertisement
Li, 53, of Delaware, and Zhang, 41, of New York, were indicted on charges of cheating under the gaming act, conspiracy, and larceny by a single scheme. Li was also charged with making false statements to the gaming commission.
Lin, 46, of Philadelphia, was indicted on charges of cheating under the gaming act and conspiracy.
All of the suspects will be arraigned on the charges in Middlesex Superior Court at a later date.
Article continues below advertisement
MAN STABBED DURING BRAWL INSIDE THE GAMBLING HALL
An argument inside the gambling hall turned into a melee, culminating with a stabbing, according to the Massachusetts State Police Gaming Enforcement Unit.
David Guante and James Johnson reportedly had a dispute with a fellow casino patron in the main casino cashier cage area on Aug. 20, 2020.
Authorities said Johnson punched the victim in the face. At this point, Guante reportedly jumped into the scrum and allegedly stabbed the victim in his abdomen.
Police responded to a report of a man stabbed at 2:20 a.m. and got a description of the attacker from the victim before he was taken to a nearby hospital and treated for minor injuries. They were able to detain the duo, who fled into the parking lot.
Guante, 30, of Natick, was charged with assault and battery with a dangerous weapon, and Johnson, 30, of Framingham, was charged with assault and battery. They were indicted on their charges last week.
Article continues below advertisement
The alleged attack was the second near-fatal fracas at Encore within days during the summer of 2020.
In a separate incident just four days earlier, a man was stalked and shot near Sweetser Circle when a gunman allegedly waited for the victim in the parking garage following a heated dispute inside the casino.
Police said that the gunman followed the victim to the Sweetser Circle exit ramp, and fired multiple gunshots into the victim's vehicle.
Daryl Brown, 29 of Randolph, was arrested on Aug. 20, and was charged with armed assault with the intent to murder, assault and battery with a firearm, assault and battery with a dangerous weapon and carrying a firearm related to the incident.
The victim was transported to a hospital, where he recovered from the injuries sustained during the incident.
Become a Front Page Detective
Sign up to receive breaking
Front Page Detectives
news and exclusive investigations.
More Stories