Pennsylvania Man Accused Of Murdering Boyfriend, Stealing From His $2 Million Trust Fund, Police Say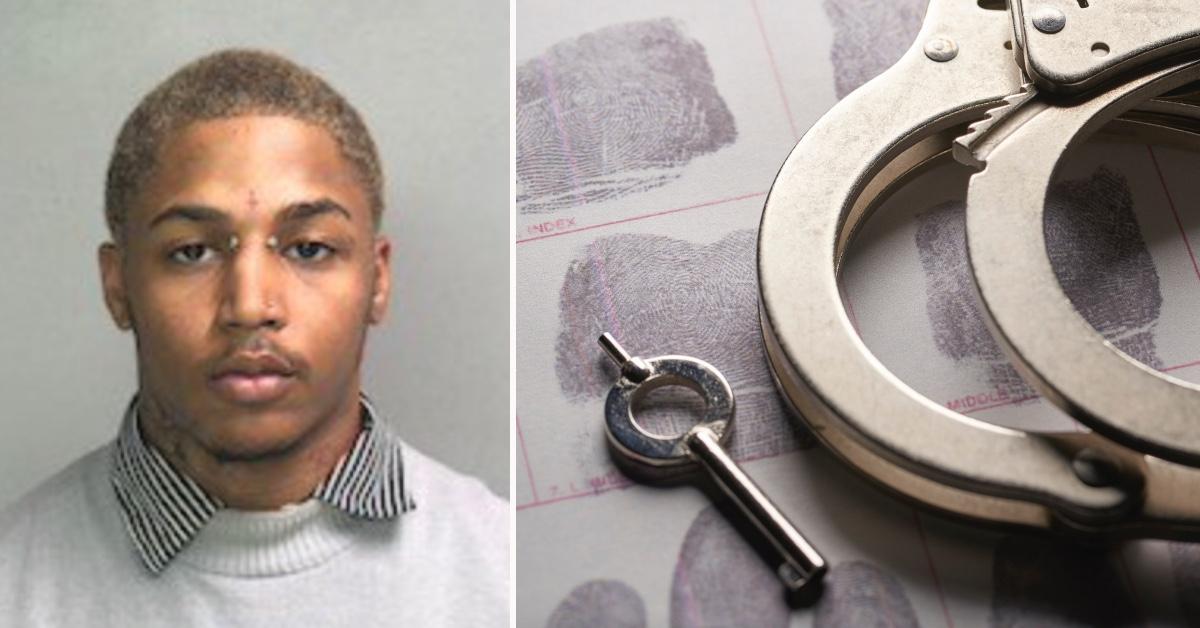 A Pennsylvania man is accused of murdering his boyfriend and then posing as him on social media while taking money from the alleged victim's $2 million trust fund, authorities said.
On June 1, Pottstown police arrested Keshaun Sheffield, 20, on a first-degree murder charge in connection with the death of Rashid Daquan Young, 22.
Article continues below advertisement
In 2019, Young was in what friends and family described as a "volatile and, at times, violent" relationship with then-17-year-old Sheffield, who lived with him in Pottstown, states a probable cause affidavit obtained by Philly Voice.
On Aug. 19, 2019, police responded to the couple's apartment and forced entry after a report of a water leak. The probable cause affidavit states officers found the residence "in disarray" and it "was heavily damaged with holes in walls, broken doors and trash strewn throughout."
Investigators spoke with Sheffield on the phone, and he claimed he left the apartment after he had gotten into a domestic dispute with Young after telling him he was leaving him.
Article continues below advertisement
Around a month and a half later, on Sept. 30, 2019, police in Philadelphia located human remains buried on the grounds of an arboretum. It was determined the victim was stabbed to death but officers were unable to determine the identity of the victim at the time.
On Dec. 16, 2019, Sheffield reported Young missing and told officers he unsuccessfully had been trying to get in touch with him. The same day, relatives of the missing man said they had not seen Young since the previous summer.
Investigators discovered money from Young's accounts was systematically transferred to Sheffield from the time he went missing until around the time he was reported missing and the trust in charge of Young's assets froze the account.
Article continues below advertisement
Investigators then learned from family that although they had not seen Young since August 2019, they "received text messages or social media messages from Rashid Young that he was ceasing contact with his family and friends," the affidavit states.
Family said they didn't believe Young sent the messages. and detectives suspected Sheffield "maintained possession of Young's phone following his disappearance and had access to Young's social media accounts," according to the affidavit.
In May, detectives obtained Facebook data showed the messages sent from the social media platform to family "suggest that the device used to access Rashid Young's Facebook account, during the time where he was missing," was in the neighborhood where Sheffield's mother lived, the affidavit states.
Article continues below advertisement
On May 28, Montgomery County detectives spoke with a witness who claimed Sheffield allegedly admitted to stabbing Young and the witness later helped bury the body, according to the affidavit.
Dental records confirmed the body found at the arboretum belonged to Young, and Sheffield was placed under arrest.
"Since August 2019, a family has been searching for information about their missing son," Montgomery County District Attorney Kevin Steele said in a statement. "Today, we shared with them the tragic details of his death and will be able to return his remains to them for a proper burial. "
Steele added the murder was the result of "yet another case of relationship violence that turned into a murder."