Inside the Criminal Mind: Does Brian Laundrie's past give us insight into his present state of mind?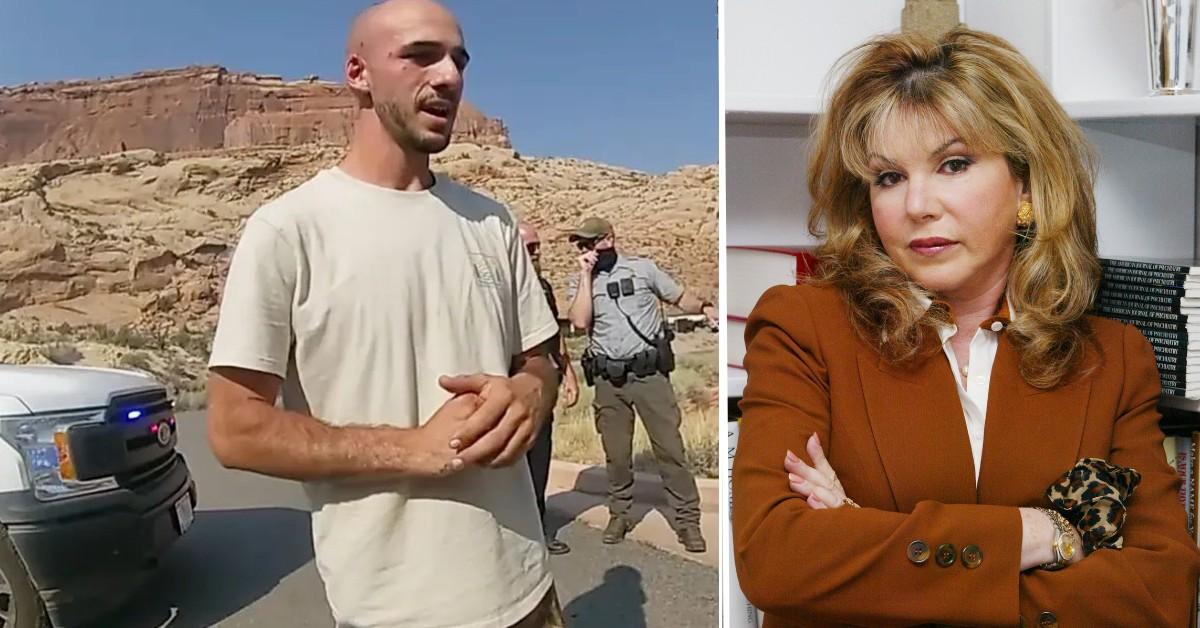 Despite all the ink that's been spilled on Brian Laundrie, the 23-year-old fiancé of Gabby Petito, he remains a shadowy figure.Though formally only a 'person of interest' in connection to her death, there are few who doubt he's responsible.
Article continues below advertisement
Clues about Laundrie's dark and troubled childhood reveal how it laid the groundwork for the cruel sadistic streak that culminated with her death.
It was a streak that he demonstrated when he returned home alone and stayed silent, taunting Gabby's family as to her whereabouts. His obsession with menacing imagery, including demons, skeletons and headstones, as reflected in his Pinterest posts, hints at his having been raised in a house or horrors where he was abused.
Article continues below advertisement
His bedroom, except for various violent objects, looks barren and cold, with no evidence of his having been nurtured as a youth.
These are typical childhood psychodynamics that cause a little boy to become, what I have described as a "Prince of Darkness" as in my book "Bad Boys: Why We Love Them, How To Live With Them and When to Leave Them."
There are 12 different types of "Bad Boys" and Laundrie perfectly fits the "Prince of Darkness" profile.
Article continues below advertisement
It's an irrationally jealous, possessive man who can fly into a violent rage if he suspects his woman may reject or abandon him. Gabby told police in Utah they were fighting over her dream to create a travel blog. Indeed, he would have seen this as a threat, because it connected her to the outside world.
Along with his dysfunctional childhood, Laundrie has serious underlying problems. Gabby's best friend, Rose Davis, revealed that Gabby would stay with her when Laundrie was having one of his "episodes," where he heard voices and displayed other disturbing behavior. Auditory hallucinations are a symptom of psychosis, such as bipolar disorder or schizophrenia, when not due to drugs.
Article continues below advertisement
Together with his obsession about death and the dark side, his episodes of psychosis drew him to science fiction/horror books like "Annihilation" by Jeff VanderMeer, which he was seen reading on his trip with Gabby.
That novel is the story of women who trek into an abandoned area and are killed. It may have unconsciously contributed to Laundrie's suspected killing of Gabby.
As I told the FBI and Dog the Bounty Hunter, it would bring him full circle if he ended up in St. Mark's National Wildlife Refuge in northwestern Florida, the place where the author was inspired, while hiking, to write this book.
Article continues below advertisement
Meanwhile, hiker Dennis Davis recently described an encounter, on the Appalachian Trail, with a "wigged out" man he believes was Laundrie. He recalled this man saying, "Man, I'm lost…. Me and my girlfriend got in a fight, but she called me, told me she loves me, and I have to get to California to see her."
Laundrie may well have been hearing Gabby's voice and feeling desperate to reach her.
There are striking similarities between the chase for Laundrie and O.J. Simpson's infamous flight in the white Bronco – as both mesmerized the nation.
Article continues below advertisement
O.J., the quintessential 'Prince of Darkness', made a desperate – but unsuccessful - attempt to reach Nicole Brown Simpson's grave, so he could join her in death.
As the Bronco drove around California, with everyone glued to the chase, O.J. was in turmoil as he tried to decide whether to commit suicide, flee, or turn himself in.
There is no doubt Laundrie is in turmoil, as well, and may be headed for California, under the delusion that he will find Gabby there.
Carole Lieberman, M.D., M.P.H., is a Board Certified Beverly Hills Forensic Psychiatrist/Expert Witness who has worked on hundreds of criminal (and civil) cases. She's a bestselling/award-winning author and her upcoming book, Murder By TV: A Descent Into Madness, is the story of the Jenny Jones Talk Show Murder for which she was the defense psychiatrist. Dr. Lieberman is an Emmy-honored News-Talk commentator. She's appeared on Oprah, Today, Good Morning America, CNN, FOX, HLN, ABC, CBS, NBC, Court TV, Law and Crime and many more. She was trained in Forensic Psychiatry at NYU-Bellevue. (www.expertwitnessforensicpsychiatrist.com)
Become a Front Page Detective
Sign up to receive breaking
Front Page Detectives
news and exclusive investigations.
More Stories