She Sat On A Bench While Her Sibling Played Across The Street. Minutes Later, She Vanished And Hasn't Been Seen Again.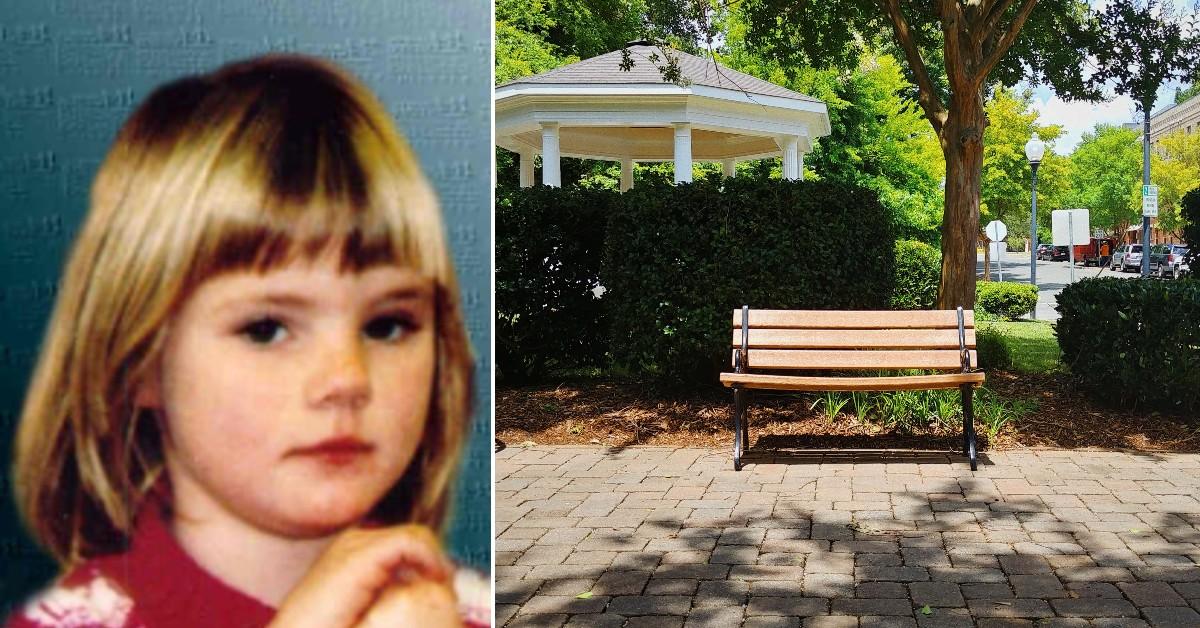 A 6-year-old girl sat behind on an empty bench as her brother played with friends. She had been riding her bike before stopping when her her brother went across the street to get candy.
Article continues below advertisement
She wasn't allowed to cross the street, so she stayed behind as her mother left the children at home as she went to get groceries. Witnesses said they saw her sitting on the bench, and 15 minutes later she was gone.
Brittney Beers hasn't been seen since that Sept. 16, 1997, evening in Sturgis, Michigan. She would be 30 years old today.
Article continues below advertisement
"A beautiful child. She was such a beautiful child. She would go all over our neighborhood and pick neighbors' flowers," Karlene Kay Frohriep, a neighbor who also lived in the Village Manor Apartments where Beers was last seen, told WSBT in 2013.
It's been nearly 25 years since Beers went missing and many have long figured that she is dead.
Article continues below advertisement
"My gut tells me that she is probably not alive. I hope she is," Detective Sergeant Geoff Smith, of the Sturgis Police Department, told WSBT in 2013. "But like it said, this many years out it is hard to keep up that hope."
Beers' mother returned home within minutes of when her daughter was last seen. Beforehand, though, a witness told police that he saw Beers talking to an unidentified man driving a red or brown mid-size vehicle, according to WBCK.
Article continues below advertisement
WBCK reported in 2019 that Beers had told the witness that she "made a new friend" before going missing. When Beers' mother got home, a search of the apartment complex was unsuccessful, with only her abandoned bicycle turning up.
According to WBCK, three men in the family, including her father Raymond Beers, had been accused of physical and sexual abuse to the extent that her older brother and younger sister were removed from the home in 1998.
Article continues below advertisement
"We've been everywhere, been over our steps five times - but we will go back over them a again till we find her," Raymond Beers, who has since died in a car wreck, told WSBT in 1997.
WSBT reported that at the time of Beers' disappearance, her family was at times the focus, but no one was ever charged.
Article continues below advertisement
"We need to get Brittney home okay," Brittney's uncle, Jimmy Beers, one of the accused abusers, told WSBT in 1997. "Brittney needs her mom and me, cause we love her. Okay. Her grandfather is hysterical. Her mother is really hysterical. Whoever took this girl is making her mother go crazy."
WSBT noted that Beers' mother declined an interview in 2013.
Article continues below advertisement
Nearly 25 years later, many people are still searching for answers.
"I'd like to know," Frohriep told WSBT in 2013. "I'd really like to know whatever happened to Brittney."
Become a Front Page Detective
Sign up to receive breaking
Front Page Detectives
news and exclusive investigations.
More Stories