18-YEAR-OLD TRIPLE-HOMICIDE SUSPECT SAID HE "DID NOT WANT TO HAVE ANY WITNESSES," ACCORDING TO WARRANT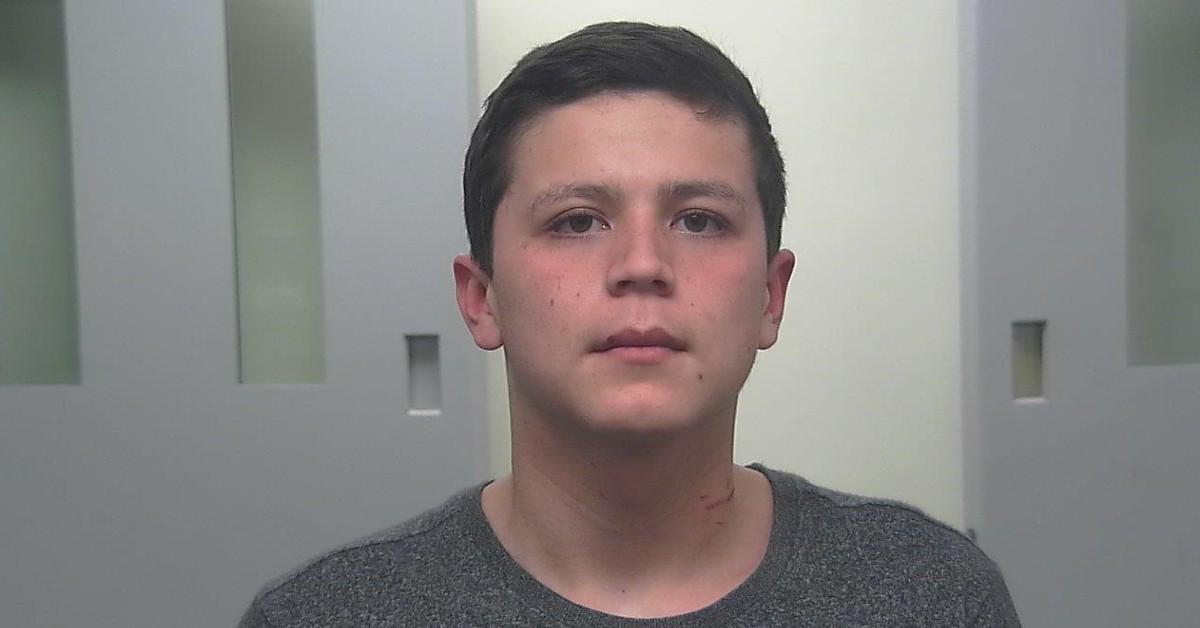 A northern California teenager fatally shooting three people and telling people "he did not want to have any witnesses," police say.
The 18-year-od said he "wasn't thinking" when he killed the victims, and he kept apologizing after he went to his brothers' house, soaked in blood.
Article continues below advertisement
Mauricio Eduardo Sanchez-Johnson, 18, is suspected of killing Shelly Autumn Mae Moon, 16, her mother Margarett Lee Moon, 40, and her mother's fiance Nikki Dion Metcalf, 40.
A search warrant affidavit was obtained by the media, which showed new details of the murders.
On Feb. 10, a 13-year-old called emergency services and reported her mother, sister and father were "bleeding out." The three victims were shot in the head, according to Mercury News.
The affidavit states the altercation began because Metcalf found Johnson on top of Shelly Moon in her bedroom.
"The male subject was on top of (Shelly Moon). Nikki Metcalf hit the male. The male exited the room and walked into the living room pulling up his pants," according to the warrant obtained by Mercury News.
Article continues below advertisement
Johnson later told his brother Damon Johnson that he was "getting with" Shelly Moon when her stepfather walked into the room and started "getting tough" with him. This led to him shooting Metcalf, Mercury News reported.
Margaret Moon then walked into the room and Johnson shot her. He then "shot the girl because he did not want to have any witnesses," the warrant stated.
Damon Johnson told police his brother came home in the early morning "in a panic" and had blood on his clothing, according to Mercury News. He "stated that he had shot someone and later clarified that he shot multiple people," his brother told detectives.
According to Damon Johnson's girlfriend, who lived with the brothers, she said Mauricio Johnson "came to the residence and pounded on the door." She said that he was crying and said "I did something," and "I wasn't thinking," according to documents obtained by Mercury News.
She said Mauricio Johnson had trouble forming sentences and "kept apologizing" as he left, according to the warrant.
Article continues below advertisement
After the killings, Johnson fled the state with his mother, Melissa Sanchez Johnson, and her friend, Von Keener, according to KSL.
Later that day, police learned Melissa Johnson's car was purchased at a dealership that "installs equipment on vehicles they finance to track vehicles for the purpose of repossessing them if payments aren't made," KSL reported.
Police found the vehicle. Johnson was arrested, and Keener was taken into custody by Utah authorities on outstanding warrants. Melissa Johnson was briefly detained, according to KSL.
Authorities believe the vehicles were communicating using two-way radios and scanners to avoid police.
Johnson faces three murder charges and two special allegations of "personal and intentional discharge of a firearm" and "multiple murder."
Become a Front Page Detective
Sign up to receive breaking
Front Page Detectives
news and exclusive investigations.
More Stories