The Grandchildren Were Told He Was Innocent. Then, After 60 Years, They Discovered He Died As A Serial Killer.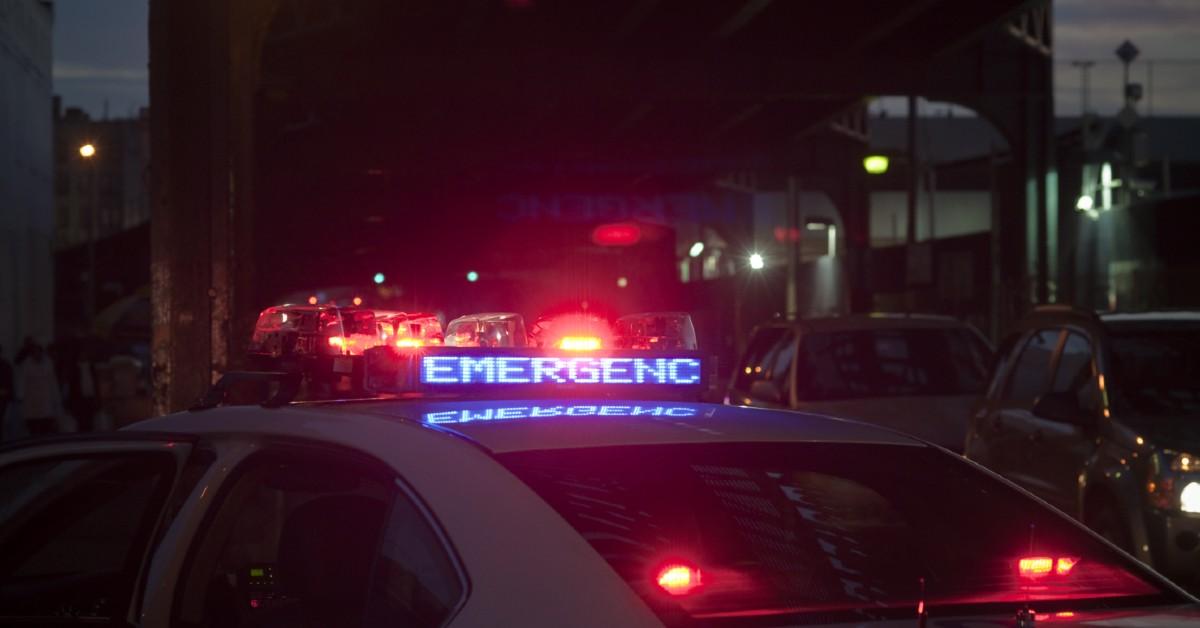 A Utah man killed two teenage girls, a fetus, and molested several girls in a span of nine years.
Until recently, Monte R. Merz was just a regular guy who died in a car crash, while he was responsible for the oldest cold-case murder in San Fernando Valley, California. Based on new insurmountable circumstantial evidence, he has been declared the killer of his 18-year-old former stepdaughter, Barbara Jean Jepson, who was murdered in 1956 in Van Nuys, California.
Article continues below advertisement
Over the years, Merz's family was told their grandfather died in a car crash with his fifth wife. However, that all changed for the family after the new Los Angeles Police Department Det. Rachel Evans was assigned the cold case in 2019.
"I think people are crying from the dust for justice. Their families need it. I know it's not my family. But there's somebody who's still crying over this. You know, you have some peace for them, because they've lived all these years with no peace," said Evans, according to Deseret News.
Article continues below advertisement
In 1956, after the newly married Jepson was last seen shopping around noon, her husband Joe Jepson, who worked at the Air National Guard, came home and found his wife's naked body on the bed with a knife stuck in her chest.
Barbara Jepson, who was four months pregnant, had been raped following a series of other rapes in the neighborhood. The husband was ruled out as a suspect at the time, and nobody was arrested for the crime.
Article continues below advertisement
While Evans went through the huge file, which consisted of findings from hundreds of detectives over the last 60 years, she zeroed in on Merz as a suspect after discovering there had been no forced entry at the residence.
Though Merz had separated from her mother at the time, he still had access to the victim.
Then, in 1960, another teenager, Mary Ann Perdrotta, a 15-year-old who rode horses with Merz and had a stable close to him, was fatally stabbed nine times.
Article continues below advertisement
Though detectives at the time suspected Merz, no arrest was made either. Within the next two to three years, Merz married Ina Merz, who was suspicious of her husband. Merz was an avid gambler, prolific child molester, an alcoholic and a womanizer.
As a result, Merz was arrested for molesting another 14-year-old girl. This time he was arrested and released while awaiting trial. Then, Ina accused him of molesting another girl after she found the minor's underwear in a drawer in the house. Next, Merz in a rage chased her into the streets and fatally shot her repeatedly before taking his own life.
"He'd marry these young women that had these young girls, and then he would abuse those girls," said Evans, according to The U.S. Sun.
Article continues below advertisement
Finally, Evans discovered one of Merz's stepdaughters, who is now 60 years old, called the police in 2017 to tell them what she knew about Perdrotta's death. She told detectives that Merz came home on the day Perdrotta was killed with a bloody knife, hands and clothes.
In an attempt to solidify her case, and two weeks before Merz's 87-year-old son died, she got his DNA with a warrant, hoping it could be matched to evidence collected at the scene. However, the genetic materials were so old and the DNA match was inconclusive.
Nevertheless, through its rigorous review policy, the LAPD determined there was enough evidence with a 99 percent certainty that Merz was Jepson's killer, and the case was classified as closed.
Become a Front Page Detective
Sign up to receive breaking
Front Page Detectives
news and exclusive investigations.
More Stories