Grisly new details: Father who allegedly murdered his children in Mexico believed they had 'serpent blood'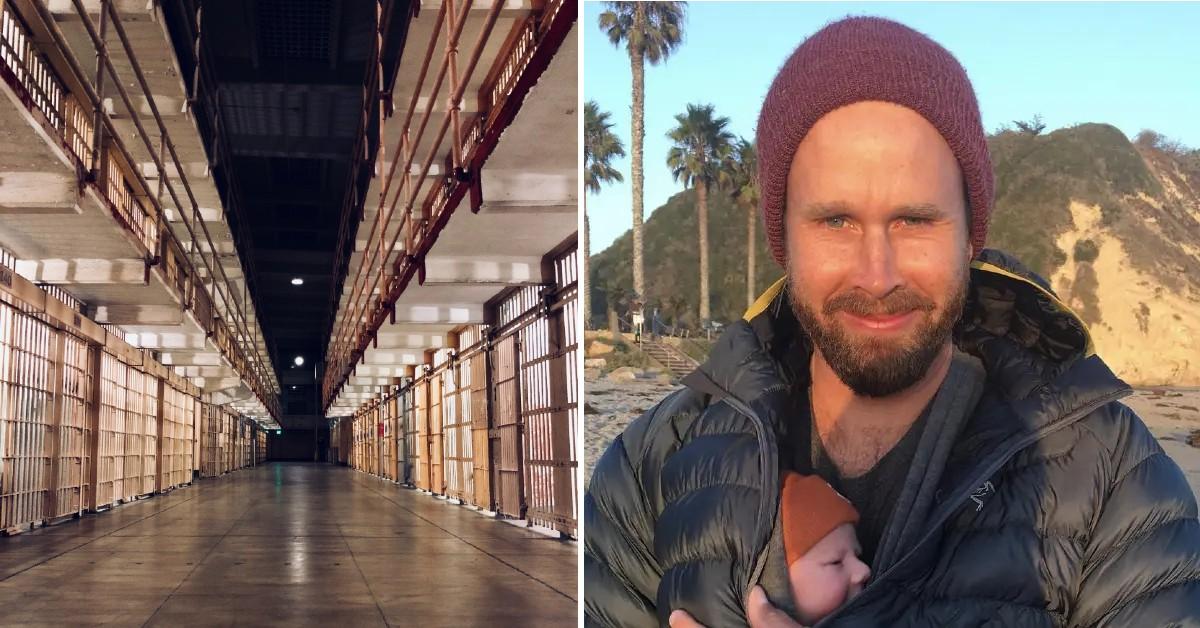 The California father accused of murdering his two young children in Mexico allegedly confessed to the crime, saying his wife had passed on her "serpent DNA" to their son and daughter and he was "saving the world from monsters," a criminal complaint claims.
Article continues below advertisement
Matthew Taylor Coleman, who allegedly became obsessed with QAnon and Illuminati conspiracy theories, currently is charged with the foreign murder of United States nationals.
According to the complaint obtained by FrontPageDetectives, Coleman, 40, took his daughter, R.C., 10 months, and son K.C., 2, from the Santa Barbara home he shared with his wife and the children's mother to Rosarito, Baja California, Mexico.
Article continues below advertisement
FBI agent Jennifer Bannon wrote in the complaint Coleman allegedly said he murdered the two young children in Mexico by shooting a spearfishing gun into their chests.
The complaint states that on Aug. 7, Coleman's wife told Santa Barbara police that the family had planned to go on a camping trip, but Coleman took off with the kids in their Mercedes Sprinter van and didn't tell her where he was going. He then failed to respond to her text messages.
The wife and mother told police at the time she didn't think her husband would harm her children or put them in danger, the complaint states.
The following day, Coleman and the couple's two children were listed as missing. At an officer's request, Coleman's wife used the "Find My iPhone" app on a computer, which showed her husband's cell was last at an open-air shopping center in Rosarito, Mexico.
Article continues below advertisement
On Aug. 9, the app showed Coleman near the San Ysidro Port of Entry and FBI agent Bannon contacted colleagues in San Diego, who took custody of Coleman as he attempted to drive back through the Mexico-United States border without his children.
"During an initial inspection of the Mercedes van, I was informed that Customs and Border Protection officers observed what appeared to be blood on the Mercedes Sprinter van's registration paperwork," Bannon wrote in the criminal complaint.
Article continues below advertisement
Bannon notes in the documents when federal investigators interviewed the suspect he "said that he drove his children to Mexico" on Aug. 7, and "because he did not have a car seat, he placed his youngest child, R.C., in a box and departed without" his wife.
Coleman "stated that he believed his children were going to grow into monsters so he had to kill them," the complaint states.
Article continues below advertisement
At approximately 5 a.m., Coleman allegedly told agents, he drove his van down a road in the area of Rancho Del Cielo and "stated that first he killed [daughter] R.C., using a spearfishing gun, piercing R.C. in the heart."
Coleman allegedly said his son "did not die right away," the complaint states, and he "described that he had to move the spear around, thereby cutting his hand in the process."
Article continues below advertisement
The father then allegedly moved the children's bodies about 30 yards away and placed them in brush, where they were later discovered. He allegedly ditched the spear gun and bloody clothes as he drove back toward Tijuana, Mexico. Authorities later recovered what is believed to be the murder weapon as well as the clothing and a baby's blanket.
Coleman "explained that he was enlightened by QAnon and Illuminati conspiracy theories and was receiving visions and signs revealing that his wife, A.C., possessed serpent DNA and had passed it onto his children," the complaint states, adding the suspect "said that he was saving the world from monsters."