He was mad his wife was insulted at a convenience store. Then, he found the man responsible and killed him.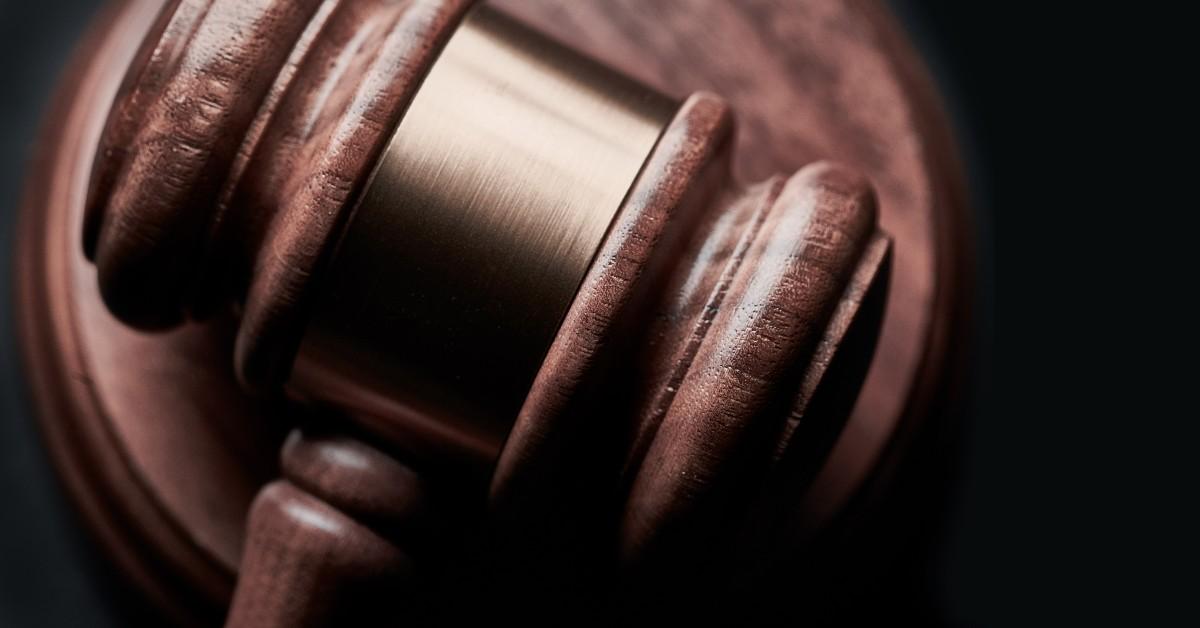 A California man was mad that his wife was insulted at a convenience store. Then, he found the man responsible and killed him.
Now, he will spend over five decades behind bars.
Article continues below advertisement
Recently, Alameda County Superior Court Judge Andrew Steckler sentenced Marius Dante Robinson to 55 years to life in prison for the shooting death of Robert Ellis Coleman, 43. Robinson was found guilty and convicted by a jury of first-degree murder.
On July 2, 2020, Robinson's wife encountered Coleman at a convenience store, where an altercation led to the victim verbally insulting her. Upon hearing from his wife, Robinson became infuriated and grabbed a .45 caliber pistol in search of Coleman.
Article continues below advertisement
Later, the 48-year-old defendant found Coleman and fatally shot him at International Boulevard and 72nd Avenue in the Oakland area.
However, the defendant remained adamant about his innocence regarding the homicide.
"I do feel your pain. I regret the fact that this situation caused you to lose a family member, but I promise you justice has not been served because I'm not the person that killed your family member. I promise you," said Robinson at his sentencing hearing, according to East Bay Times.
Article continues below advertisement
In addition, Robinson's defense lawyer, Deputy Public Defender Joseph Penrod, argued the prosecution invoked racially coded languages into the jurors' minds during the trial. Hence, he asked the court to vacate the defendant's guilty conviction based on the racial justice act.
In a rebuttal, prosecutors argued it was Penrod who had kept inserting race into the trial. Instead, he reminded the court that the defendant was caught on a series of surveillance cameras clutching the murder weapon as he walked around searching for Coleman. Prosecutors also told the jury the defendant had contradicted his story numerous times with the police, claiming he was searching for the victim because he was concerned for his wife's safety and had no knowledge of the argument between his wife and the victim.
Article continues below advertisement
Furthermore, the state produced a key witness who had heard Robinson argue with an individual at the store while asking for the whereabouts of Coleman. Prosecutors believed the defendant showed commitment and intent to kill Coleman.
"The fact that the defendant went and got in his BMW is another piece of evidence that shows his level of commitment in finding Mr. Coleman. He couldn't quickly widen the search on foot so he went and got his car. That behavior shows commitment, effort, and persistence, which all makes clear from the very beginning of this that he was determined to find Mr. Coleman. He lied to his friends and family and lied to the police, but he was very slick with this. He picked and chose where to admit he lied and minimized the lies he told to be consistent with the evidence. Mr. Robinson is clearly very smart," said Deputy District Attorney Erin Kingsbury, according to The Davis Vanguard.
Steckler dismissed the defendant's motions and ordered Robinson, who had been at the Santa Rita detention center awaiting his trial, to serve his time at a designated state prison.
Become a Front Page Detective
Sign up to receive breaking
Front Page Detectives
news and exclusive investigations.
More Stories