He Gunned Down His Wife In A Store With Their Son Nearby. Now, He's Headed To Prison.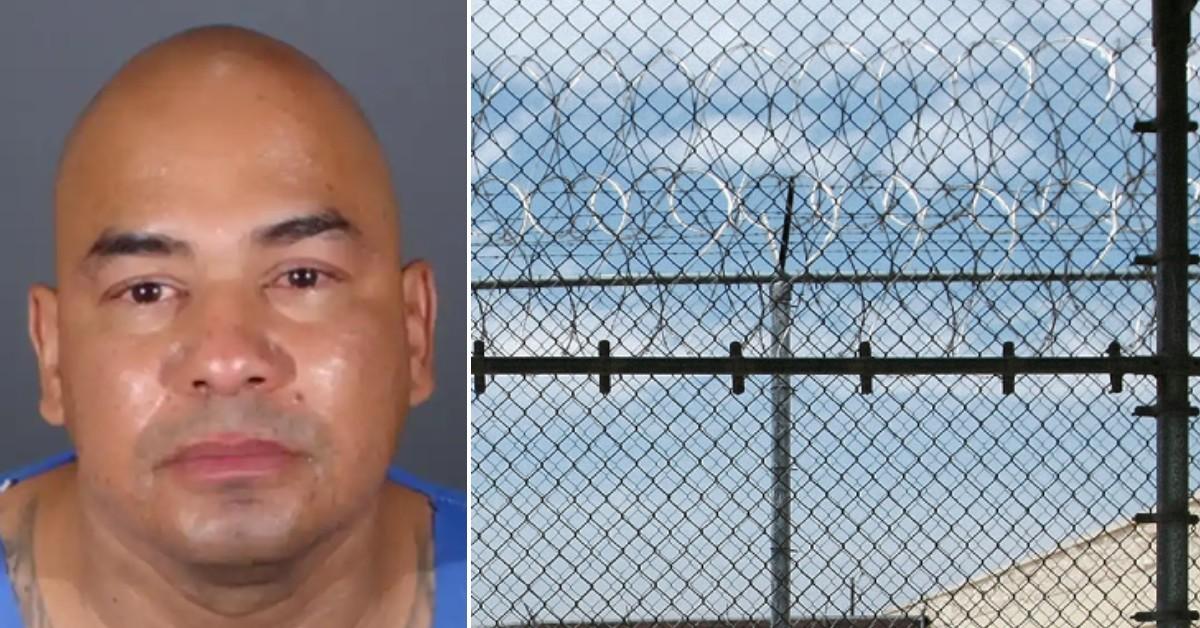 An ex-con with a violent past gunned down his estranged wife inside a department store with their son just outside. Now, he'll spend the rest of his life in prison.
Article continues below advertisement
Superior Court Judge Debra Cole-Hall sentenced Enrique Acosta, 43, of Whittier, California, to 102 years and four months to life in prison for the killing of Yvonne Annette Acosta on Dec. 22, 2020.
In July, Acosta was convicted of first-degree murder for gunning down his estranged wife inside a Kohl's store at the Whittwood Town Center. The incident was caught on surveillance as the two people's son stood outside the store's doors. Acosta was also found guilty of child abuse, violation of a court order, possession of a firearm by a felon and hit-and-run driving resulting in property damage, according to the Whittier Daily News.
Article continues below advertisement
The outlet reported that Yvonne Acosta met her estranged husband at the store in connection to a credit-card transaction. Instead, he gunned her down at the store, where she died.
Cole-Hall noted Acosta's "violent upbringing" during the sentencing and called the incident a "vicious and a cold act." She noted that Enrique Acosta had "no remorse" for the killing, according to statements he made to police following the shooting.
Article continues below advertisement
Cole-Hall threw the book at Acosta, who had previously been convicted in 2000 of voluntary manslaughter and in 2013 for criminal threats.
Yvonne Acosta's mother, Lydia Rodriguez, referred to Enrique Acosta as a "monster." "She loved you and she would hide a lot of things from us," she said.
Article continues below advertisement
Christina Sierra, one of the victim's sisters, chided Enrique Acosta for his actions as well. "My sister did not deserve to have her life taken from her. … You took the life of the one and only person who loved you unconditionally."
Susie Ortiz, another of the victim's sisters, said, "It didn't need to end this way. … You've hurt us and if that's what you wanted, you prevailed."
Article continues below advertisement
According to the Whittier Daily News, Elizabeth Ortiz, the victim's niece, who is now raising the estranged couple's son, applauded the fact that Acosta will be away for now on. "No one is to blame but you. … You are finally out of the picture."
The Whittier Daily news reported that during his closing argument, the prosecutor noted that Enrique Acosta had four previously convictions for domestic violence, including one in which he pleaded no contest to spousal battery approximately a month before the shooting.
Article continues below advertisement
During the deadly incident, Acosta shot his estranged life five times. Prosecutors argued that the killing was first-degree murder as it didn't come "under a heat of passion" and that he chose to bring the gun with him, the Whittier Daily News reported.
"He was upset with Yvonne and he was going to use it (the gun) that day," the deputy district attorney told the jury, noting that Acosta told his son that his mom "deserves it." "The defendant felt disrespected by Yvonne and felt that she did not care about him."
The defense had been arguing that manslaughter was "justice" in the case.
Become a Front Page Detective
Sign up to receive breaking
Front Page Detectives
news and exclusive investigations.
More Stories