Mom held drunken parties for teens and encouraged rape, officials say. Here's the details about the sex-fueled gatherings.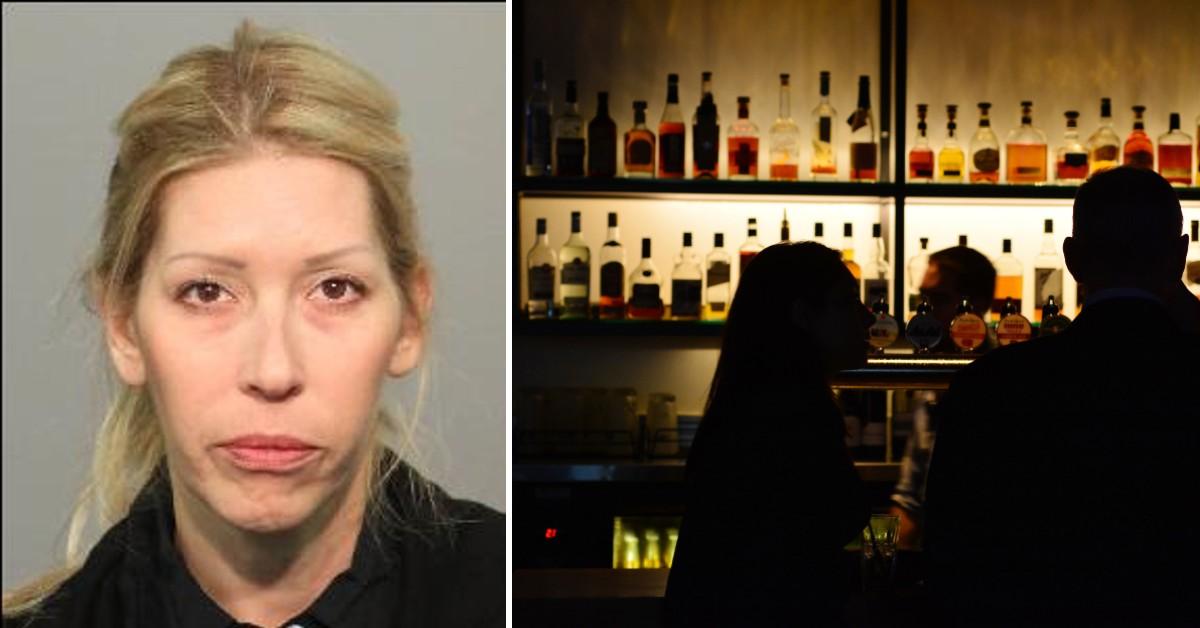 A mom is accused of hosting drunken sex parties — that including her facilitating the rape of girls — among teens, according to prosecutors in California.
Article continues below advertisement
Shannon O'Connor, 47, who now lives in Eagle, Idaho, was charged in connection to the case. Prosecutors say the parties happened in Santa Clara County, California, between 2020 and earlier this year.
Investigators say O'Connor would host the parties for 14- and 15-year-old teens and bought vodka and Fireball whiskey. She also provided condoms and told the teens not to tell their parents about the gatherings.
Article continues below advertisement
The Santa Clara County District Attorney's Office announced O'Connor's arrest this week and released a statement of facts that details numerous drunken, sex-fueled parties she allegedly organized for the teens.
O'Connor would Snapchat or text the teens to leave their homes in the middle of the night to come to her house to drink.
Before a Halloween party, O'Connor called police to say she was having a gathering and requested she be contacted if anyone made a complaint. She told police that no one would answer the door unless she was first contacted.
Article continues below advertisement
At that party, O'Connor schemed to take her husband out of the house and the children waited until he was gone to start drinking, according to prosecutors. Many of the 20 participants drank heavily to the point they vomited. Four of the girls passed out from drinking alcohol.
At a December party, O'Connor told a teen dating her son to perform a sex act on another teen boy, according to prosecutors. The girl refused the demand.
Article continues below advertisement
At the same party, with the same victim, O'Connor bought a drunk teen into a bedroom where the 14-year-old girl was on the bed, according to prosecutors. After being assault, the victim asked O'Connor, "Why did you leave me in there with him? Like why did you like do that? Like you knew like what he was going to do me," prosecutors noted.
O'Conner just laughed at the question, according to prosecutors.
During a New Year's Eve party, O'Connor watched and laughed as a drunk teen sexually battered a victim, according to the Santa Clara County District Attorney's Office. The victim at that party was so intoxicated that earlier in the night she could not keep her head above water in a hot tub, prosecutors said.
Article continues below advertisement
O'Connor is not just accused of hosting sex-filled parties. Prosecutors also said she let a minor drive her SUV in a high school parking lot while two other teens held on the back. One of the teens fell off and was knocked unconscious.
O'Connor — who is also known as Shannon Bruga, is also accused of making more than $120,000 in unauthorized charges on a company credit card she was given as an administrative assistant for Aruba Networks, according to prosecutors.
In total, O'Connor faces 39 criminal charges in connection to her alleged actions, including child endangerment, giving alcohol to minors and molesting a child.
Become a Front Page Detective
Sign up to receive breaking
Front Page Detectives
news and exclusive investigations.
More Stories