Why Cannibalism Was Once Used to Deal With the Dead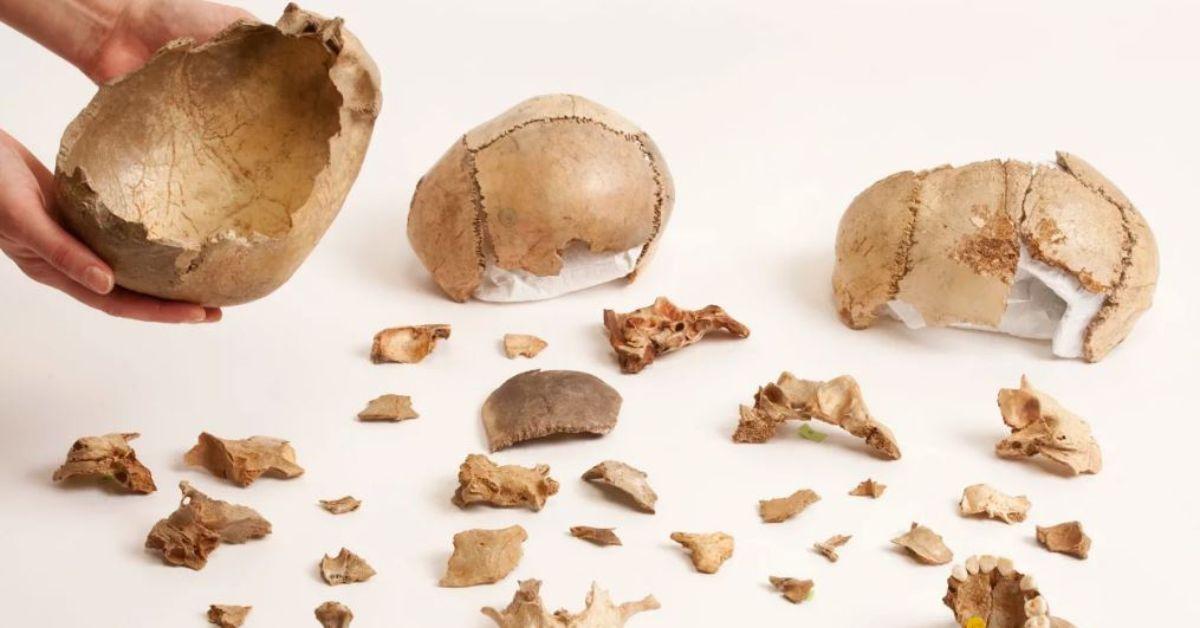 The thought of people eating people is thought to be repulsive today, but thousands of years ago the practice was considered normal.
According to a study in ScienceDirect, the cannibalism was not out of necessity. Rather, it was just a normal part of human culture in Europe some 15,000 years ago, Knewz.com has learned.
Article continues below advertisement
Researchers reported finding gnawed bones and human skulls carved into the shape of cups in Gough's Cave in England, and the new study suggests that the evidence of cannibalism there was not an isolated event.
Focusing on the Magdalenian period of the later Upper Paleolithic area, researchers at London's National History Museum found evidence of cannibalism in France, Germany, Spain, Russia, the United Kingdom, Belgium, Poland, the Czech Republic and Portugal.
The research was conducted on humanity from 11,000 to 17,000 years ago.
The research showed signs of cannibalism, as remains with chewing marks, skull bones were seen with cut marks and bones were broken in a way that suggested they were used to extract nutrients.
Researchers say the burials were a ritualistic practice.
It is "undeniable that the frequency of cannibalistic cases among Magdalenian sites exceeds any incidence of this behavior among earlier or later hominin groups) and suggests that mortuary cannibalism was a method Magdalenian people used to dispose of their deceased," the study states.
Article continues below advertisement
"Instead of burying their dead, these people were eating them," study coauthor Silvia Bello, a paleoanthropologist and principal researcher at the National History Museum, said in a press release obtained by CNN. Cannibalism was "not simply practiced out of necessity."
"That in itself is interesting, because it is the oldest evidence of cannibalism as a funerary practice so far known," Bello said.
Researchers say that practices of the people from the Magdalenian culture - located in the northwestern portion of Europe, differed from other contemporaries, such as those in the Epigravettian culture, whose people buried their dead rather than eating them.
"There was a shift towards people burying their dead, a behavior seen widely across south central Europe and attributed to a second distinct culture, known as the Epigravettian," the Natural History Museum said in the release, according to CNN.
Researchers believe the phasing out of the practice came as different cultures molded together and changed the way they did things.
"We believe that the change in funerary behavior identified here is an example of demic diffusion where essentially one population comes in and replaces another population and that brings about a change in behavior," said William Marsh, postdoctoral researcher at the museum, in the press release CNN reviewed.
Article continues below advertisement
Never miss a story — sign up for the Front Page Detectives newsletter. Be on the scene the moment news breaks.
While the study includes some inferences from evidence obtained, it still provides an intriguing glimpse into how people possibly lived thousands of years ago.
"We're missing the remains of most people who lived in Europe during the Paleolithic and so it can always be tricky to be sure of what people did with their dead," Thomas Booth, a senior laboratory research scientist at the Francis Crick Institute who was not involved in the study, told CNN. "However, this study provides pretty convincing evidence that ritual funerary cannibalism was practiced by people across Europe 20,000-14,000 years ago."
Become a Front Page Detective
Sign up to receive breaking
Front Page Detectives
news and exclusive investigations.
More Stories