Woman tracks down alleged car thief, drags him from barbershop by the dreads in confrontation caught on camera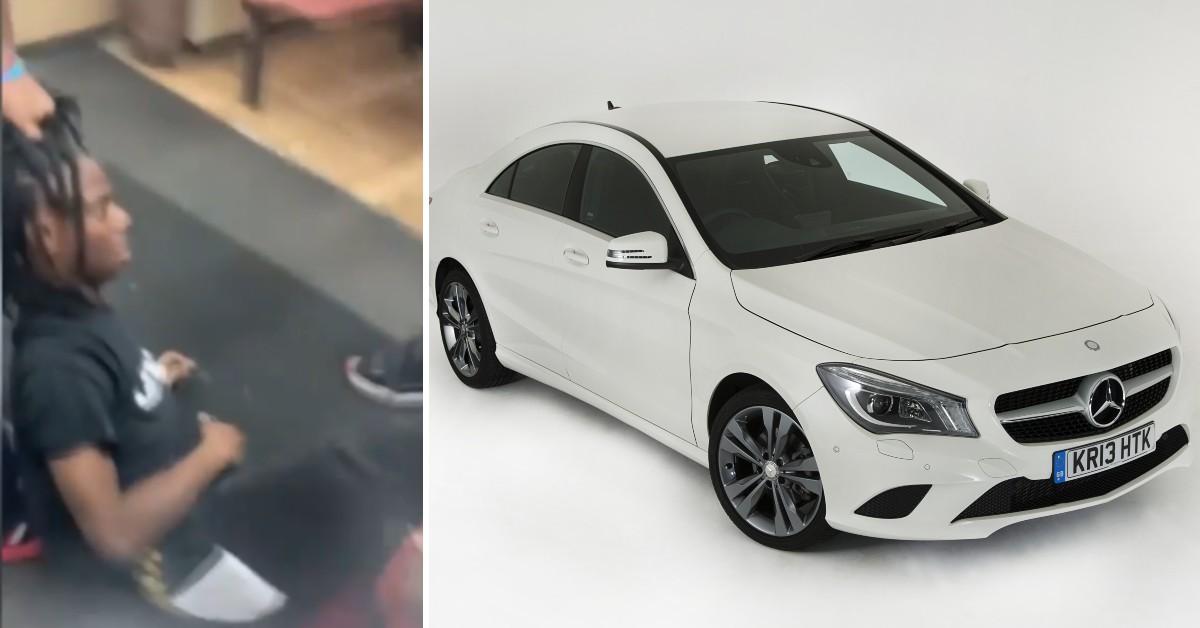 A Michigan woman whose Mercedes Benz was stolen grew frustrated with police and took matters into her own hands — literally — when she confronted the alleged car thief and dragged him out of a barbershop by his dreadlocks.
Article continues below advertisement
Bianca Chambers recently had a brand-new white Mercedes-Benz she shared with her boyfriend stolen in Detroit. For days, she tracked her car across the city using social media tips, but each time she found it and called 911 — four times in total — the person who stole it got away.
On July 14, Chambers located the vehicle again, slashed the tires so the alleged thief couldn't escape and headed into the hair salon 7 Days West, where she found the man she suspected getting his hair done.
Article continues below advertisement
"At that point, I was like…I'm not letting this man walk again," she said, according to WJBK.
Chambers went up to the suspect and asked if that was his Benz. He denied it, and she went after him, dragging him across the floor by his dreadlocks, video of the incident shows.
Chambers told WDIV-TV she thought the teen needed a "good old-fashioned ass whoopin'."
Barbershop customers stepped in to help Chambers by making a citizen's arrest until police could respond to the scene.
Article continues below advertisement
"They was driving, they was having a good time, they was smoking but, yes, when I got my car, it was very clean," Chambers said, noting the alleged thief had the Mercedes-Benz detailed.
"You're just the dumbest criminal, that's all. You're joyriding in my car like nobody was going to see," she added.
The suspect allegedly has a record of stealing vehicles since he was a teen. He declined to press charges against Chambers, but he is being held for receiving stolen property, WDIV-TV reported.
Become a Front Page Detective
Sign up to receive breaking
Front Page Detectives
news and exclusive investigations.
More Stories