California Suspects Accused Of Operating Underground Casino Operation Cops Call 'Den Of Criminal Activity'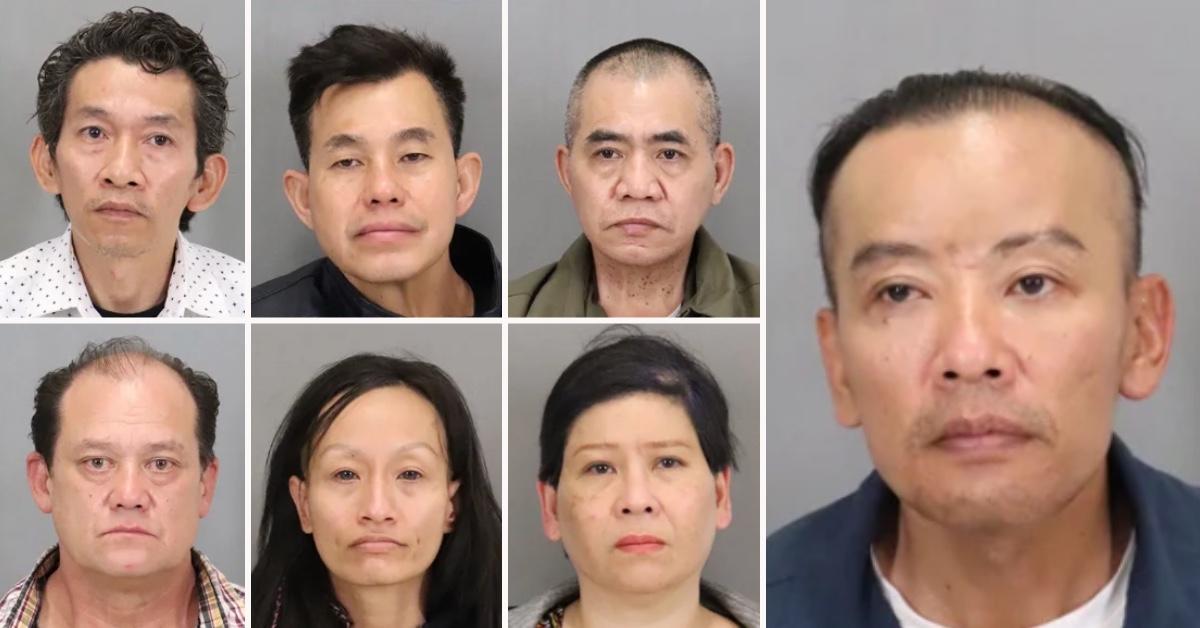 A recent bust at two homes in California led to authorities to breaking up an underground casino operation that served as hubs for drugs and other illegal activities, authorities said.
Article continues below advertisement
"What these homes turned into is a den of criminal activity," San Jose police Sgt. Christian Camarillo said after police executed a search warrant at the properties on Oct. 13, KNTV reported.
During the raid, officials said officers arrested seven people — five of whom turned out to have outstanding felony warrants — and confiscated seven ounces of cocaine, thousands of dollars in cash, and stolen retail property, among other evidence.
Police said they also found a lab for making crack cocaine.
Article continues below advertisement
According to KNTV, the suspects taken into custody were identified as Nhu Huynh, 48, Anita Nguyen, 53, Truong Trang, 51, Dat Nguyen, 46, Thang Nguyen, 54, Phuoc Nguyen, 52, and Quynh Pham, 35.
Authorities noted one alleged casino operator, Huynh, was connected with a non-fatal stabbing of a homeless man that previously occurred at the illegal establishment.
"On Sept. 4, he actually stabbed one of the people that was there visiting this illegal operation," Sgt. Camarillo said. "That person subsequently reported the incident...It just goes to show what was occurring at some of these locations."