Dead Cattle With Tongues Cut Out Baffle Authorities In Central Texas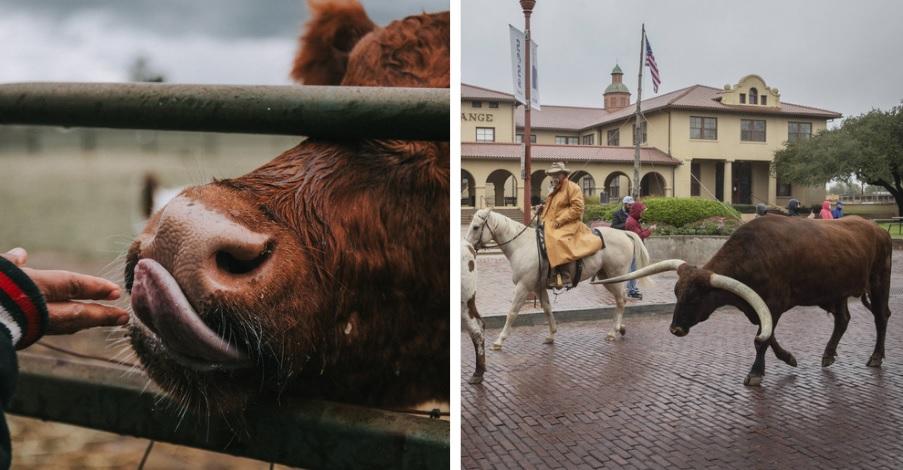 You might call it the mystery of the mutilated moo-cows.
Authorities in central Texas want to know who left at least six dead head of cattle along a highway in recent weeks. All of them had part of their mouths cut out, as if a surgeon operated on them.
"The tongue was also completely removed from the body with no blood spill." a statement from the Madison County Sheriff's Office last Wednesday said.
Article continues below advertisement
In two cases, "a circular cut was made removing the anus and the external genitalia," the statement on Facebook continued.
The cows were found along a highway in Brazos, Madison and Robertson counties, southeast of Waco.
The cattle showed no sign of putting up a fight, the statement said. There's also no sign of damage to the carcasses by wild animals.
At least five other head of cattle found in recent weeks had similar mutilations, so they could be connected.
This sort of discovery among cattle has occurred off and on for decades, but with no definitive explanation.
AgDaily noted thousands of mutilations were reported in New Mexico in 1979. Those deaths, along with almost 200 more years earlier in Colorado, gained the FBI's attention.
But the Lubbock Avalanche-Journal reported federal agents decided "common predators" killed them.
More recent cattle mysteries unfolded in Georgia in 2016, then in Oregon in both 2019 and 2021.
Beef tongue, also known as lengua, is a delicacy in some cultures, with numerous recipes accessible online. Cookingdocs.com says the average tongue weighs 10 pounds.
Become a Front Page Detective
Sign up to receive breaking
Front Page Detectives
news and exclusive investigations.
More Stories