Here's why police arrested mom of two brothers allegedly involved in fatal shooting of Chicago cop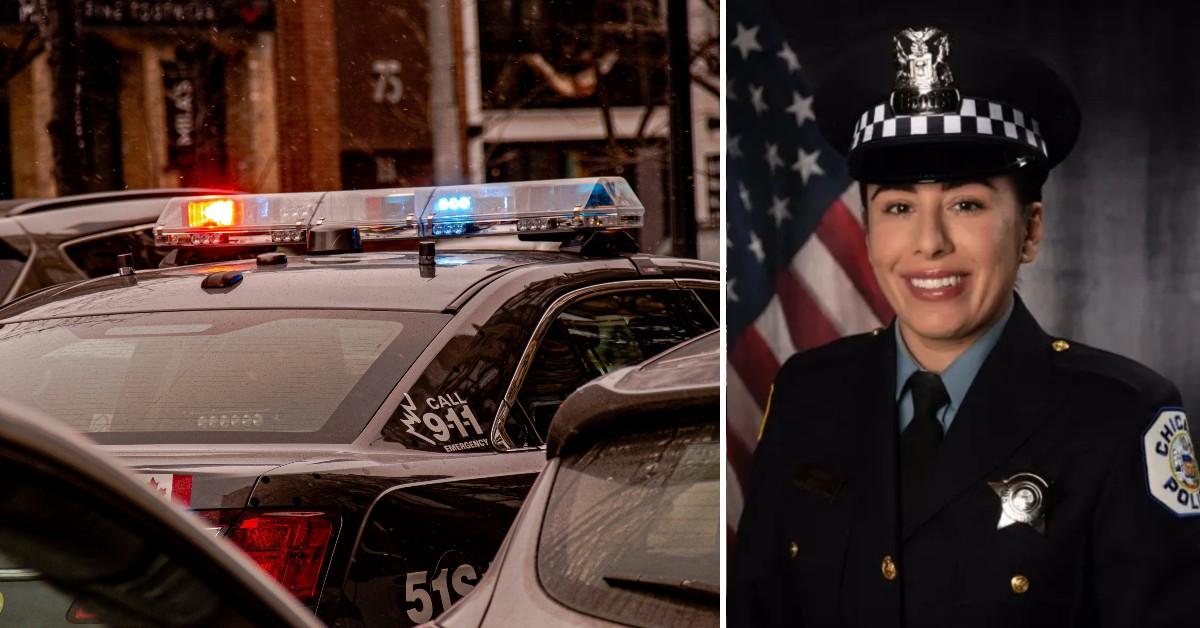 Police have taken into custody the mother of two brothers in Illinois who were arrested in connection to the fatal shooting of a cop during a traffic stop.
On Aug. 10 at around 8:30 a.m., officers received reports of a disturbance at Advocate Christ Medical Center in the Chicago suburb Oak Lawn.
Article continues below advertisement
Responding officers said they found Evalena Flores at the hospital attempting to get into the room of her son, Emonte Morgan, 21, who was receiving treatment for a gunshot wound he sustained when he and his brother, Eric Morgan, 22, got into an Aug. 7 firefight with Chicago police that killed officer Ella French, 29.
A Facebook livestream obtained by television station WFLD of the incident involving the men's mother shows Flores rushing past nurses at the hospital and toward officers.
"I'm trying to see my son," the mother repeatedly yells in the video, telling officers in the hallway: "Don't touch me!"\
Article continues below advertisement
Oak Lawn police said while authorities subdued Flores, she allegedly kicked one of the hospital's public safety officers in the groin and resisted efforts to take her into custody, WFLD reported.
Flores currently faces several misdemeanor charges, including battery, resisting a peace office, and criminal trespass to real property.
As FrontPageDetectives previously reported, Emonte Morgan and his older brother, Eric Monte, were driving in Chicago's South Side when Officer French and her partner pulled the two men over for expired plates.
The vehicle's occupants allegedly opened fire on French, her partner and a third officer at the scene. French was fatally struck by a single bullet to the head. Her partner suffered gunshot wounds to the eye and shoulder and he has a bullet lodged in his brain. He is currently listed in critical condition.
Article continues below advertisement
Emonte Morgan faces charges of first-degree murder of a peace officer, two counts of attempted first-degree murder of a peace officer, aggravated unlawful use of a weapon, and unlawful use of a weapon by a felon.
His older brother, Eric Morgan, is charged with aggravated unlawful use of a weapon, unlawful use of a weapon by a felon, and obstruction of justice.
On Aug. 10, a judge ordered the pair each be held without bond. The brother's mother is currently scheduled to appear in court on Sept. 15.
"We will never forget the true bravery she exemplified as she laid her life down to protect others," Chicago police wrote of French, the slain officer, on social media.
Become a Front Page Detective
Sign up to receive breaking
Front Page Detectives
news and exclusive investigations.
More Stories