He led a Chicago gang with an iron fist for decades, including murder. Prosecutors finally convicted him.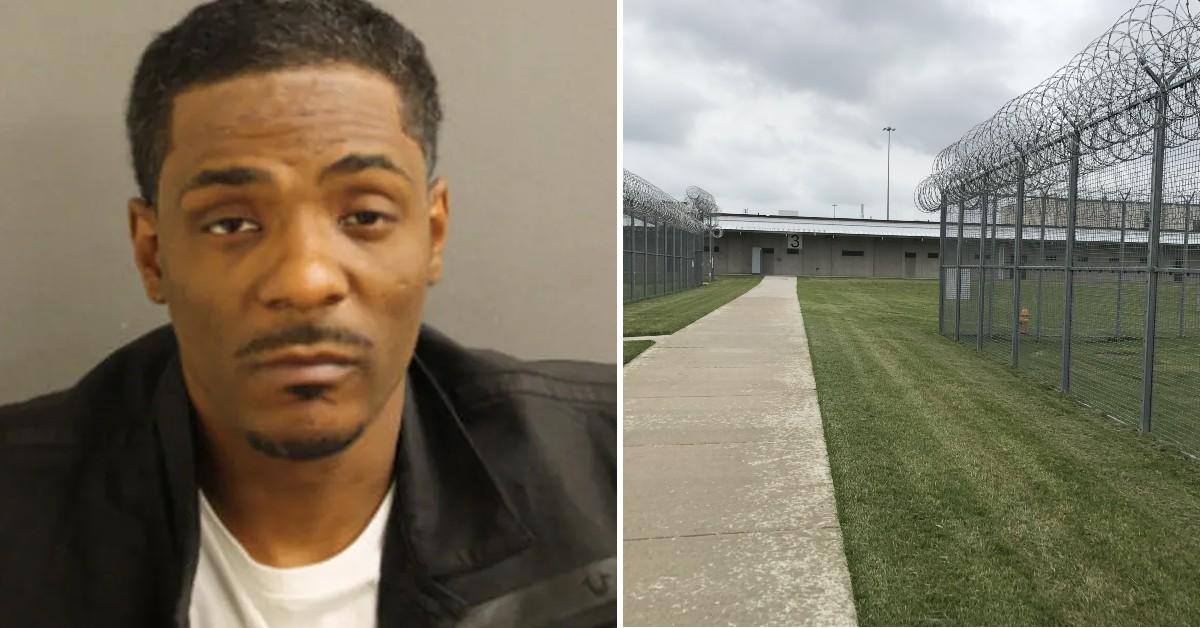 For decades, a Chicago kingpin unleashed terror and committed multiple murders in the city's west and southside.
Now convicted, he faces a mandatory life sentence in federal prison.
Article continues below advertisement
Last week, a federal jury convicted the leader of the Four Corner Hustlers street gang Labar Spann, also known as "Bro Man," of racketeering conspiracy, two counts of murder in the aid of racketeering and extortion.
The 43-year-old gang leader was connected to at least six homicides over the years. However, prosecutors were only able to prove the murders of Maximillian McDaniel on July 25, 2003, George King on April 8, 2003, Willie Woods on April 17, 2003, and Latin King boss Rudy "Kato" Rangel on June 4, 2003.
Article continues below advertisement
Spann had been on the radar of the Organized Crime Drug Enforcement Task Force for years and was indicted in 2017 with eight other members of the Four Corner Hustlers.The gang operated within the Chicago neighborhoods of West Garfield Park and Humboldt Park on the city's west side. At the same time, they also operated in the former LeClaire Courts public development housing on the south side of Chicago.
According to federal prosecutors, the gang's activities included murder, drug dealing, robbing rival drug dealers and witness intimidation through violence.
Most of the other gang members already pleaded guilty and were sentenced in exchange for their testimony against their former boss. During the eight-week-long trial, jurors heard graphic details of Spann's involvement in the murders, including Carlos Caldwell, whom Spann blamed for crippling him after being shot in 1999. In addition, Assistant U.S. Attorney Timothy Sorino described the defendant's mode of operation as spectacular with reckless abandonment.
Article continues below advertisement
"He is a Four Corner Hustler. He is a smart, ruthless and manipulative gang leader. He is a person who kills, he robs, he extorts, and he intimidates others. All in furtherance of his gang, the Four Corner Hustlers, and he has done it for over two decades. The point was to be feared on the streets," said Sorino, according to Chicago Sun Times.
Spann's defense lawyer, Steven Shobat, attempted to minimize the defendant's role as the gang leader when he told jurors that the other gang members' testimonies were based on lies and incentivized by their plea deals with the prosecution.
Article continues below advertisement
"They raise their right hands and swear to tell the truth and then they lie. You gotta ask yourself, what is so magical that they would now stop lying and suddenly start telling the truth? Of course there is nothing magical about it. People are what they are, they do what they do," said Shobat in his closing arguments, according to Chicago Tribune.
While seated in a wheelchair, Spann took the stand and denied the charges, claiming he never even knew Rangel was the Latin King Boss until he was shot.
Regardless, the jury still found the defendant guilty.Spann is scheduled for sentencing on March 9 and 10.
Become a Front Page Detective
Sign up to receive breaking
Front Page Detectives
news and exclusive investigations.
More Stories