Brother of 10-Year-Old Boy Found in Street Weighing 36 Pounds Reveals Details About Life Inside Georgia House of Horrors: Report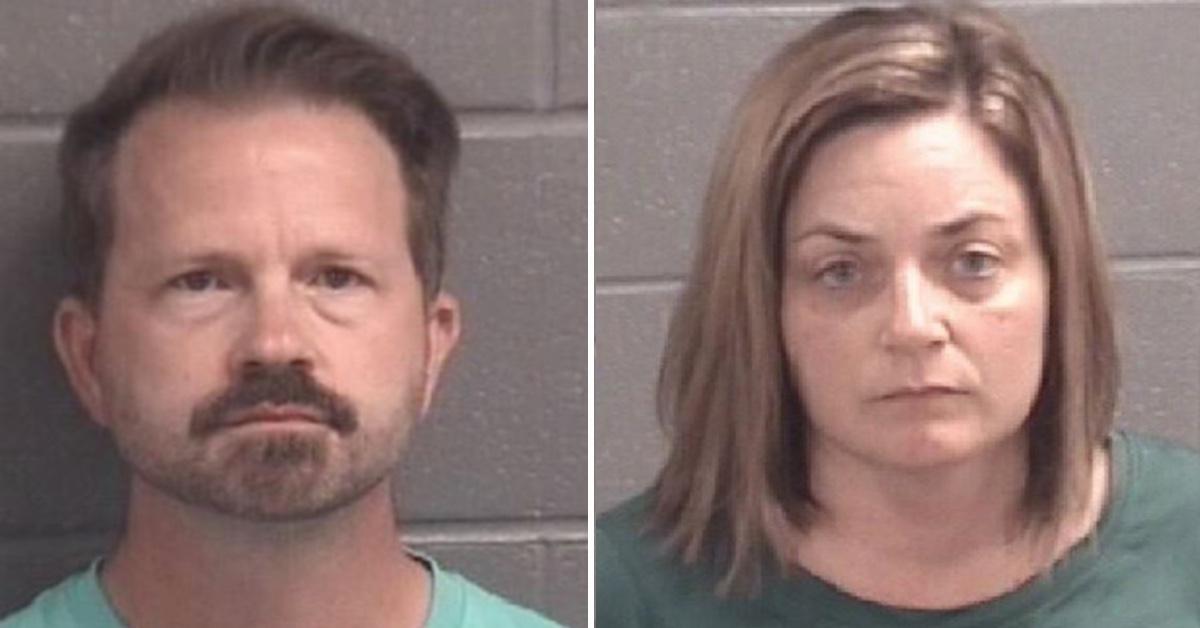 A couple in Georgia are accused of child abuse and negligence after their 10-year-old son was found wandering the streets looking for food, and the child's older sibling has opened up about what he alleges life was like behind closed doors.
Tyler and Krista Schindley were arrested after a neighbor rescued their child, who weighed just around 36 pounds, The New York Post reported.
"This child was, simply put, being starved to death, and it is tragic," Griffin District Attorney Marie Broder said during a May 16 press conference. "I truly believe that if he had not gotten out of that home, this would be a very different case."
Article continues below advertisement
Warrants claim that between May 2020 and May 2023, the child's parents "intentionally withheld food" from the boy and caused him "cruel and excessive physical and mental pain" when they "intentionally withheld food from the juvenile for an extended period of time."
While the boy was in the couple's custody, the warrants state, they injured him with "physical contact" and caused "dental injury and disfiguration" for which they failed to seek medical attention.
The warrants go on to allege the parents "locked the juvenile child inside his bedroom, leaving the child alone in their Griffin residence, for extended periods of time, and on multiple occasions, with no access to lights, food, clothing or adult interaction and/or assistance."
The documents also claim there was a lack of "hot or warm running water, outside view, toilet paper, electronic communication, human interaction, adult supervision or access to exit."
The child's older sibling, now in his early 20s, alleged in an interview with the Daily Mail that he also suffered at the hands of his churchgoing parents, wealthy spa business owners who have been foster parents to eight children.
"They were abusive to me physically and mentally. It was getting worse and worse every day and I just couldn't take it anymore, I had to run away," the sibling, who requested to remain anonymous, told the publication. "I couldn't leave my room. They would beat me very badly. They would tell me terrible stuff like, 'You're a waste of space, a disappointment, you shouldn't even be alive.' My dad would try to convince me I wasn't his son."
He claimed that at times he tried asking for help, but the couple "would say bad things about me, tell people I was a problem child, "Oh, he's just spouting off lies again.' So nobody ever believed me."
"When I was young they would put dish soap in our mouths and make us leave it sitting in there, we couldn't spit it out," the son continued, alleging, "As we got older they realized that didn't work so they decided to turn up the abuse by hitting us. It went from spanking to hands, to belts, wooden spoons. I've been whipped with cords."
"The worst I've had was a baseball bat," the sibling alleged in the interview. "They would hit me in the sides, my back, anywhere that could be covered up with clothing. It became normality for me because it happened every day, even multiple times a day."
District Attorney Broder called the 10-year-old boy's current case "just disturbing" and "heartbreaking."
Other children were removed from the family's home and placed in protective custody.
The Schindleys face charges of criminal attempts to commit a felony, false imprisonment, battery, and cruelty to children, police said.
Become a Front Page Detective
Sign up to receive breaking
Front Page Detectives
news and exclusive investigations.
More Stories