A South Carolina College Freshman Was Found Dead After 'Mud-Bogging' with Classmates in 1997. The Case Could Still Be Solved.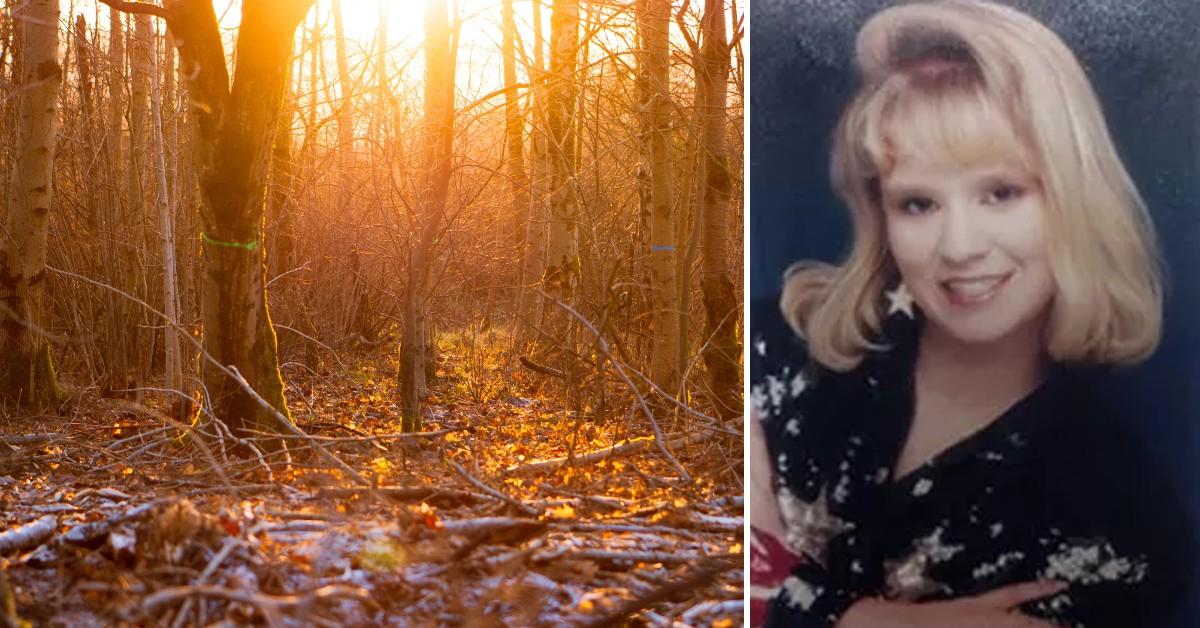 Stacey Brooke Holsonback, a student at Clemson University in South Carolina, went "mud-bogging" with a couple of classmates on Feb. 19, 1997, and the vehicle got stuck. She reportedly left the scene when the two men argued.
Article continues below advertisement
The next day, Holsonback's body was found floating in Lake Hartville. More than 26 years later, the case remains unsolved. She was 19 at the time of her death.
"Right now it's kind of a cold case. There isn't a whole lot going on," Warren Holsonback, Stacey's father, told the Independent Mail in 2017, calling calling having no answers in the case for decades "a long time."
Article continues below advertisement
Still, investigators don't consider the case cold. Thom Berry, the South Carolina Law Enforcement Division's public information officer, told the outlet that homicide investigation is active and open. However, he didn't share any new details in 2017.
According to the Oconee County Sheriff's Office, Holsonback's death was ruled homicide by strangulation. The two men who accompanied her on the mudbogging — the act of driving a vehicle through muddy waters for a thrill — trip near Seneca, South Carolina were considered persons of interest but were never charged.
Article continues below advertisement
Police say there was drinking involved but that it didn't play a part in Holsonback's death. The Oconee County Sheriff's Office has asked the public to help them find out more details of the incident.
"Stacy's family and the investigators involved in this case remember it as if it happened yesterday," Oconee County Sheriff Mike Crenshaw said. "We will never give up because we know there is someone out there that can provide the information, we need to close this case. I ask that person to come forward not only because it is the right thing to do but to allow her family the opportunity to have some sense of closure in their lives."
Article continues below advertisement
According to the Independent Mail, Holsonback was a freshman biochemistry major at Clemson. Cynthia McCabe, who was the assistant news editor for The Tiger newspaper at Clemson when the incident happened, said there were many details missing from what happened.
"It was just a series of 'you've got to be kidding me' events," McCabe said. "It was like everything that could go wrong, did go wrong. I just remember at the time feeling a kind of horror on behalf of her family."
Article continues below advertisement
Crenshaw told the Independent Mail that the case has stayed with him over the years. He was a 32-year-old lieutenant at the time of the homicide.
"When you're personally involved in these cases, they tend to wear on you. It stays on your mind," Crenshaw said. "It's been on our minds for 20 years. We want to give closure to her mother, her father, her family."
Article continues below advertisement
Crenshaw also told the outlet that the department is not giving up on solving the case.
"We still think there's information out there that could help us in solving this case. We believe this case is one of our unsolved cases, but we feel like we have a sense of direction of where to go and who to look for," Crenshaw said. "So we're going to keep pressing on and moving forward until we have someone in jail who's responsible for her death."
Police ask anyone with information on the homicide to contact Crimestoppers at 638-STOP or 1-888-CRIME-SC. You can also text in your tip to 274637. If you submit a tip that leads to an arrest, you could be eligible for a $2,000 cash reward.
Become a Front Page Detective
Sign up to receive breaking
Front Page Detectives
news and exclusive investigations.
More Stories