How DNA seemingly helped solve the 46-year-old killing of a girl looking for a ride home from Sunday School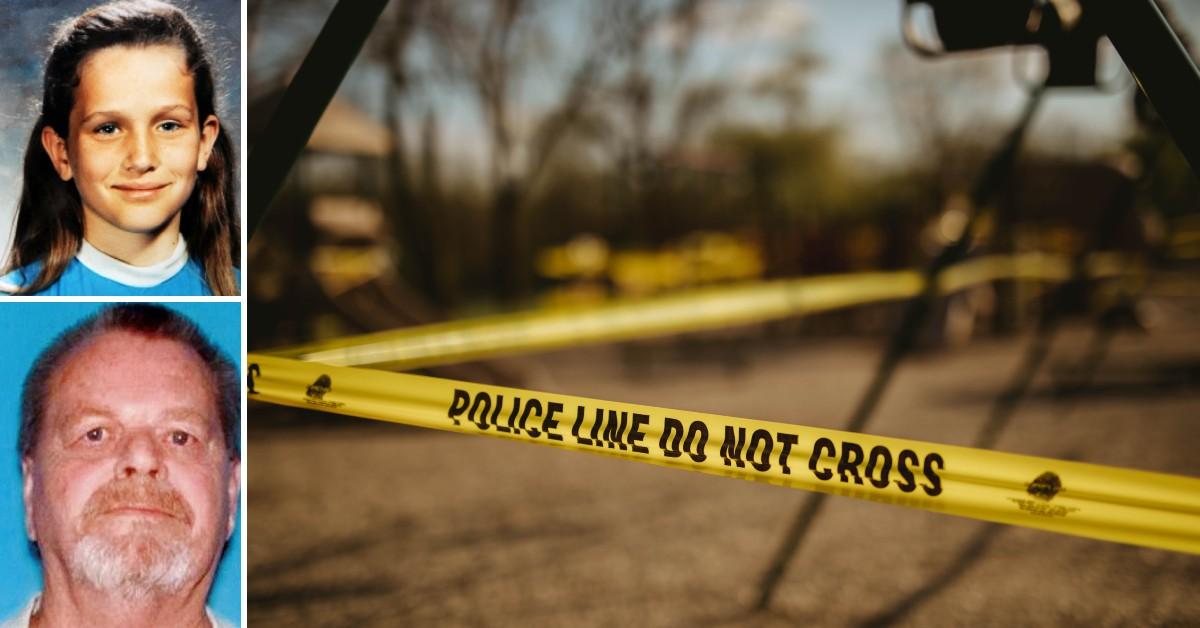 All Linda O'Keefe wanted was a ride home from summer school almost five decades ago. Instead, she was sexually assaulted and strangled.
Now, with the help of Twitter and advanced DNA technology, police solved the murder mystery.
Article continues below advertisement
In the summer of 1973, the sleepy, picturesque town of Corona Del Mar, a lush seaside neighborhood of Newport Beach, California, would never remain the same. On July 6, O'Keefe begged her mom for a ride home after summer school, but the 11-year-old was told by her mom that she was too busy at work and would not be able to pick her up.
Then, the victim was seen by a classmate leaving the school office crying and upset. Later, O'Keefe was spotted by neighbors at an intersection close to her house on Orchid Avenue around 1:15 pm, talking to a man in a turquoise-colored van.
She never made it home.
Article continues below advertisement
The next day, O'Keefe's body was discovered three miles from her home by a local architect who had been biking along a local trail, popular with avid bird watchers. Her body was found in a ditch. O'Keefe was still in the homemade dress made by her mother. She had ligature marks with scratches on her body, indicating she fought for her life. The victim's father, Richard O'Keefe, identified her remains, while the medical examiner established she was sexually assaulted, strangled and died violently.
Two days later, investigators arrested a suspect who had confessed to the homicide. However, he was later released after authorities realized nothing connected him to O'Keefe, and his motive was just to gain notoriety.After that, investigators ran out of leads. Some tire tracks were photographed but could not be compared with any vehicle at the time.
Article continues below advertisement
As a result, the case went cold until 2009 when Newport Beach police initially ran a DNA test on a sperm swab collected by a forward-looking Crime Scene Investigator Jim White in 1973.
"I knew it was potentially important because there was semen there, but that it would become as important as it was … I had no envision that the testing would become as sophisticated as it became. This one little screw cap vial with two little swabs in it that lasted all that time," said White in an interview with CBS News.
Article continues below advertisement
The DNA profile had no hits in the national criminal database, except, now, the police knew they were looking for a Caucasian man. In 2017, Newport Beach Investigator Sgt. Court Depweg hired Parabon Nanolabs to generate a DNA genealogy profile. The company had gained notoriety because of its success that led to the arrest of the Golden State Killer. The technique involves taking a suspect's DNA and comparing it with family members who had voluntarily submitted their DNA in various databases and depositories. As a result, it provides authorities with a larger pool of DNA in contrast to the national criminal database.
Still, there were no hits.
Article continues below advertisement
On July 6, 2018, 45 years after O'Keefe's death, Newport Beach Police re-opened the case and launched a Twitter campaign for O'Keefe, sharing her story from the victim's point of view and giving her a voice. The campaign went viral with seven million tweets globally.
"We didn't want to lose a sense of that this was a real person. Linda was an 11-year-old girl whose life was ended. Giving her a voice, making sure her story was heard — it wouldn't be as easy to do through a press release," said Jennifer Manzella, a spokeswoman who initiated the Twitter strategy for the Newport Beach Police Department, according to The Mercury News.
Article continues below advertisement
Later, Parabon partnered with FamilyTreeDNA who had just opened up its own database to law enforcement to solve violent crimes. They used the DNA profile from the evidence collected at the crime scene and matched it with their database. They got a hit.
It was a perfect match for James Alan Neal. The now 72-year-old married father and grandfather lived in Colorado and had submitted his DNA researching his family tree. Taking precautions, authorities needed to build an airtight case against the suspect and decided to surveil him to retrieve fresh DNA to confirm the match. Neal, an avid smoker, provided investigators with a DNA sample after tossing away a cigarette in the parking lot of a grocery store. Upon submission to the lab, It was a confirmed match. In addition, investigators also found out Neal had an extensive criminal record dating back to 1966. He had changed his identity after O'Keefe's murder. His original name was James Albert Layton.
Article continues below advertisement
The suspect was arrested in February 2019 and charged with murder, two special circumstances of kidnapping, and an act during the murder of a lewd and lascivious act upon a child under the age of 14.
Since Neal had allegedly sexually assaulted two other young girls between 1995 and 2002 in Orange County, the cases were still within the statute of limitation. Hence, prosecutors were able to add the new charges, which carried a life term in prison if convicted.
However, in 2020, Neal died of natural causes while in custody, and prosecutors never got a chance to take the case to trial.
O'Keefe was described by her family as a fun-loving child, a gentle soul, and a member of the Girl's Scout that loved nature and Blues music. Her parents died, never knowing who killed their daughter.
Become a Front Page Detective
Sign up to receive breaking
Front Page Detectives
news and exclusive investigations.
More Stories