Who was D.B. Cooper? Part two: The unsolved mystery that remains today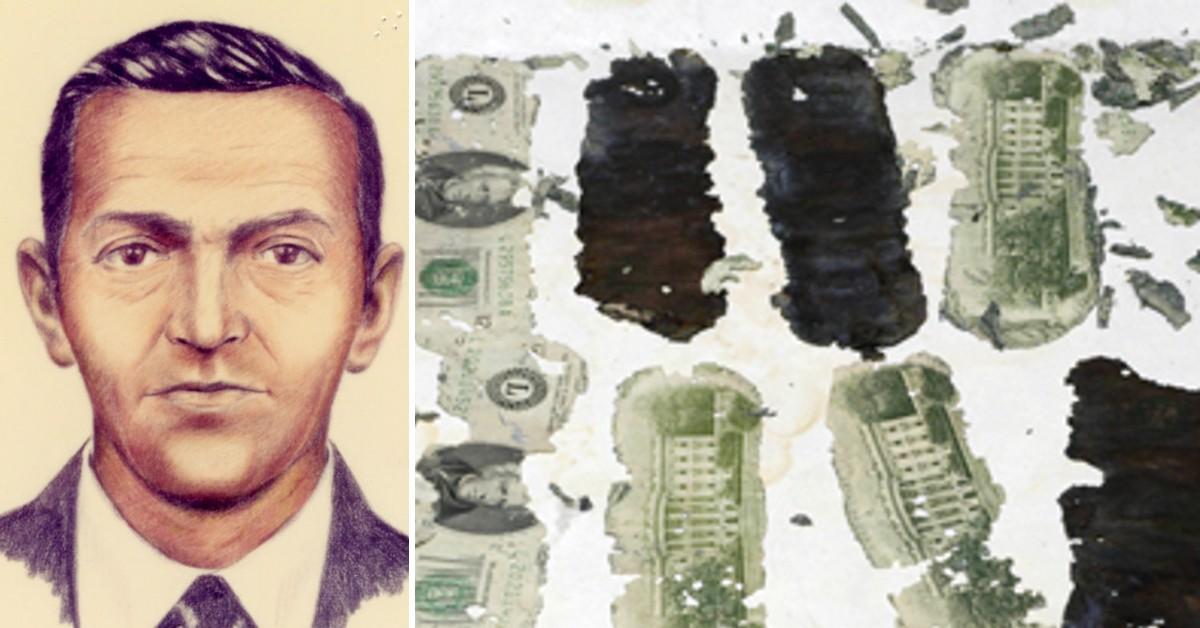 On Nov. 24, 1971, a man identifying himself only as "Dan Cooper" boarded Northwest Orient Airlines Flight 305 at Portland International Airport. Once in the air, he claimed to have a bomb and threatened to detonate it unless his demands were met — $200,000, four parachutes, and the plane to be refueled when it landed in Seattle.
The authorities complied, and once back in the air, "Cooper" ordered the aircraft to fly to Mexico City under set conditions. However, before the aircraft could reach Reno, Nevada, to refuel, the suspect used the parachutes to leap from the back of the plane into the wilderness. Neither he nor the money was ever seen again, and the mystery of D.B. Cooper would become one of the most intriguing unsolved cases in American history.
Article continues below advertisement
WHAT IS KNOWN ABOUT DAN COOPER
Despite spending only hours on Flight 305, and D.B Cooper being one of the most mysterious unknown individuals in history, we know a surprising amount about the suspect. There is a clear picture of how he looked and what he wore. Still, more than evidence recanted from memory, there is a significant amount of physical evidence, including a partial DNA profile obtained in 2001. While there is no evidence the profile is from Cooper, it was taken from two small DNA spots and one larger one on the clip-on tie he left behind.
The tie has become an essential part of the case. In 2009, Tom Kaye, a paleontologist from the Burke Museum of Natural History and Culture in Seattle, analyzed the tie alongside a specially constructed Cooper Research Team. The team looked at hundreds of tiny particles on the tie and identified lycopodium spores from a pharmaceutical product alongside bismuth and aluminum. Later developments found titanium, a rare material in the 1970s that would likely be found at production facilities or chemical companies.
Article continues below advertisement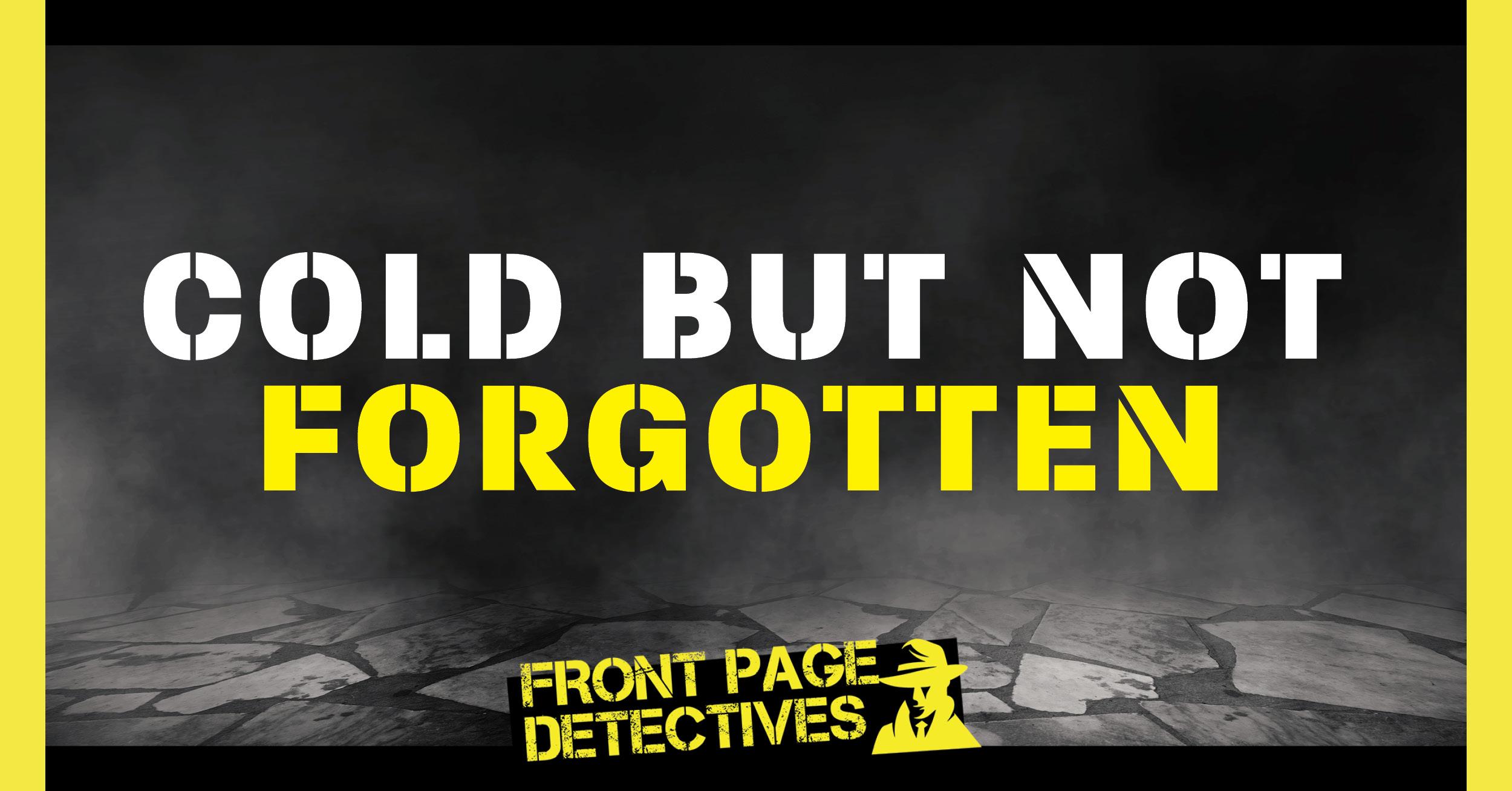 Even further analysis found cerium and strontium sulfide, adding to the picture that Cooper worked with metals or chemicals or as an engineer or manager in such a plant. One such facility using the elements found was Boeing's supersonic transport development project designed to launch the later canceled Boeing 2707, an answer to Concorde. The aircraft was under development in Seattle.
Article continues below advertisement
Likewise, we know a lot about Cooper's background. Cooper's actions during the hijacking suggest he was familiar with the aircraft and the abilities of a 727-100. He knew the appropriate flap settings unique to that aircraft; he knew the refueling time and knew the aft stair could be lowered during flight, something unknown to civilians, including aircrew. The plane was perfect for skydiving given it had this aft stair, and the engines' position meant they would pose few problems for a jumper. Indeed, the CIA had used 727s to drop agents behind Vietcong lines in Vietnam.
He recognized Tacoma from the air and knew how far away McChord Air Force Base was, something a civilian was unlikely to know. His jumping point into the wilderness will have required further knowledge of the area, and while his jump may have seemed impossible given the rain, wind, and darkness, many such jumps were made during the Second World War.
Despite it seeming evident the suspect must have been experienced as a parachutist to even attempt the jump he did, that doesn't appear to be the case, however. The FBI had accidentally provided Cooper with a dummy backup parachute during their haste at the skydiving school. Cooper had taken it with him, also selecting the poorer of the two primary parachutes.
Article continues below advertisement
The FBI has always believed Cooper died in the attempt, and their searches were for a body rather than an alive suspect. Investigators point out that no experienced skydiver would have attempted a jump as dangerous as the one Cooper did and that he never requested a helmet, simply adding to the danger posed considering the terrain. Speaking in 2007, former leader of the investigative team Special Agent Larry Carr said, "Diving into the wilderness without a plan, without the right equipment, in such terrible conditions, he probably never even got his chute open."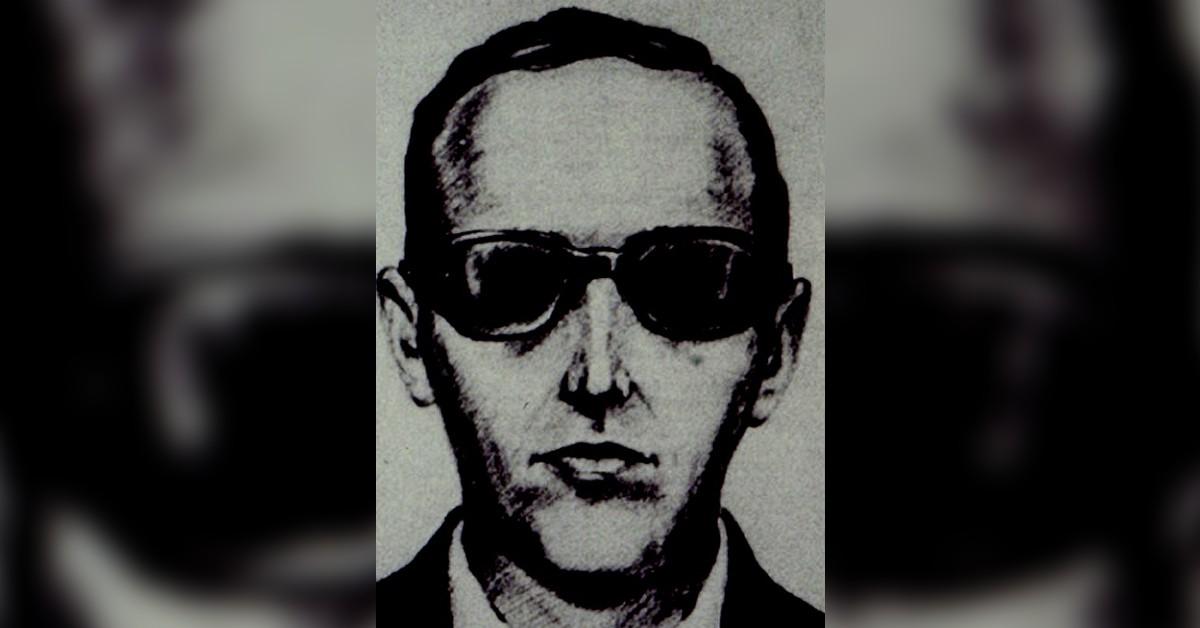 Article continues below advertisement
It is important to note that the suspect never referred to himself as "D.B. Cooper," this instead was a name mistakenly attributed to him by the press. One of the first suspects interviewed by the FBI was an Oregon man named D.B. Cooper, interviewed solely on the slight chance the hijacker had used his own name. Local reporter James Long confused D.B. Cooper, and the name the suspect actually gave on the plane, Dan Cooper, and "D.B. Cooper" erroneously entered the history books.
As to Cooper's real name, that remains a mystery. However, agents believe he took his nom de plume from fictional "Dan Cooper," a Franco-Belgian comics series centered around a daring Canadian military flying ace. The comics, which featured in "Tintin Magazine," often featured Dan Cooper performing stunts such as parachuting.
Article continues below advertisement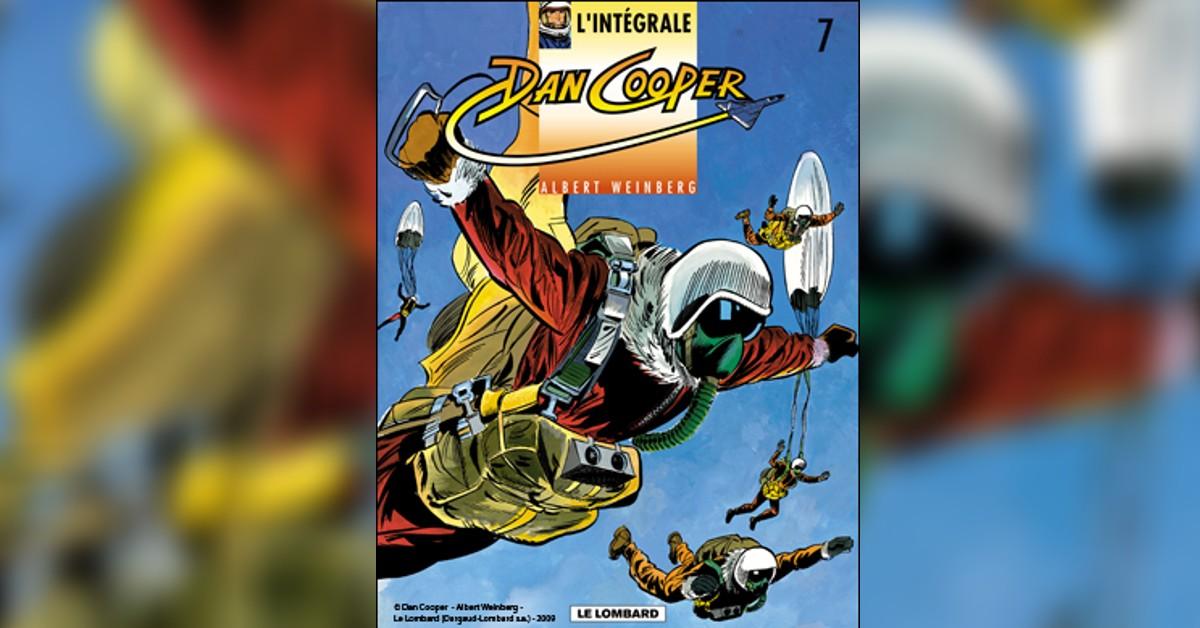 Only available in the original French, investigators have speculated that either Cooper was exposed to the comics while on a tour of duty in Europe or that the suspect was Canadian, like the hero of the stories. One piece of evidence that might support this theory is the demand for "negotiable American currency," a phrase that an American would be unlikely to use.
Carr discovered the connection to the Dan Cooper comics while trawling online forums, praising the work of "citizen sleuths" in the era when funding for the case was taken down to a minimum. The Seattle Special Agent would tell the FBI's website that "if the public can help, by whatever means, maybe we can shake something loose."
Article continues below advertisement
However, Carr didn't believe Cooper survived the jump, adding the Bureau still wanted information. "He came from somewhere and from someone. And that is what we want to know," saying that he believed that the suspect had likely been a cargo loader on planes and could have been initially from the East Coast, likely being a loner who "nobody would have missed" if he suddenly vanished one day.
So, we have a man in his mid-40s in 1971, -5-feet-10-inches to 6-feet tall, and between 170 lbs and 180 lbs. He was white but with an olive complexion, perhaps suggesting Latin or Italian heritage. His hair was dark brown to black and he spoke with no particular accent. He possibly had a military background, potentially with the Air Force. He may have served in Vietnam and was very familiar with at least the working of a 727. He may have worked with chemicals or metals in his regular job.
Article continues below advertisement
Investigators could find no person who went missing at the time who may have been Cooper, suggesting that the suspect may indeed have escaped back to his regular life if he lived. It seems likely that the hijacker chose the day particularly with returning to work in mind, with Nov. 24 being Thanksgiving Eve and the start of a four-day weekend, giving himself ample time to get out of the wilderness.
THE SUSPECTS
While D.B. Cooper is a severe criminal, his relatively peaceful actions and bravado have led many to claim to have been the hijacker or claim a relative might have been involved. The FBI files on the case amount to 60 volumes and over 10,000 suspects have been considered by the FBI. These include con-man Jack Coffelt who claimed to be Cooper, mass murderer John List, war veterans William J. Smith and Duane L. Weber, and names such as William Gossett and Robert Rackstraw. Yet, a few stand out above all others.
Perhaps one of the most prominent is Sheridan Peterson, who died earlier this year. Peterson was a suspect right from the beginning and not only served in the Marine Corps during the Second World War but was employed as a technical editor at Boeing in Seattle. There he worked in a department with links to the 727, a link that has been speculated after scientific analysis of the clip-on tie. Equally, unlike many known suspects, Peterson was never publicly ruled out after DNA testing in 2004.
Article continues below advertisement
Peterson was also a smokejumper, one of the highly trained firefighters who parachute into wildfire zones. He fits the age and description of Cooper, and Peterson himself was well aware of the rumor of him being the hijacker was widely known, playing up the hype. He once admitted that his friends suspected him and added that there were "too many circumstances involved for it to be a coincidence."
When the FBI came calling weeks after the hijacking, his ex-wife said, "Yes, that sounded like something he'd do."
However, Peterson was said to not be a smoker, something that D.B. Cooper certainly was. When pressed by FBI agents, he gave an alibi of not being in the country at the time, stating that he was living in a Nepalese mud hut and working on a protest novel about Vietnam.
Article continues below advertisement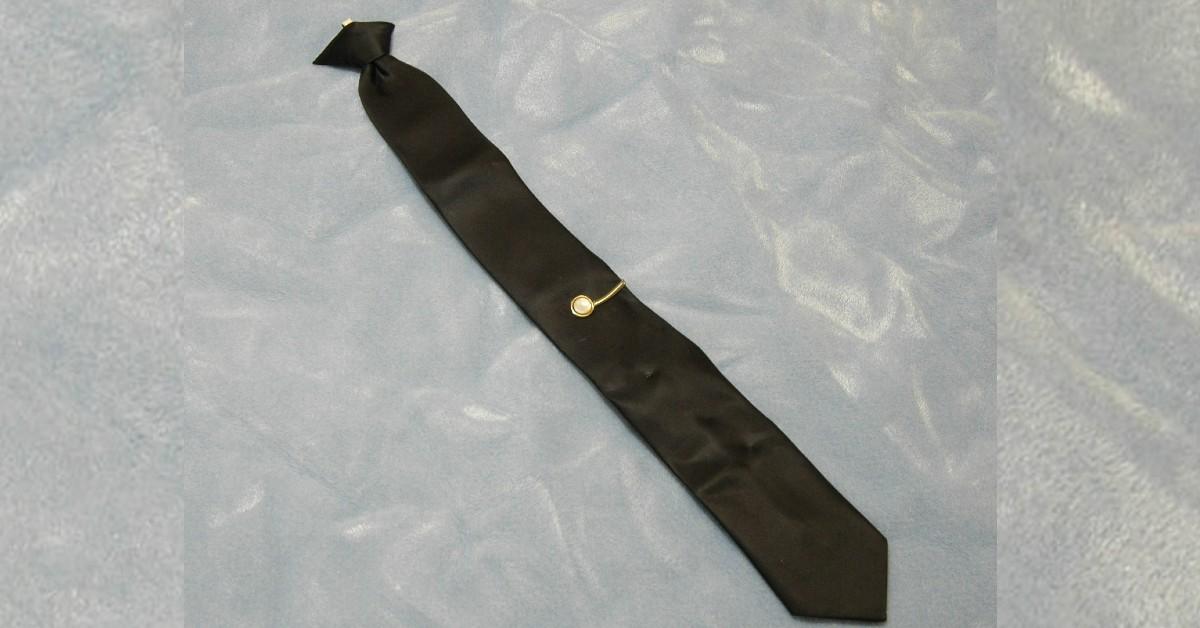 One of the most prominent proponents of Peterson as Cooper was Phoenix entrepreneur Eric Ulis, with the businessman stating he was "98 precent" convinced of the fact. However, rather than finding a villain, Ulis praised his suspect following Peterson's death, saying Cooper had been "radicalized" by his experiences in Vietnam but had "more than atoned for his life's failings."
Article continues below advertisement
"Sheridan helped establish freedom schools in the Deep South in 1965 during the Civil Rights battles. He then spent years in Vietnam during the Vietnam War assisting refugees." Ulis told The Oregonian "Later he would witness and speak out against the Tiananmen Square massacre in 1989. And it didn't stop there. Sheridan was very vocal about public policy until the very end."
Another early suspect in the case was Ted Mayfield. Mayfield had been a special forces veteran and competitive skydiver, having an extensive criminal record. Mayfield served time in 1994 for negligent homicide after two skydiving students' parachutes failed to open, indirectly being responsible for 13 more deaths. His rap sheet also included transporting stolen aircraft and armed robbery.
Curiously, two hours after the aircraft landed at Reno, Mayfield called Agent Himmelsbach, who he knew from a dispute at a local airport. Mayfield offered advice on skydiving practices and landing zones for Cooper, yet some believe he was establishing an alibi. Whether Cooper could have found a phone in time is debatable, but it's interesting that he later went on record to lie about the affair, insisting that the FBI had called him rather than the other way around. The Bureau insists he was ruled out early on.
Article continues below advertisement
While Peterson and Mayfield may be two of the leading contenders for Cooper, another suspect is Kenneth Peter Christiansen. Christiansen was named by his own brother in 2003 and had been a trained paratrooper toward the end of the Second World War, joining Northwest Orient in 1954, where he worked as a mechanic before working as a flight attendant and purser, all based in Seattle. He smoked, liked bourbon and importantly Schaffner told a reporter that his photo was the closest to what she remembered Cooper looking like.
Despite that, he was shorter and lighter than the original description of the hijacker and claims that he had bought a house with cash not long after the hijacking were false; in fact, he took 17 years to pay off the mortgage. Money in his account that was deemed suspicious after his death was from land sales. The FBI does not consider him a strong suspect.
Article continues below advertisement
However, in a letter to the Bureau, Christiansen's brother Lyle insists that he's Cooper, saying he recognized his brother in the released composite sketch shown during an episode of "Unsolved Mysteries."
"I sat up in my chair because my brother was a dead ringer to the composite sketch of D.B.," he said. "There was so many circumstances that I became convinced my brother was truly D.B. Cooper!"
Lyle Christiansen later said his brother's time as a low paid purser had set him against Northwest Orient, saying that "He built up a little hatred for NWA for laying people off and forcing them to go on strike," adding that "I think he thought he could sock it to them by pulling off the hijacking."
Article continues below advertisement
As the list of those who could have possibly been Cooper begins to dwindle through old age, Walter R. Reca may be one of the last names who will ever be proposed. Reca was accused by his friend Carl Laurin in 2018, four years after his death, with Laurin claiming that he admitted the crime to him back in 2008.
Reca allowed Laurin to expose the truth after his death in a letter and allowed conversations to be taped over six weeks. Over three hours in length, the recordings reveal details that were not publicly known, including that Cooper had used superglue to hide his fingerprints and offered money to Mucklow before he jumped.
The detailed recordings also describe a meeting with a dump truck driver at a cafe after he landed. Concluding that the suspect must have landed near Cle Elum in Washington, Laurin was able to track down the driver, Jeff Osiadacz. Osiadacz confirmed he had been at the roadside cafe on Nov. 24, 1971, and met a stranger.
Article continues below advertisement
Reca's background is also interesting, being a former 82nd Airborne paratrooper, and later a freelance covert intelligence operative working for several governments. Despite the evidence, investigators point out that Cle Elum is 150 miles from the believed drop zone and well-off Flight 305's known flight path. Equally, Reca was an experienced paratrooper and likely wouldn't have made the mistakes that Cooper did.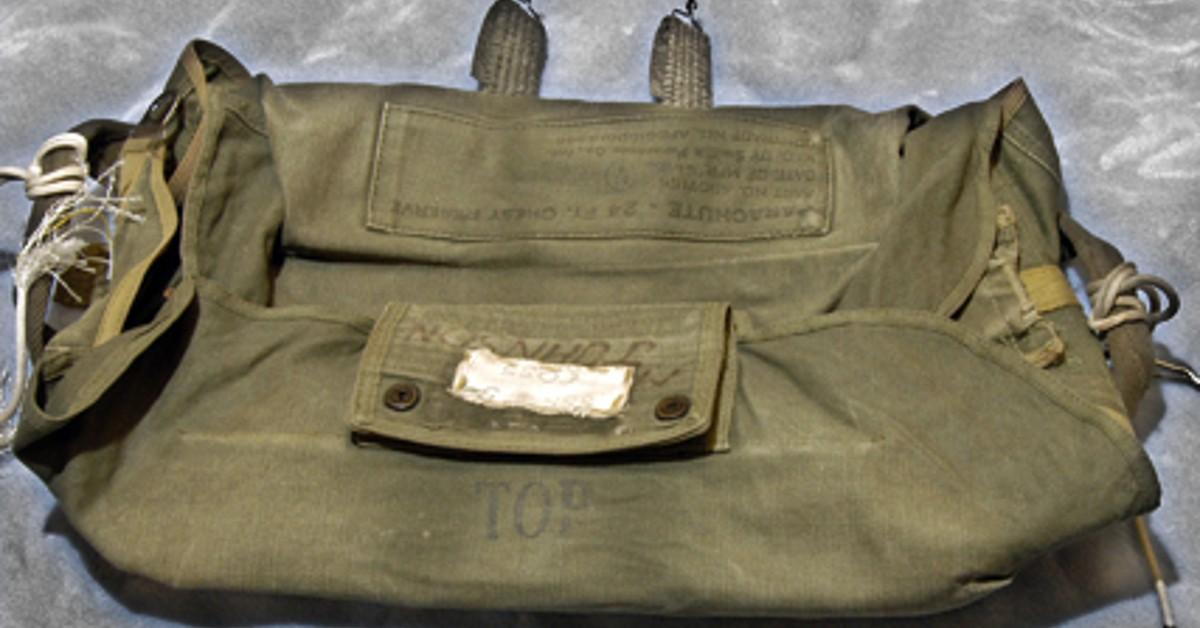 Article continues below advertisement
Following Cooper's infamous jump, there were 15 similar hijackings over the following year, all unsuccessful. It seems unlikely that any of these copycats were the original Dan Cooper attempting the same trick twice, yet if one suspect stands out from the 15, it would be Richard McCoy Jr.
McCoy fits much of the Cooper profile. He was an Army veteran and served in Vietnam, including with the Green Berets as a helicopter pilot. He was an eager skydiver and would carry out a hijacking similar to Cooper on April 7, 1972. In Denver, McCoy used a fake hand grenade and unloaded gun to take control of Flight 855, a Boeing 727 with the same aft stairs as in the Cooper case. McCoy also demanded four parachutes and, in this case, $500,000.
Article continues below advertisement
Eventually, McCoy jumped from the plane over Provo, Utah, surviving. However, his freedom with the money didn't last long, and on April 9, he was arrested, receiving a 45-year-sentence for his crimes. However, that wouldn't be the end of the story, and two years later, he escaped from prison with several accomplices, fleeing to Virginia Beach, Virginia. McCoy would be killed two months later when the FBI found his bolt hole.
While it's not a popular theory, some believe McCoy and Dan Cooper were one and the same, including some in law enforcement, such as the FBI agent responsible for killing McCoy. However, in general, the FBI does not consider him a suspect, noting that his age and appearance do not match Cooper's alongside being a much more proficient Skydiver than the 1971 hijacker is believed to have been. There is significant evidence that McCoy had been in Las Vegas on the day in question, nowhere near the northwest.
McCoy would merely be the most prominent copycats that followed Cooper until universal baggage searches became the norm in 1973. These include Garrett Brock Trapnell, who hijacked a TWA flight in January 1972, being shot and wounded at JFK International; Richard Charles LaPoint, who had a tracker put in his parachute the same month; and Martin McNally, who used a submachine gun to hijack a 727 in June.
Article continues below advertisement
Cooper had become an inspiration, and while we like to think that we're all on the side of justice, the fact is that many admired and supported Cooper. There was a song, a movie, supportive t-shirts, and even events such as D.B. Cooper bowling tournaments. As "New York Magazine" reported in 2011, one local resident at the time was eagerly behind the hijacker, and he was far from alone.
"Folks are actually pulling for this man. That's all anybody wants to talk about. I hear it all day long. 'Hope he made it, he deserves it, hope he gets away with every nickel.' Like he's some kind of Robin Hood character." Said the man, "He was John Doe. He wasn't some wild radical … He was you or me or your neighbor."
The D.B. Cooper case is one of the great American mysteries of the 20th century and the only unsolved skyjacking. It is a case where little makes sense, and there are dozens of suspects and clues, but no one person truly stands out. While the obvious answer is that Cooper was killed in his attempted jump, no dead suspect has ever been presented, and the FBI failed to find any missing person who could conceivably have been Cooper.
On the other hand, if the suspect was alive, he has managed to remain undetected for 50 years despite the best efforts of the FBI and many other law enforcement agencies.
Alongside "Where is Jimmy Hoffa," the question of who exactly D.B. Cooper was and what happened to him looks set to be one of the great unsolved questions in all criminal history.
Become a Front Page Detective
Sign up to receive breaking
Front Page Detectives
news and exclusive investigations.
More Stories