North Philly man gunned down while protecting his nephew. Nine years later, suspects are still at large.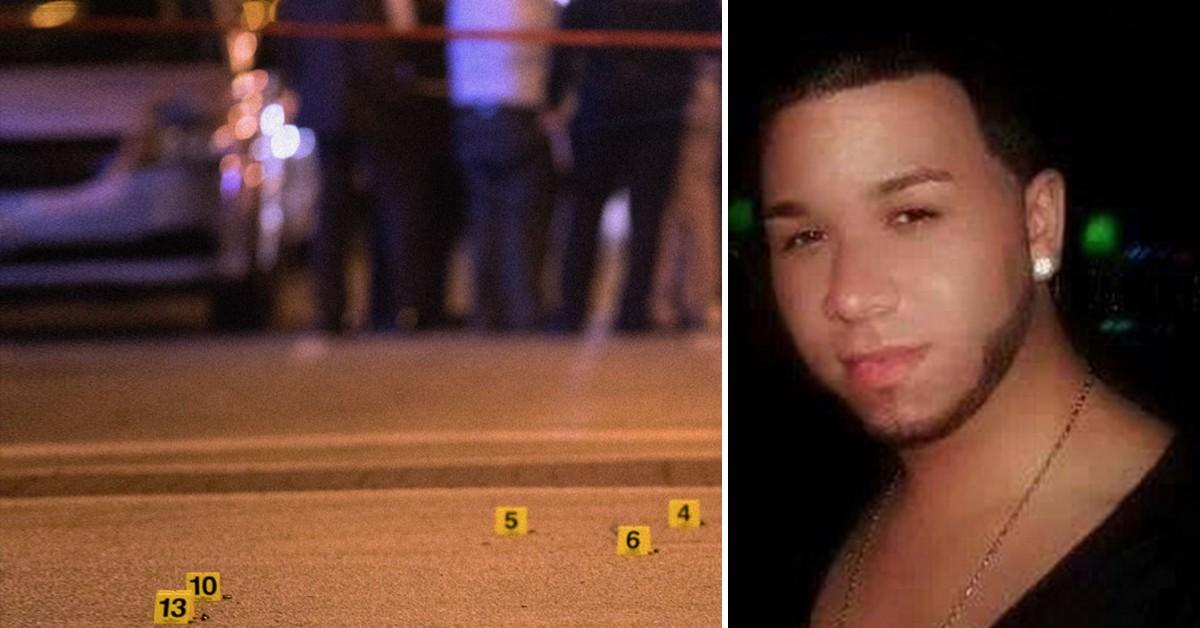 Alexander "Tito" Martinez and his nephew had been on their way to pick up dinner at a Philadelphia area Chinese restaurant on Jan. 9, 2002. He was shot and killed in an apparent robbery and nine years later, police have yet to make an arrest in the cold case.
Article continues below advertisement
Around 11 p.m., Martinez and his teenage nephew were accosted by two black males at Germantown Avenue and Venango Street. Martinez was shot in the chest.
Philadelphia Police Capt. James Clark said, "As they were actually going through the pockets of the 16-year-old, the uncle got in between the robbers and tried to tell them to stop at which point they fired once striking him in the chest," reported NBC News.
According to a Philadelphia Police report, a passerby drove them to Temple University Hospital. Authorities responded to the emergency room, where Martinez was listed in critical condition. Martinez died the next day.
Article continues below advertisement
The incident was captured on surveillance video, but the footage was not clear. However, Matinez's nephew reported both suspects laughing as they fled the scene and jumped into a dark-colored pickup truck. The alleged shooter was described as a black man, medium built, 5-feet-10-inches tall, between 19 and 22 years old, he was dressed in a hoodie and black jeans. Meanwhile, his accomplice was the same build, but 5-feet-5-inches, between 18 and 22 years old, with a light complexion and facial hair, he wore a dark hoodie and light blue jeans.
Over the years, Martinez's sister, Rosalind Pichardo, grieved the loss of her brother, which led to the beginning of "Operation Save Our City". The non-profit organization is helping other families experiencing the pain of losing loved ones, especially through violence.
Article continues below advertisement
"Alex was very creative. He was fun to be with. He loved to do hair and makeup. He liked to travel to New York with his friends. And since the death of my brother, we were able to help over 300 families, hand out flyers, do vigils, have grief support, so we do different things," Pichardo told various media outlets.
Article continues below advertisement
Pichardo further stated the incident had a ripple effect on their family. Though Martinez's nephew survived the ordeal, he suffered from Post-Traumatic Stress Syndrome. A year after the shooting, Martinez's dad, who kept saying he wished he would go to sleep and never wake up, died and got his wish.
The city of Philadelphia offered a $20,000 reward. If anyone has any information regarding this unsolved homicide, please contact the Philadelphia Homicide Unit at 215-686-3334/3335, dial (215) 686-TIPS or submit a tip online.
In addition, the Citizens Crime Commission had offered a $1,000 reward for information that leads to the arrest and conviction of the person responsible.
Become a Front Page Detective
Sign up to receive breaking
Front Page Detectives
news and exclusive investigations.
More Stories