After 30 years, a man has confessed to two high-profile cold case murders in New Mexico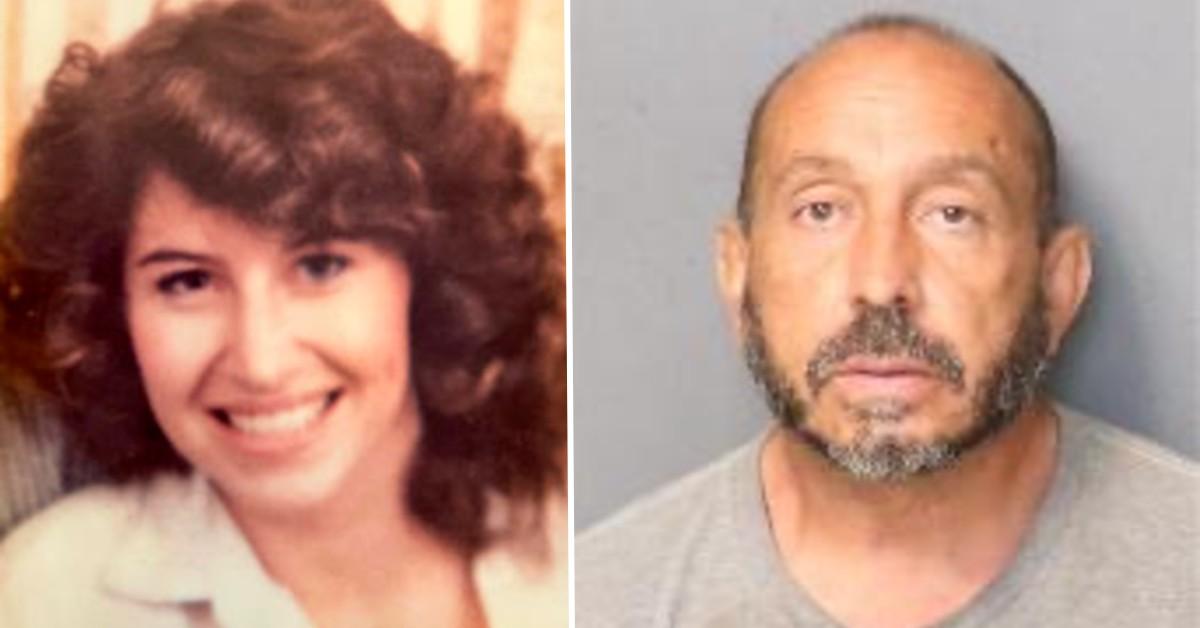 Three decades after two high-profile killings in New Mexico, authorities say they now have the alleged killer behind bars.
He is also accused in connection to three rape cases.
Article continues below advertisement
The Albuquerque Police Department named Paul Apodaca as a suspect after they say he confessed to the murders of Althea Oakeley and Kaitlyn Arquette.
So far, Apodaca, 53, has only been charged in connection to the murder of Oakeley.
Article continues below advertisement
More than 30 years ago, on June 22, 1988, Oakeley, 22, was stabbed to death near her home in Albuquerque, according to KRQE.
Police documents from 1988 indicated Oakley ran to a nearby home after screaming for help. Investigators later determined Oakeley left a fraternity house north of the University of New Mexico campus following a disagreement with her boyfriend, KRQE reported.
Article continues below advertisement
Neighbors say they saw a 22- to 24-year-old man running away from the area, according to KRQE.
According to the criminal complaint obtained by KRQE, on July 21, 2021, Apodaca confessed to killing Oakley while he was detained by university police.
Article continues below advertisement
Apodaca later told a detective he was a security aide at the Albuquerque Technical Vocational Institute when he saw Oakeley walking by, according to KRQE.
Apodaca says he told police "his 'intention' was to rape (Oakeley) but he stabbed her to death," KRQE reported. Apodaca and Oakeley did not know each other.
Article continues below advertisement
Police say Apodaca told them it was a "shame" that it took him so long to confess to the crime and "realized what he had done was evil and dark," according to KRQE.
According to the criminal complaint, "(Apodaca) said the word of God has helped him overcome this struggle."
At Aug. 24 news conference that was streamed online, Albuquerque Police Chief Harold Medina said Apodaca had a "dislike for women" when asked what police believe was the motive behind Oakeley's murder, KRQE reported.
Article continues below advertisement
Apodaca told investigators when he thought about what made him do it, he said, "what made me attack her was all about the hatred that I had for women," according to the criminal complaint.
Police say Apodaca has also confessed to the 1989 murder of Arquette, according to KRQE. She was shot to death on July 16, 1989.
Article continues below advertisement
"The Arquette case is one of the most infamous cold cases in Albuquerque history because of her mother's high-profile books about the murder," Medina said at the press conference. "I can't speak for the facts of the investigation in 1989, but I want to be sure detectives are investigating every single aspect, verifying every piece of evidence and ensuring that we have a strong case before we move forward on charges on the Arquette case."
It's not clear when Apodaca could be charged in the Arquette case, and police haven't revealed any other details about Apodaca's confession.
Article continues below advertisement
Medina says police has been in contact with the Arquette family, who continue to maintain an extensive website about the case and the subsequent investigation, according to KRQE.
"It's hard to share a lot of information, even with the family until the case is charged, even if it's 32-33 years old," said Kyle Hartsock, deputy commander of department's Criminal Investigations Division. "As we're moving around and wanting to interview people again, we try to not have someone else get to them first, but (the family is) definitely aware of it, they know of the updates, they know this case is being charged first."
Article continues below advertisement
Witnesses say Apodaca was said to be one of the first people on the scene of the murder shortly after it happened but was reportedly never questioned by police, KRQE reported.
When asked why that occurred, Medina said, "I can't begin to try to answer for detectives 33 years ago, but I hope that we keep in mind that 33-years ago, technology was a whole lot different than it is today. It wasn't as easy to pull police reports, a lot of times back in those days, police reports were handwritten, they were turned into a homicide investigative unit lead and sometimes those reports stayed there and it wasn't until way later that they were reviewed."
Article continues below advertisement
At the press conference, Medina also said, "I'm sure that the officers at the time did the very best job and dedicated their time to try to solve this case and it didn't get solved. It'd be unfair for us to criticize without knowing exactly what they were going through at the time."
Apodaca also allegedly confessed to involvement in three different rape cases, KRQE reported.
Become a Front Page Detective
Sign up to receive breaking
Front Page Detectives
news and exclusive investigations.
More Stories