On the Run or Innocent Victims? Texas Father and His 9-Year-Old Son Vanished After Girlfriend Shot 6 Times in Bed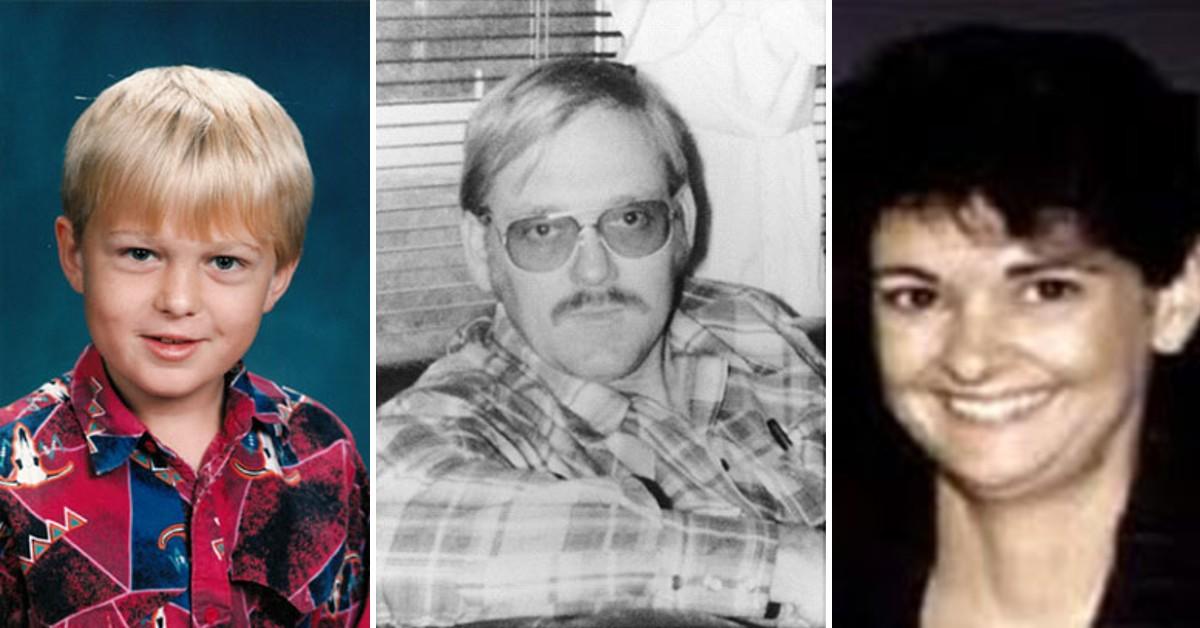 Often, police work is simple. There are unmistakable indications as to who committed the crime. People have been witnesses and are willing to talk. Modern technology offers video or DNA evidence — and a case is therefore relatively simple.
However, that isn't always the case.
Article continues below advertisement
On rare occasions, police will fall into the trap of focusing on the wrong suspect or misreading the evidence so badly that they reach the utterly wrong solution.
Such is the case of Latricia White, Lee "Dub" Wackerhagen, and his son Chance. It is an affair where not only was Wackerhagen smeared as a murderer for decades, but police failings likely allowed a cold-blooded killer to walk free and the bodies of two of the victims left to forever remain missing.
Article continues below advertisement
Latricia Gail White was by all accounts devoted to her job and to her children, being a mother of two and a nurse. She was beloved by those in the local community and somebody who seemingly had nobody wishing to hurt her. Until they did.
By the end of 1993, White, then 38, was dating Lee Herman "Dub" Wackerhagen Jr, 40. The two had already known each other for many years, attending school together. Wackerhagen had blonde hair, blue eyes and originated in Alice, Texas. He was immediately identifiable by his distinctive mustache.
When they began their relationship, the pair were both going through divorces, with Wackerhagen coming out of a nine-year relationship with Gaye Walshak, with whom he had a son, Chance Wackerhagen. Walshak would say that while Dub was never physically violent, he was verbally and mentally abusive. She duly won custody of Chance, with Dub being allowed access at weekends and on special occasions.
Article continues below advertisement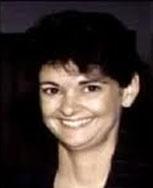 Soon enough, White and Wackerhagen moved in together in McMahan, Texas, not far from Lockhart, the two perhaps bonding over their mutual struggles. However, all was not blissful in the home, and the two were said to frequently quarrel, with Wackerhagen seemingly continuing the behavior that had soured his previous relationship.
Chance, meanwhile, would have been excited to see his father for the holiday season, an extended visit being planned to last over a week, beginning on Dec. 17 ending on Dec. 25. Like his father, 9-year-old Chance had blond hair and blue eyes with a dimple on his right cheek, being very much his father's son.
Article continues below advertisement
It seems, however, that Chance was a cause of some friction, with a friend saying that a few days before Christmas, they witnessed a furious argument at the couple's home, with Chance being the subject that sparked it. Dub was so angry that he packed his bags and threatened to leave.
Despite the ferocity of the words thrown, all three were later seen out at a restaurant on Dec. 26, their seasonal spirit seemingly restored.
What the argument was about precisely isn't known, but Chance called his mother on Christmas Day to ask if he could stay for longer, having been enjoying himself with his father and receiving gifts of an Old West-style duster coat and G.I. Joe toys. Gaye agreed, wanting to let her son enjoy the holidays. It was a decision she would come to regret.
Article continues below advertisement
White was due back at work on Dec. 27 and never arrived. Co-workers and family became concerned, with her father, Jack White, driving down to see what was going on. With the holiday season at hand, it was unthinkable that his daughter hadn't been in contact. The house must have seemed quiet as he entered, at odds with a home decorated for Christmas festivities.
The reason was an unimaginable horror for any father — Latricia White was dead, having been shot six times while in bed. There was no sign of Dub and Chance.
Article continues below advertisement
AN EASY SUSPECT
"Everyone was concerned about Latricia because she just hadn't gone to work Monday. And she never fails to go to work or at least call," Jack White told NBC's "Unsolved Mysteries." "I just called her name, and then I went over and felt her. And I knew that she was dead."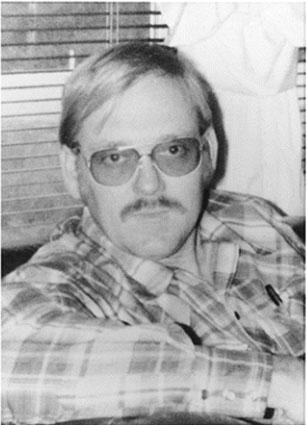 Article continues below advertisement
Investigators immediately concluded that the case was open and shut. Dub Wackerhagen had murdered his girlfriend and fled with his son, shooting her in the head with a .22-caliber weapon. His truck was missing, and while there was no sign of violence in the home, there was some blood on the floor alongside what were believed to be Chance's footprints. "It was cleaned up," Caldwell County Sheriff Dan Law told KXAN in 2010. "Somebody had taken the time to clean something up before they left."
Three days after discovering the body, police issued an arrest warrant for Dub on charges of first-degree murder and custodial interference for not returning Chance as agreed. That same day, Dub's 1986 Ford Pickup Truck was discovered in a field on Manor Road in Austin, Texas, a high crime area around 30 minutes from the home he shared with Latricia.
Article continues below advertisement
What was inside the vehicle would add a new level of intrigue to the case. Dub had left behind his wallet, checkbook and a hunting rifle, the weapon having not been fired. In the back of the vehicle was a toolbox, a spare tire and a collection of Christmas presents, some of which had been opened. There was a significant amount of blood on the gifts, and tests confirmed that the blood did not belong to Latricia.
"Initially in the investigation, we felt that this blood could have come from our victim. That was later ruled out," Sheriff Mike Bading of the Caldwell County Sheriff's Department told "Unsolved Mysteries." "The blood type was not the same as our victim. So we feel that someone else was injured. Not seriously, but someone else was injured."
Police also discovered a phone in the truck, which had seemingly been used to make a call during the three days that the vehicle was missing. Investigators couldn't ascertain who the call was made by or even the recipient. Yet this piece of evidence would later come into question.
Article continues below advertisement
In the months that followed, the manhunt for Dub Wackerhagen went nowhere. Having been a trucker, many believed he had likely taken a job in the haulage industry and may even be traveling across the country regularly, meaning he'd be challenging to pin down. At one point, Chance's maternal grandmother received a mysterious and alarming phone call from an unidentified child whose only words were "help me!." She was convinced it was Chance, while many others believe the whole incident was a hoax.
Some in the local community accused the Wackerhagen family of secretly supporting him while in hiding, something they denied while making it clear that they didn't believe that Dub would have been capable of murder.
Article continues below advertisement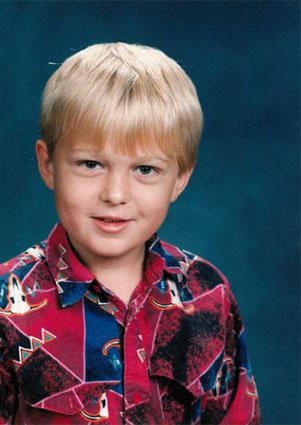 Indeed, while Dub Wackerhagen was undoubtedly sharp-tongued, controlling and verbally abusive, he was not violent, and it's quite a leap toward murdering somebody who is defenseless in bed. Still, as the years rolled by, the belief that he had killed Latricia White and gone on the run, possibly to Mexico, seemed to become fact in most people's minds, particularly after featured spots on "Unsolved Mysteries" and "America's Most Wanted." It was the only solution, and the evidence supported the facts. But what if it had been wrong?
Article continues below advertisement
RE-EXAMINING THE CASE
In 2015, the Texas Rangers began re-examining the case and found significant failings in the original investigation. They now concluded that booth Dub and Chance Wackerhagen had also been murdered and the crime scene staged to make it appear as though Dub had gone on the run. The Rangers believed the motive was Latricia's divorce and custody battle for her own children, with her ex-husband placed squarely in the frame for triple homicide.
Latricia's ex-husband admitted he had gone to the house on the last day she was confirmed alive, claiming to be going there to retrieve something one of the children had left behind. He claimed nobody answered the door when he called. When police spoke to Latricia's family after her murder, they pointed the finger at her ex-husband, something largely ignored by investigators.
In their belief that the case was simple and their eagerness to blame Dub, police had fallen into the trap. Tunnel vision meant that no other theory was considered by investigators, with new evidence now showing that the call made from Wackerhagen's truck that was believed to confirm proof of life had in fact been made a full year before the killing of Latricia.
Article continues below advertisement
"Investigators found nothing in the home appeared to be missing and believe that this murder was most likely a crime of passion committed by someone closely associated to one or more of the victims," stated the Texas Department of Public Safety in a 2016 press release.
Despite the new evidence, much of which is unreleased to the public, there have been no arrests in the case, and the murder of Latricia White — and likely Dub and Chance Wackerhagen —remains unsolved, with the Wackerhagen's bodies having never been found.
Multiple rewards are being offered for information leading to an arrest in the case, with Kingsville Crime Stoppers offering $5,000 and Texas Crime Stoppers offering $3,000.
Become a Front Page Detective
Sign up to receive breaking
Front Page Detectives
news and exclusive investigations.
More Stories