A 9-year-old was murdered in 1959 as she sold cookies. Police have just identified her alleged killer.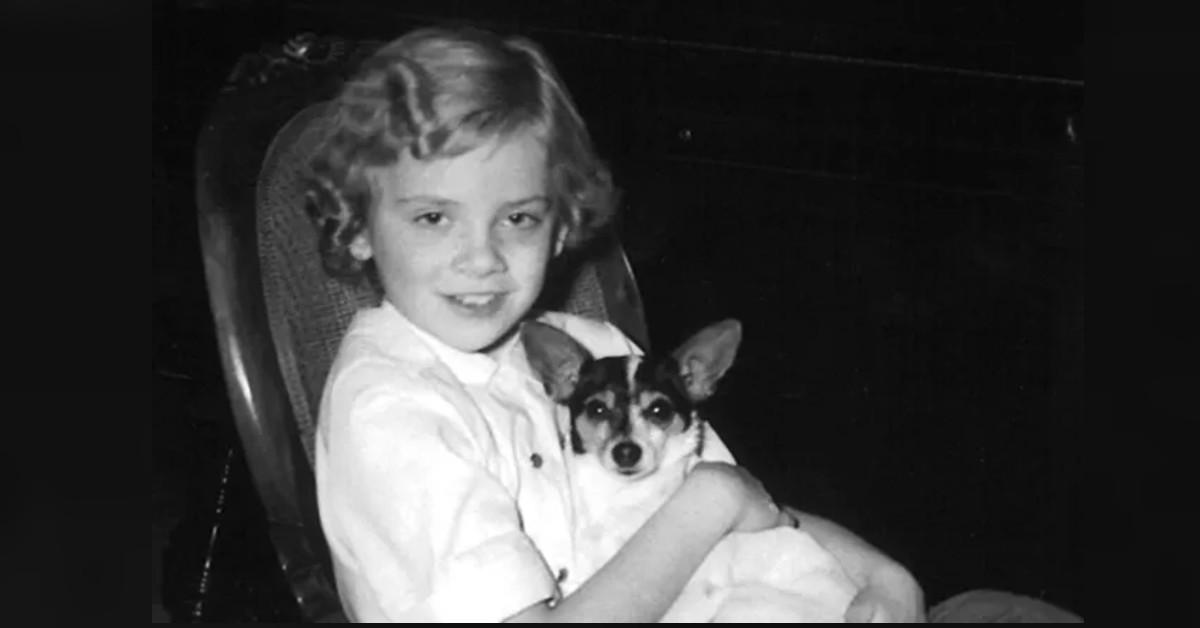 A decades-old child killing had been solved by dogged detective work and cutting-edge DNA sleuthing. It all began 62 years ago, with a baffling case in far eastern Washington, in the growing city of Spokane.
Three miles northwest of what is now Spokane Falls Community College, a grisly discovery changed life in the city — then fewer than 200,000 souls — forever. In the forest outside town, volunteers from the nearby Air Force base came upon a pair of child's shoes.
Article continues below advertisement
The community had rallied to search for missing Candy Rogers, who'd been wearing a petticoat to shield her from the chilly March weather in 1959 when she set off to sell cookies for her Camp Fire troop.
Her body was recovered from an abandoned rock quarry the day after the two men found her shoes.
Rogers was raped. Her assailant strangled the little girl with a ripped piece of her petticoat, then dumped her, leaving her clothing smeared with purple stains. The color came from grape chewing gum. The killer also left semen and police would preserve the sample for 61 years. By 2021, DNA technology had evolved enough to identify a killer.
Article continues below advertisement
This month, Spokane police have announced they know the identity of the man who murdered Candy Rogers.
THREE DEAD FLYERS
On a cool March evening in 1959, Candace "Candy" Elaine Rogers — only a "Bluebird" in the Camp Fire organization at 9 years old, was selling mints. She wasn't far from home, although the sunset wasn't far off, and she walked from door to door.
Article continues below advertisement
Rogers attended the fourth grade at Holmes Elementary School, the same as her mother, who'd become a physical education teacher. She was doing what kids her age did, raising money for the troop by selling sweets.
When she didn't come home by dark, her family sprang into action.
Rogers went missing on the evening of March 6. That night, her family and police began searching despite the darkness. Around 9 p.m., according to The New York Times, they found Camp Fire mints scattered along a road. It was the only evidence they had, but they immediately knew the little girl was in terrible trouble.
At sunrise the next day, a massive search for her began.
Article continues below advertisement
During the search, the community showed up in the hundreds. The police force and Spokane County Sheriff's Office joined regional law enforcement and marines to scour the countryside, searching for any sign of her.
The local clergy pled with the kidnapper or killer to reveal Rogers' location. Volunteers gathered to walk through fields and forests near the area of her disappearance.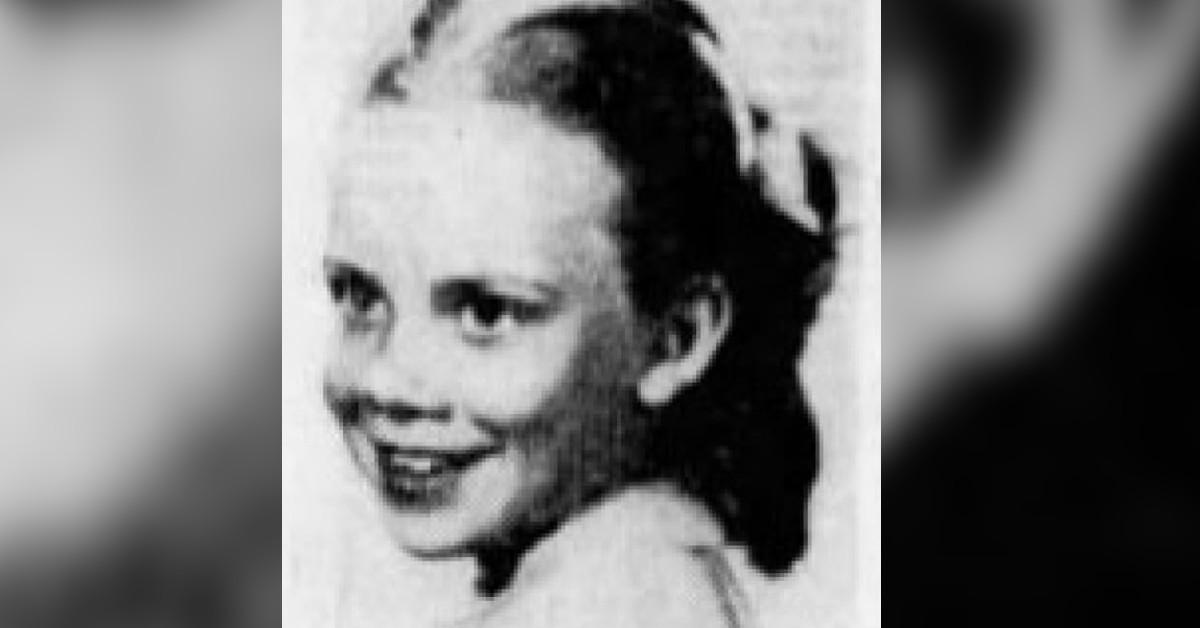 Article continues below advertisement
The military stepped up. Fairfield Air Force base sent out a rescue helicopter to scan the uneven terrain. In early March, the land was still mostly brown, often covered with conifer forests and split by the imposing 111-mile Spokane River.
Fairfield's helicopter crew consisted of a pilot and four airmen. As they flew over the Spokane River, the aircraft collided with a high-tension power line. The chopper lost control and plummeted into the swift, icy waters. Three men were lost, but two were rescued. The search had only begun in earnest that day.
Article continues below advertisement
By that time, more than 1,000 people were involved in trying to find the lost Bluebird who had left only a trail of mint cookies behind. It would be a grueling 15 more days before searchers found a sign of Rogers.
On March 21, two airmen from Fairchild were walking in a wooded area seven miles north of Rogers' neighborhood and came upon a pair of girl's shoes. The next day a larger crew came back to the same area, where they discovered Rogers' body buried hastily beneath pine needles and brush, according to the Spokane Police Department.
Article continues below advertisement
THE USUAL SUSPECTS
When Rogers' body was discovered, police carefully collected evidence. One of the first things they noticed was the smears of purple on her clothes. They identified it as the residue from grape bubble gum.
The grape gum was later connected to a known murderer by the name of Hugh Bion Morse, once an FBI Most Wanted fugitive who was already locked up for unrelated murders. Morse denied involvement, but he had a habit of chewing grape gum and could have been in the area.
Despite the lead running into a dead-end, authorities kept a firm hold on the physical evidence from the crime scene, carefully preserving it for the next generation of detectives. Their diligence would pay off.
In 2002, Morse provided a DNA sample to authorities which cleared him of the crime, according to FOX News.
Article continues below advertisement
Not long after Rogers' body was discovered, a suspected child molester named James Howard Barnett was arrested. Barnett, 49, was thrown into jail to await charges of sex crimes against a child, but he took his own life before he ever got near a judge. Officers didn't immediately connect Barnett as a suspect in Roger's homicide, but the man's widow told The Spokesman-Review, "That [expletive] killed Candy Rogers, didn't he?"
Article continues below advertisement
In 2008, a fresh set of eyes took over on the Rogers case in Spokane Police Department Det. Brian Hamond. The detective developed evidence pointing to a man from Rogers' neighborhood, 50-year-old Albert Graves, according to The Spokesman-Review. The circumstantial evidence against Graves was strong: he lived close to the victim and had a criminal history.
Graves committed suicide the day Candy's body was recovered.
Graves had a history of attempted molestation of both women and children. When police searched his residence, they found incriminating evidence, including photos of the victim, according to The Spokesman-Review. Hamond was never able to compare Graves's DNA with the sample from Candy's body, however.
Article continues below advertisement
TWO FAMILIES, TWO SUICIDES
A few years after Candy's brutalized body was found, her father ended his own life. Carl Rogers Jr., 44, Rogers shot himself in the head with a revolver in June 1963. He'd been divorced for several years from his wife, Elaine, Candy's mom, and was living in a hotel room in Walla Walla, Washington.
Elaine Rogers would not live to see her daughter's killer face justice. She died in 2006 at the age of 83. Had she lived, her daughter would have been a middle-aged woman. According to Elaine Rogers' obituary, Candy was her only child.
In Spokane, life for children and families would never be the same. Parents kept watchful eyes over their kids for months. The memory of a little girl selling chocolates, like so many children did, wasn't easy to shake. Looming over the crime was the mystery: what devil took the life of an angel?
Article continues below advertisement
After 62 years, DNA would find the devil, leading directly to John Reigh Hoff, who killed himself in 1970 at the age of 31. Hoff was barely out of his teens when he encountered Candy Rogers one evening in March.
Authorities learned a great deal about Hoff. As they long suspected, their killer was a local man who knew the area well.
Hoff had lived his whole life in Spokane, and he didn't have a great reputation. By 17 years old, when he shipped off to Korea as an army inventory clerk, he had a string of petty crimes behind him, according to The New York Times.
Article continues below advertisement
He wasn't in Korea long, coming back to Spokane, where he was stationed at nearby Fairfield Air Force base.
Flying under police radar at the time of Candy's murder, Hoff was eventually arrested for a serious crime. In 1960, he attempted to murder a woman he assaulted, tying her up with her own clothing and strangling her. He was convicted of second-degree assault with intent to rob and served six months in jail, according to The Spokane Police Department.
Article continues below advertisement
The army discharged him when they learned of his conviction. After release, he drifted from one unskilled job to the next, eventually getting married and fathering three children.
It was a family member of Hoff's who provided the DNA to connect him to Roger's murder.
THE HOT DNA TRAIL
Police still had the perpetrator's DNA from the crime scene, and in 2021 the technology of DNA extraction combined with genetic genealogy gave them new hope.
They sent their specimen to Texas for analysis by the groundbreaking genetic genealogy experts at Othram, Inc. The semen sample revealed a link to a family with three brothers. One was Hoff, who otherwise fit the profile of a sex killer. The analysts and lawmen were in luck: Hoff was the only brother who'd had children.
Article continues below advertisement
They contacted his daughter, who readily agreed to provide a DNA sample for comparison, making it her priority to get herself tested, according to the Spokane Police Department.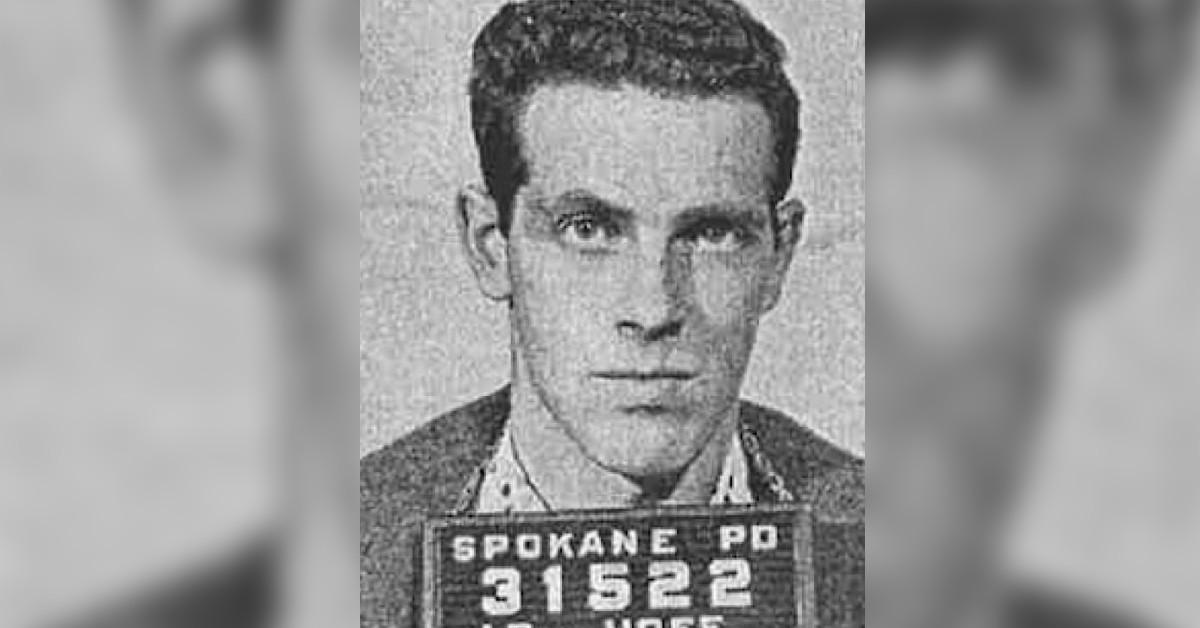 Article continues below advertisement
Hoff hadn't been a blip on authorities' radar in the years after Candy's murder. He didn't register as a key suspect, perhaps partly because he hadn't yet committed a sex crime. Even if he had, in 1959, there was no sex offender registry or database.
But Hoff fit the profile. He was local, had a history of sex offenses (including using the victim's own clothes to restrain her) and was in the area at the time of the murder.
They had no hard evidence to show Hoff ever interacted with Rogers prior to the murder. His stepsister, however, knew Candy. She was her "big sister" in the Camp Fire Girls. But Spokane was a small town circa 1960, so Hoff may not have known Candy by name or face.
Article continues below advertisement
Genetics and circumstances made Hoff the prime suspect, so law enforcement exhumed his remains from a Spokane cemetery — ironically the same one where Candy Roger's grave lies — to extract DNA.
Hoff proved to be a match, much to the surprise and dismay of his surviving family, according to The New York Times.
The case was finally solved, thanks to generations of law enforcement who never gave up on their "Mount Everest" of cold cases. The community couldn't forget, and the Spokane Police Department had a duty to catch a killer. When police were asked to estimate how many man-hours went into finding Hoff, Sgt. Zaz Storment only said, "this [case] isn't measured in hours, this is measured in careers."
Become a Front Page Detective
Sign up to receive breaking
Front Page Detectives
news and exclusive investigations.
More Stories