Speedy Solution: Colombia Turns to 'Ethical Euthanasia' to Control 'Cocaine Hippos'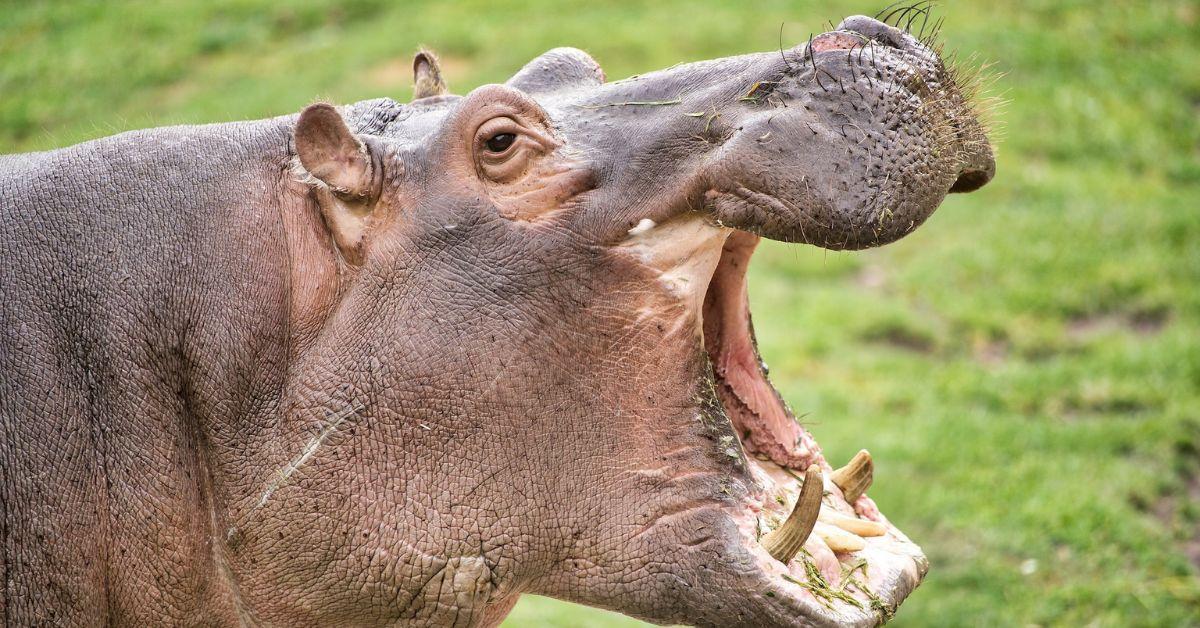 Colombia's Minister of Environment and Sustainable Development has announced the government's plans to cull Pablo Escobar's infamous "cocaine hippos".
Knewz.com reported that the 169-strong herd has caused significant headaches to the state since Escobar's death in 1993.
Article continues below advertisement
Minister of Environment Susana Muhamad noted that the Colombian government devised a three-pronged strategy consisting of sterilization, relocation, and what it calls "ethical euthanasia".
"Here we are in a race against time in terms of the permanent environmental and ecosystem impacts that are being generated and that is why we cannot say that only one strategy is effective for our objective, which is to control the population," she said, per Colombia Potencia De La Vida.
In her speech, Minister Muhamad put emphasis on the fact that hippos have been classified as "invasive exotic" with "aggressive characteristics" and "their presence represents a threat to ecosystems and risks for the communities that surround them."
One such threat was manifested in April when a hippo descendant of Escobar's collection died after being hit by a car.
Knewz.com reported previously: "The enormous hippopotamus broke out of its home on the estate of the former cartel boss in the Puerto Triunfo Municipality and ran onto a motorway between Medellin and the Colombian capital of Bogota. While on this road, it was hit by a Renault Duster SUV moving at a high enough speed to kill the hippo and severely damage the vehicle. The two people inside the car were taken to a local hospital for treatment, but miraculously, they did not suffer serious injuries."
Article continues below advertisement
The Colombian government has also noted on its website that if measures were not taken to control their numbers, the population could reach 1,000 individuals by 2035.
Additionally, research supporting the Colombian government's decision shows that hippo waste negatively affects oxygen levels in bodies of water, which can harm fish and ultimately impact humans.
With these findings in mind, the Colombian government aims to implement the population control plan as early as possible.
That being said, the sterilization leg of the strategy will begin soon, with a target of sterilizing 40 animals per week.
The average cost of sterilization is estimated to be 40 million pesos ($10,000) per animal, according to the Colombian government's website.
Culling the hippos originally became an option in 2021 after concerns were raised about their long-term negative impact.
An opposing group of scientists proposed a castration program instead, with their main concern being animal welfare.
However, both the sterilization option and the culling of hippos have since proven ineffective.
Article continues below advertisement
Never miss a story — sign up for the Front Page Detectives newsletter. Be on the scene the moment news breaks.
Originally consisting of one male and three females, the hippos have continued to reproduce at a phenomenal rate - in part due to the dearth of natural predators.
Other ideas for managing the population have also been proposed, including the relocation of some hippos to countries like India, the Philippines, and Mexico.
The logistics of such measures are still being analyzed.
Become a Front Page Detective
Sign up to receive breaking
Front Page Detectives
news and exclusive investigations.
More Stories