Colorado cold case murder solved after 36 years and suspect now behind bars, police say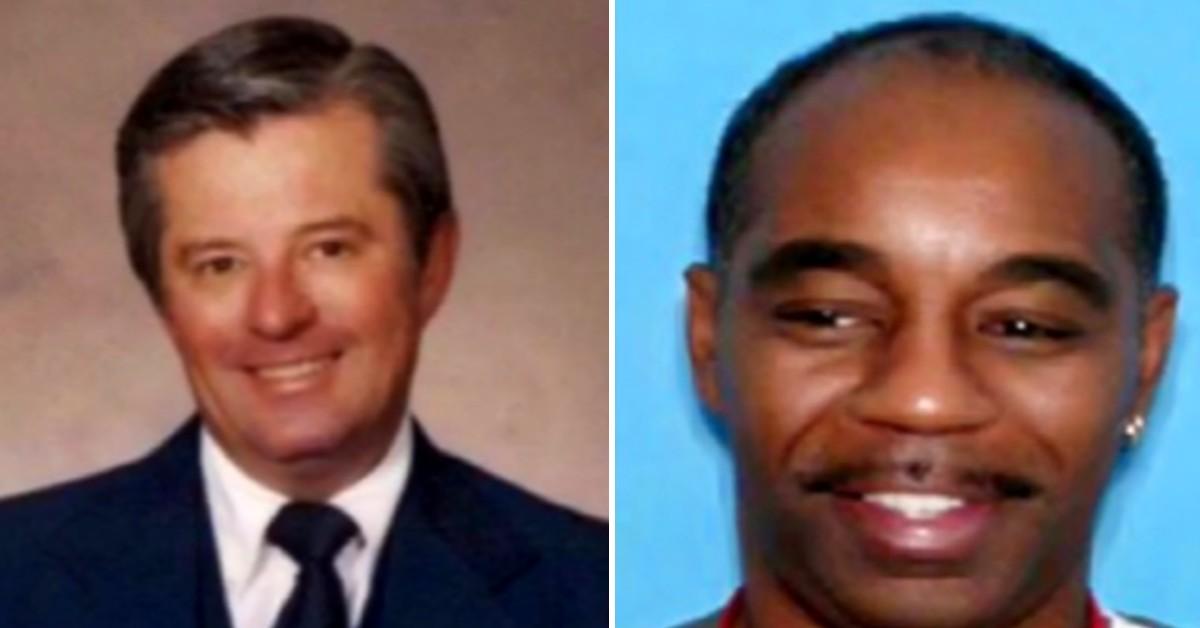 For more than 36 years, the murder of a 51-year-old man in Colorado was nothing more than a cold case. Police looked at the file several times but ended up in the same place — stumped.
DNA changed that when last week police announced an arrest in the case.
Article continues below advertisement
"It's very satisfying to know we have technology today that we can utilize from evidence collected 36 years ago…and bring us to a suspect," Douglas County Sheriff Tony Spurlock said at a news conference announcing the developments.
Michael Shannel Jefferson, 64, of New Orleans, was arrested in Los Angeles on first-degree murder and kidnapping charges in connection to the fatal shooting of Roger Dean, in Lone Tree, Colorado, on Nov. 21, 1985.
Article continues below advertisement
Spurlock said Jefferson lives in Louisiana and has family in Los Angeles. The suspect was recently transferred from California to a jail in Colorado as he awaits trial. He is being held without bail.
Spurlock said DNA tracing helped investigators name Jefferson as a suspect. Jefferson lived in Colorado at the time of the killing.
The case involved a robbery and then extortion on the victim's family, Spurlock said. He worked on the case for 36 years.
Article continues below advertisement
Officials said a masked intruder fatally shot Dean five times during a botched robbery attempt, after the suspect reportedly broke into Dean's home, tied up Dean's wife, D.J.
D.J. Dean told police she was blindfolded and bound at the time and heard a struggle coming from the downstairs followed by several gunshots, according to reports. Roger Dean's body was found in the driveway. Police said the gunman ran away and left a ski mask behind.
Article continues below advertisement
The case took a turn in 1990 when D.J. Dean told police she received an extortion letter from someone claiming to be Roger's killer. They demanded $150,000 from her and threatened to kill her daughter, Tammy, if she did not pay.
Menacing phone calls and follow-up letters were reportedly sent to the Dean family several times that year, some with cassette tapes, which investigators said was similar to the voice of Michael Jefferson, according to an affidavit.
The FBI joined the investigation and D.J. Dean agreed to conduct a money drop in Denver. However, the suspect reportedly never showed up.
Article continues below advertisement
This story reached a national audience when the case was featured on the TV series 'Unsolved Mysteries' in 1991. During the show, Spurlock suggested Dean might have played a part in faking his kidnapping to steal the money for himself, but wound up dead instead.
Deputies reportedly determined Dean had an extramarital affair with a family friend who lived in the area, according to the Highlands Ranch Herald in 2010.
"We found evidence in the house that indicated if the person really wanted to tie up and secure Roger Dean, he did a very poor job of it," Spurlock said at the time.
Article continues below advertisement
A 2006 article from ColoradoCommunityMedia.com suggested Dean was allegedly an informant for the Denver Police Department, providing information about prostitution happening on property he owned, and had family ties to organized crime syndicates while working in food distribution.
Dean's murder case went cold, though detectives took a look at it several times, Spurlock said. Experts with the Colorado Bureau of Investigation tested DNA samples from the ski mask in 2003, but could not find a match in the national database.
The DNA sample was tested again, and experts were able to produce a genetic snapshot in 2018, which led to a DNA match from the suspect's deceased parents, according to an affidavit. Spurlock praised the work of the agency's genealogist and others to help solve the case.
"This is one of those bittersweet days," Spurlock said. "We've been working on a cold case for over 36 years and it's come to a conclusion to a point where we have someone in custody."
Become a Front Page Detective
Sign up to receive breaking
Front Page Detectives
news and exclusive investigations.
More Stories