POLICE CRACK 1981 COLD CASE MURDER WITH DNA COLLECTED FROM VANILLA COKE CAN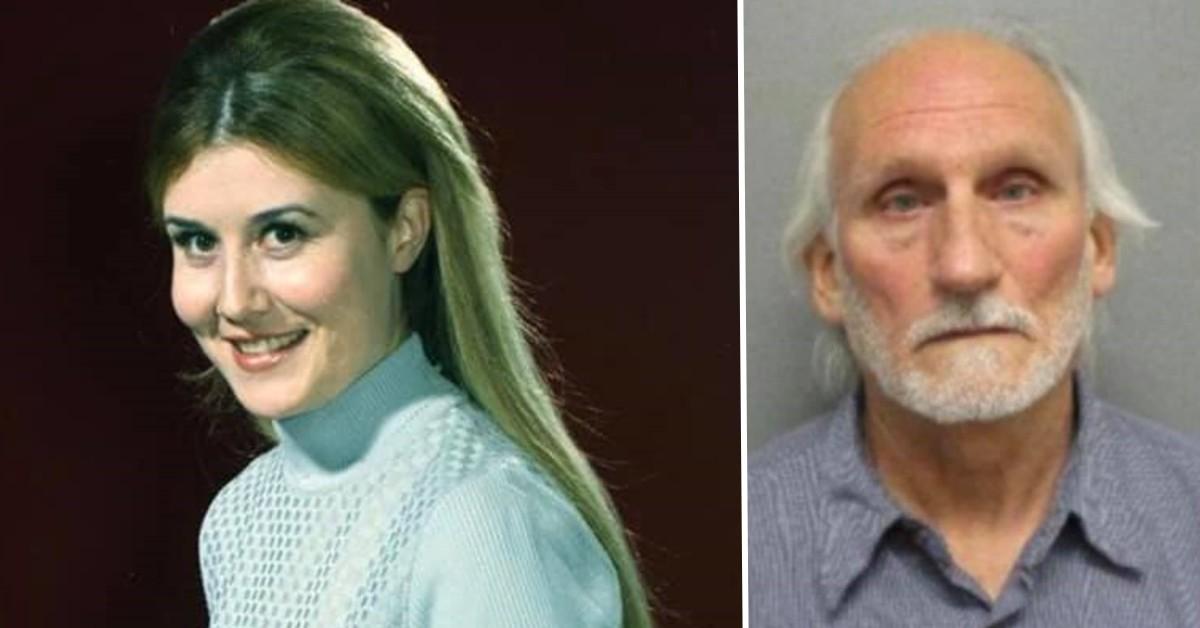 A nearly 40-year-old murder cold case has now been solved, all thanks to DNA collected from a Vanilla Coca-Cola can the suspect threw away.
Sylvia Quayle was found murdered on Aug. 4, 1981, in Colorado. On Thursday, officials announced they arrested the man they say killed her.
Article continues below advertisement
"I'm proud to be able to Sylvia's sister and brother and law that the men and women of our department have anticipated the opportunity to make this announcement for almost 40 years," Cherry Hill Village police Chief Michelle Tovrea said a news conference announcing the arrest, which was streamed online.
Tovrea said Quayle's family was very grateful that the case was never forgotten.
Quayle was 34 years old when she was killed, Tovrea said. Family members described her as ambitious, vibrant, friendly and she lit up a room when she walked in. She was a history buff who enjoyed research the work of her architect uncle. Quayle also ran her own wedding cake business.
"Sylvia's sister and family had the quote 'Beauty seen is never lost' etched onto her grave marker, [and it's] a very fitting reminder of the beautiful person she was," Tovrea said.
Article continues below advertisement
SOLVING THE CASE
According to an affidavit, at around 11 p.m. on August 3, 1981, Sylvia Quayle spoke with her little sister on the phone. Just before 8 a.m. the following morning, Quayle's father discovered her nude body covered in blood on the living room floor of her Cherry Hills Village home.
Article continues below advertisement
Investigators noted the victim's phone line was cut, and there was a pry mark on the frame of the bathroom window. The screen was removed and later found discarded in weeds about 75 feet from Quayle's home.
Her fingernails were broken and there was evidence she had been sexually assaulted. Quayle also had "visible red marks" around her neck that were "consistent with the shape of fingers," police said.
A coroner listed Quayle's cause of death as blood loss from her extensive injuries, which included multiple stab wounds to the chest and a gunshot to the head.
In January 2020, Cherry Hills Police Department detectives determined to solve the decades-old case began working with Mitch Morrisey at United Data Connect, a leader in forensic science computing.
Article continues below advertisement
Morrisey was able to sequence DNA from the crime scene and upload the information to two open-source websites, Family Tree DNA and GEDmatch.
"And we started to then get connected people that were related to the individual that we were looking for," Morrissey said of using genetic genealogy to build a family tree that started out with over 3,300 people.
"It is extensive background work," Morrisey explained of the process. "We use DNA for that; we use all kinds of newspapers, public records, find out about these people and who they're related to, and eventually get it down to one suspect."
Article continues below advertisement
This past January, detectives collected trash bags from a dumpster at an apartment complex where their primary suspect lived. Discarded items submitted to the lab and checked for DNA included a Vanilla Coke can as well as water, rum and beer bottles, according to media reports.
Article continues below advertisement
After DNA from the Coke can matched genetic evidence from the Quayle murder scene, CHVPD got an arrest warrant and on Feb. 10 took David Dwayne Anderson, 62, into custody near Cozad, a small town in west-central Nebraska.
According to court records, Anderson is charged with two counts of first-degree murder — one for allegedly killing Quayle after deliberation and the other for allegedly killing her in the commission of another felony.
He faces up to life in prison with the possibility of parole after 20 years, in accordance with laws in place when the murder happened.
Between 1976 and 1988, Colorado Bureau of Investigation records show, Anderson was arrested multiple times for burglary and other crimes.
Become a Front Page Detective
Sign up to receive breaking
Front Page Detectives
news and exclusive investigations.
More Stories