Colorado Dentist Flew Mistress To Town After Wife Landed In Hospital From Drinking Poison-Spiked Protein Shakes, Cops Say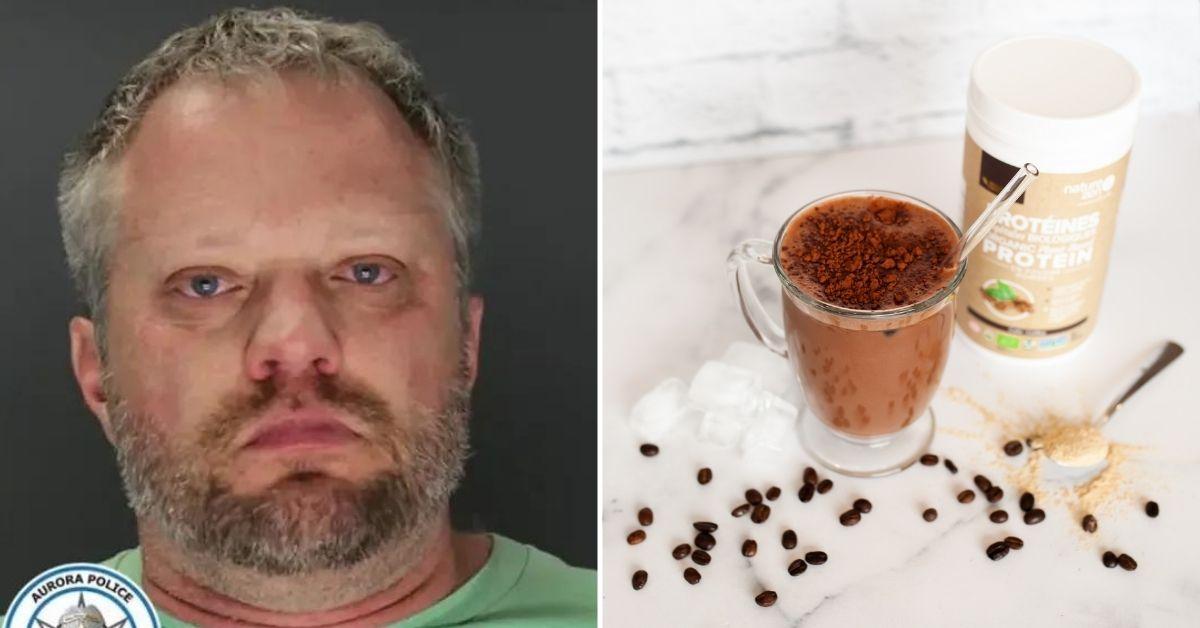 A Colorado dentist has been charged with killing his wife after allegedly poisoning her protein shakes so he could begin a new life with his mistress, according to authorities.
Investigators said James Toliver Craig, 45, exchanged "sexually explicit" emails with his mistress, a Texas orthodontist, and flew her to Denver while his wife and mother of his six children, 43-year-old Angela Craig, was dying in the hospital, the Daily Beast reported.
Article continues below advertisement
Just two days before Angela Craig was admitted to the hospital for dizziness and headaches, her husband searched online for poisons that could kill a person without being detected and he ordered a canister of toxic potassium cyanide to his office, police said.
Angela Craig was admitted to the hospital on March 15 and investigators said her condition rapidly deteriorated. She was placed on a ventilator and declared brain-dead before being taken off life support on March 19, officials said.
According to the affidavit, the victim's sister talked to police and said James Craig "had multiple affairs with several women, told Angela he had been addicted to pornography since he was a teenager and drugged Angela approximately five to six years ago."
She also stated James Craig "was on the verge of bankruptcy" for a second time, police said.
Angela Craig allegedly told her sister that James Craig drugged her because he was planning on committing suicide with a lethal injection and didn't want her to try and save him before the drugs took effect, authorities said.
Article continues below advertisement
Angela Craig first started exhibiting symptoms in early March and went to the hospital, and she told James Craig by text she "felt drugged." Police believe she was poisoned at that time also, but with arsenic.
Investigators said James Craig reportedly used a computer at his office to search how much arsenic is needed to kill a person and then placed an order for arsenic, cyanide and oleandrin, all three deadly chemicals.
According to investigators, James Craig allegedly poisoned his wife's protein shakes with the chemicals and ultimately killed her with the cyanide he purchased and had sent to his office.
Never miss a story — sign up for the Front Page Detectives newsletter. Be on the scene the moment news breaks.
Article continues below advertisement
After making the purchase, officials said Craig told an office manager at his dental practice that a personal package was being delivered to the office for him on March 13 and not to open it.
However, another employee got to the package first and accidentally opened it, police said. The office manager was resealing it when she noticed a "biohazard sticker" and a label of "Potassium Cyanide" on one of the canisters.
The office manager Googled what the chemical was used for and found out that the symptoms Angela was experiencing were similar to what potassium cyanide poisoning causes.
Angela Craig was readmitted to the hospital on March 15, which is when the office manager told Craig's business partner and his wife about what she found, court records show.
While visiting Angela Craig at the hospital, they told one of her nurses they were concerned she might have been poisoned with potassium cyanide, which the nurse reported to police.
When police questioned James Craig about this, he reportedly said he ordered the potassium cyanide for his wife because she was suicidal, police said. He claims Angela Craig asked him to get it for him and he didn't believe she would ever use it.
According to investigators, Angela Craig showed no signs of having suicidal thoughts.
Become a Front Page Detective
Sign up to receive breaking
Front Page Detectives
news and exclusive investigations.
More Stories