A Man Knocked On The Door To His Stepson's Home To Say He Needed To Look For A Purse. Then He Slaughter 3 Relatives.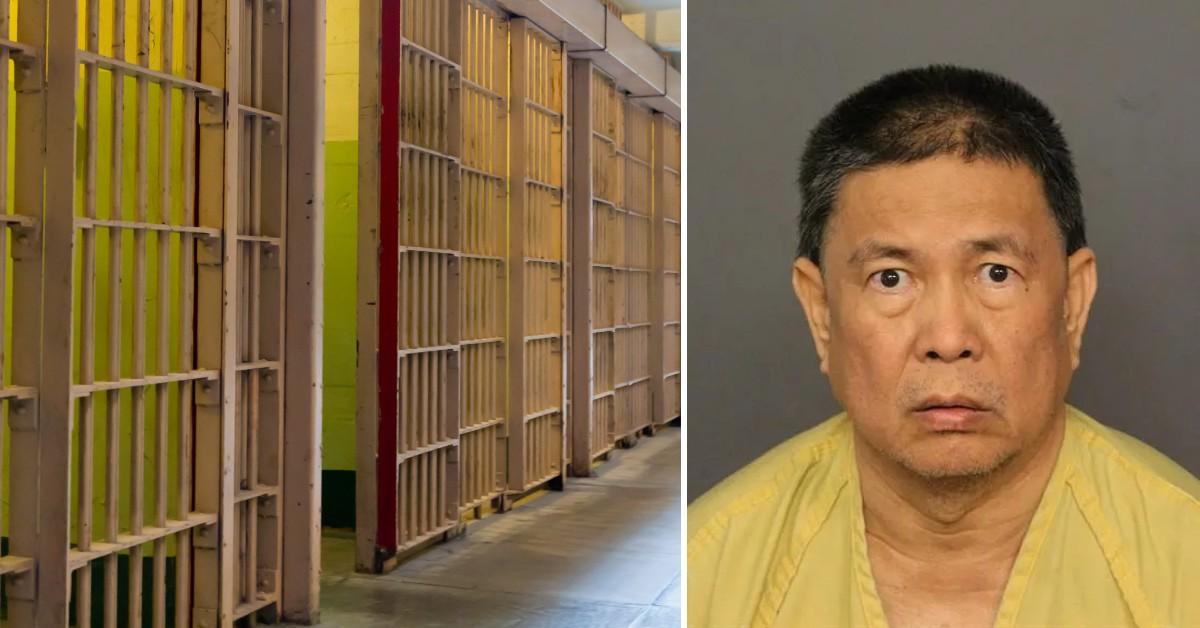 A Colorado man visited his stepson and his family before their move to Mississippi. Then he shot and kill the relatives in cold blood.
This month, a Denver judge sentenced Bustaman Kartabrata, 62, to three life sentences for the triple shooting death of Joseph McDaniels, 48, Althea McDaniels, 37, and Christine McDaniels, 11. A 9-year-old boy and a woman escaped the carniage.
Article continues below advertisement
Kartabrata was found guilty and convicted by a jury of three counts of first-degree murder and one count of felony menacing.
On May 23, 2019, Denver authorities responded to the McDaniels' home at the 3000 Block of South Golden Way after a 911 distress call about a shooting. When they arrived, first responders transported Joseph and Christine McDaniels to a hospital, where they later died.
Althea McDaniels was pronounced dead at the scene, reported KDVR.
Article continues below advertisement
According to prosecutors, earlier that day, the defendant and his wife, who was also Joseph McDaniels' mother, paid a visit to the family as they prepared to move to Mississippi. Then, around 9 p.m., Kartabrata and a grandmother to the children came back to the residence for another visit.
However, they remained seated in the car outside after their visit while the McDaniels family went back inside and locked up.
Article continues below advertisement
Then, the defendant knocked on the door claiming their grandmother had forgotten her purse. The couple's 9-year-old son opened the door and agreed for them to look for it. Next, Kartabrata brought out a handgun fitted with a silencer and shot Joseph McDaniels, then his wife and the daughter after a slight chase.
Still reeling from the shock and watching his family being killed, the boy managed to escape while another grandmother, not related to Kartabrata, jumped out from a second-story window.
The motive behind the killings remains unclear to investigators.
Article continues below advertisement
"The evidence will lay out a very clear picture of a man who came to the McDaniels' family home with a gun, a silencer and a ruse to brutally murder with no apparent motive," said Prosecutor Ashley Beck, according toHastings Tribune.
Later, Denver Police found Kartabrata at the residence he shared with Joseph McDaniels' mother, where they discovered six-packed suitcases and a small bag containing $30,000. Also, the bag contained two passports for the couple.
Article continues below advertisement
During the trial, the victims' son, who is now 12 years old, testified in court about the harrowing ordeal. In addition, prosecutors retrieved video footage that showed Kartabrata entering the home before the shooting and the boy running down the driveway as he escaped the mayhem.
On the other hand, Kartabrata's defense team argued the defendant was not sane during the incident, but his mental evaluations proved otherwise.
Family members described Althea McDaniels as a soft-spoken and hard-working individual who often sent money to help pay for her brother's college tuition in the Philippines. In addition, the couples' daughter was well-liked at the elementary school they attended.
Kartabrata was sentenced to additional three years in prison for the felony menacing charge.
Become a Front Page Detective
Sign up to receive breaking
Front Page Detectives
news and exclusive investigations.
More Stories